MC Galaxy's Live Video Nude: Actress, Etinosa Wasn't Drunk, It Was Planned - Gistvic
The MC Galaxy Live Video Palaba with
Actress, Etinosa
which is causing a Frenzy internet after Nollywood Actress and Producer Etinosa went naked on his Instagram live video was all planned. Gistvic Reports.
Before the incident,
Actress, Etinosa told
MC Galaxy that should be coming to strip on his live video which he was apparently aware off. Gistvic Reports.
This shows that Everthing was all planned out. Gistvic Reports.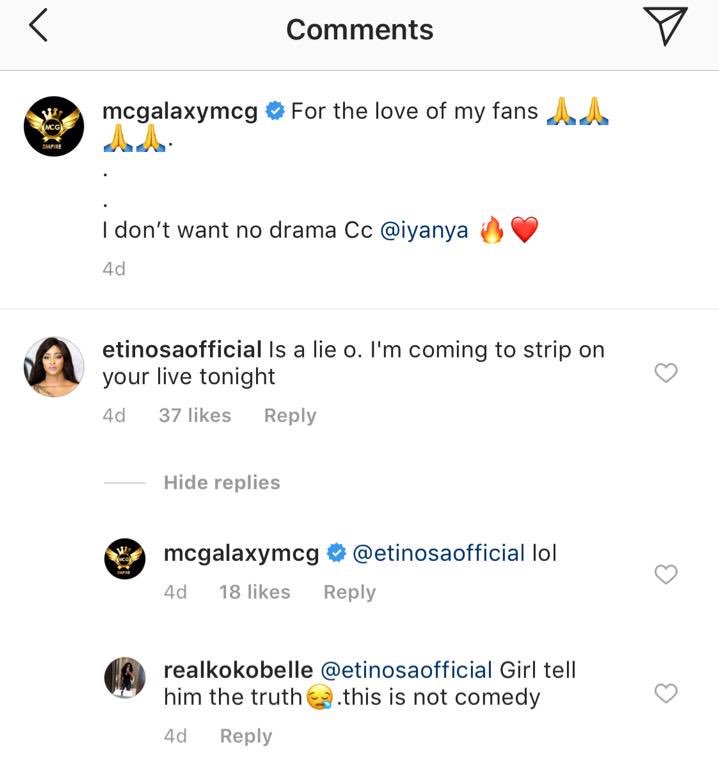 SOURCE:

GISTVIC.COM