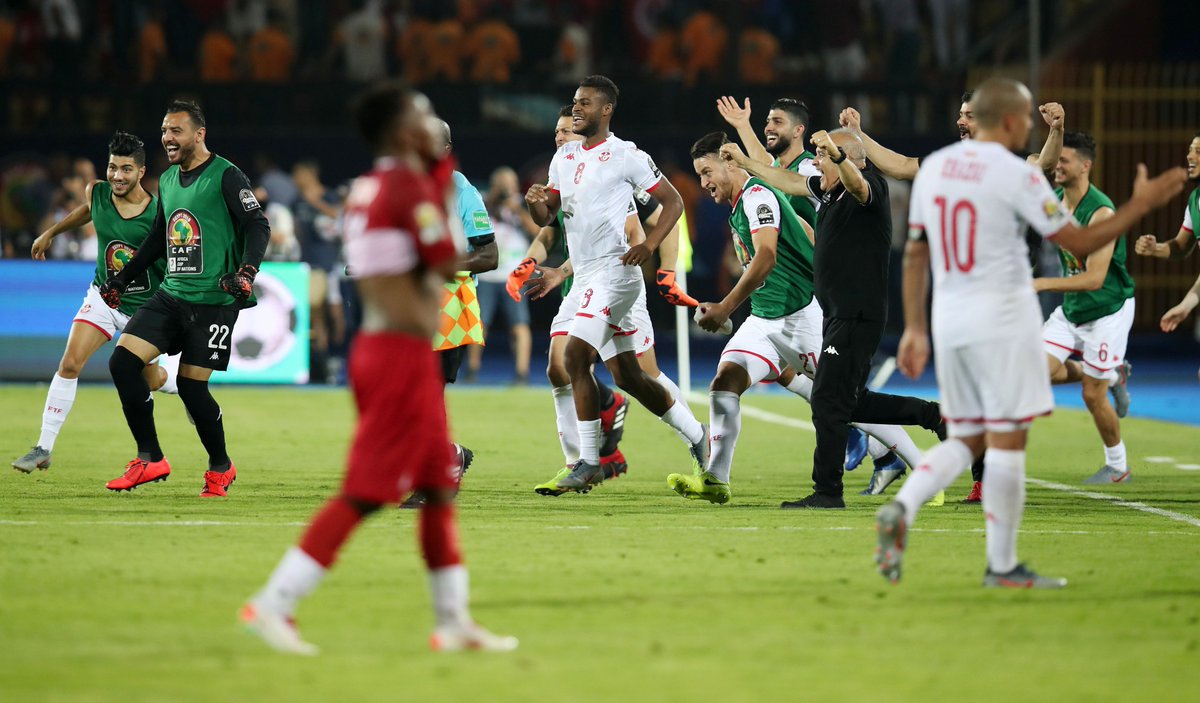 Tunisia players were seen celebrating Madagascar win in their dressing room. Gistvic Reports.
Tunisia shattered Madagascar's

dream run

in Africa Cup of Nations run in the quarter-finals with a 3-0 win

at the Al Salam Stadium in Cairo

as they r

eached their first Africa Cup of Nations semi-final since 2004
Madagascar were trying to become the first newcomers since South Africa in 1996 to reach the semi-finals, but their hopes were demolished.
Tunisia are to face Senegal in the AFCON semi-finals.
WHO IS WINNING??.... DROP YOUR CORRECT PREDICTIONS AND WIN PRIZES......
See Photos:
WATCH VIDEO BELOW:
— CAF (@CAF_Online) July 11, 2019
SOURCE:

GISTVIC.COM