Did kiddwaya kiss kaisha at Praise birthday party? (Full video)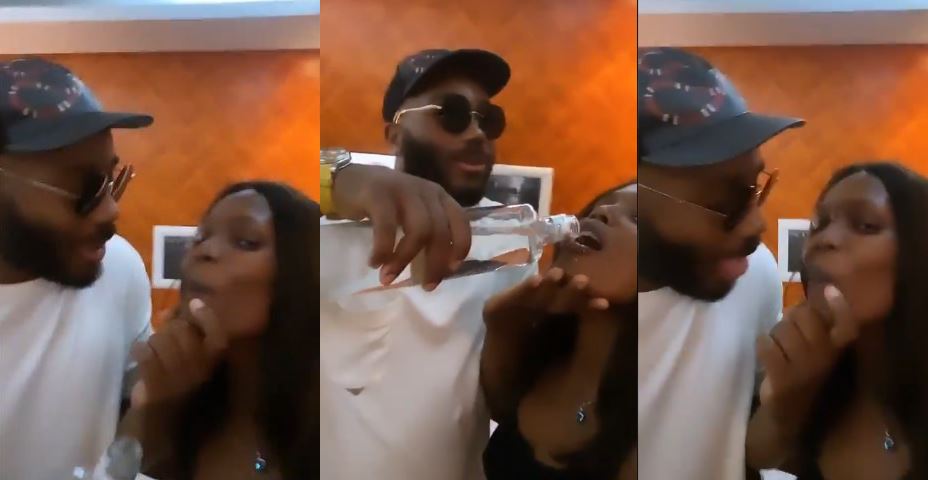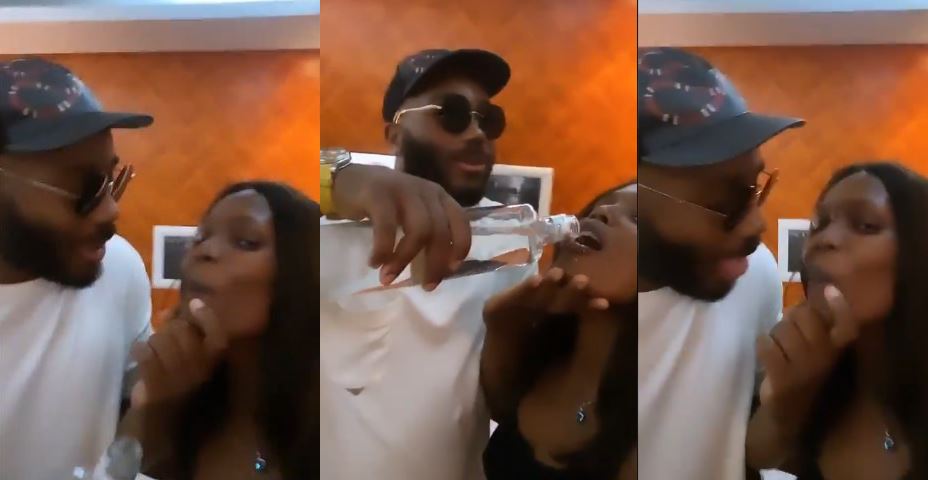 A video of kiddwaya almost kissing kaisha at BBNaija Praise birthday party is sparking reactions on Twitter.
--Advertisement--
--Advertisement--
In the video which is fast going viral, Kiddwaya was holding a bottle of alcohol which he poured inside kaisha mouth before he tried kissing her.
"I don't understand u people, what as kidd done now, can the gentleman spread is wings please, just having fun with kashia, what is the big deal or u people want to leave his life for him… Eish" A lady wrote.

Few hours after the kissing video was shared, BBN kiddwaya reacted to the news. "False story. Goodnight." He wrote on twitter.
The full video of the alleged kissing which was later shared showed kiddwaya didnt kiss kaisha at praise birthday party.
--Advertisement--
--Advertisement--
"Get out, you like trouble oo" Kidd said
"I'm going to give you trouble" kaisha replied.