Bolt drivers are louts – Comedian Taaooma blast company after assault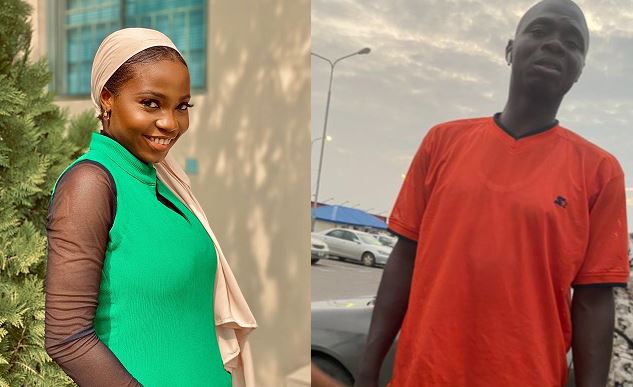 Nigerian Comedian Taaooma has called out the Bolt company after she was assaulted by two drivers.
"Dear @Boltapp_ng , the rouges you put as drivers had me assaulted today at the airport car park. They were two and they threw things at me because I tried to record them. I never knew this was how terrible your services are!" She wrote.
Taaooma who recently got engaged to her longtime boyfriend, abula, went on Twitter to share a photo of the man who allegedly assaulted her after she ordered a ride.
"I ordered and we got to him, he started asking where we were going, but it will show on the app now!!! He said no oo I'm not going there unless it's offline. Why did you accept if you knew you were not going? Next thing he said is.." She added.
The Instagram comedian called Bolt drivers "louts! Vandals and misogynistic human beings who hates seeing young men and women making it in life."
She also shared a video of a bolt driver who threw a bottle at her. "I was lucky it didn't meet me!" She said.
She added: "Two bolt drivers actually. And no, I wasn't harmed. Other bolt drivers at the park there rained insults on me except for one and a few other passengers that recognized me, supported me and protected me."
Taaooma said this is not her first time experiencing similar things from drivers. "People who know me know How cool I am. So for all of you saying "when the fame comes, the arrogance starts" you people don't know anything coz I go through many things day by day without you hearing about it." She said.