Georgina Onuoha, mother and two daughters slay in matching outfit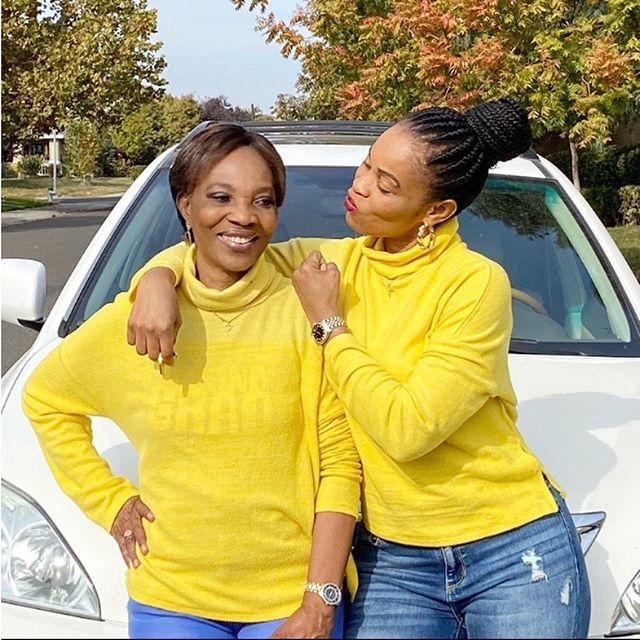 Nollywood actress, Georgina Onuoha shares beautiful photos of her mother and two daughters in matching outifit.
"Falling into Fall with my loves ❤️❤️. Let us be grateful to the people who make us happy; they are the charming gardeners who make our souls blossom." She wrote on Instagram.
She added: "My girls and I
My babies
They've been my anchor through life's journey.
So thankful for these two.
Stress free life with them.
They give me only joy and pride.
They are my prayers answered
Blessed beyond measures.
Both almost taller than I am
My heart ❤️ bears."
She also shared photos of her mother with the caption, You placed gold in my heart
You've given me love like I've never known
You gave life to me and to my children
And to me a reason to go on
You're my bread when I'm hungry
You're my shelter from troubled winds
You're my anchor in life's ocean
But most of all you're my best friend
When I need hope and inspiration
You're always strong when I'm tired and weak"
She added: "I could search this whole world over
You'd still be everything that I need.
Dearest Mama, I Love you..
I might have outgrown your palms, but never your heart mummy.
Thanks for all you do for me Nnem 🙏🏻🥰❤️👑.
My Old G and I.
Trotting this life with her for the past forty years"