Is the Drake Curse Real, or Something More Nefarious?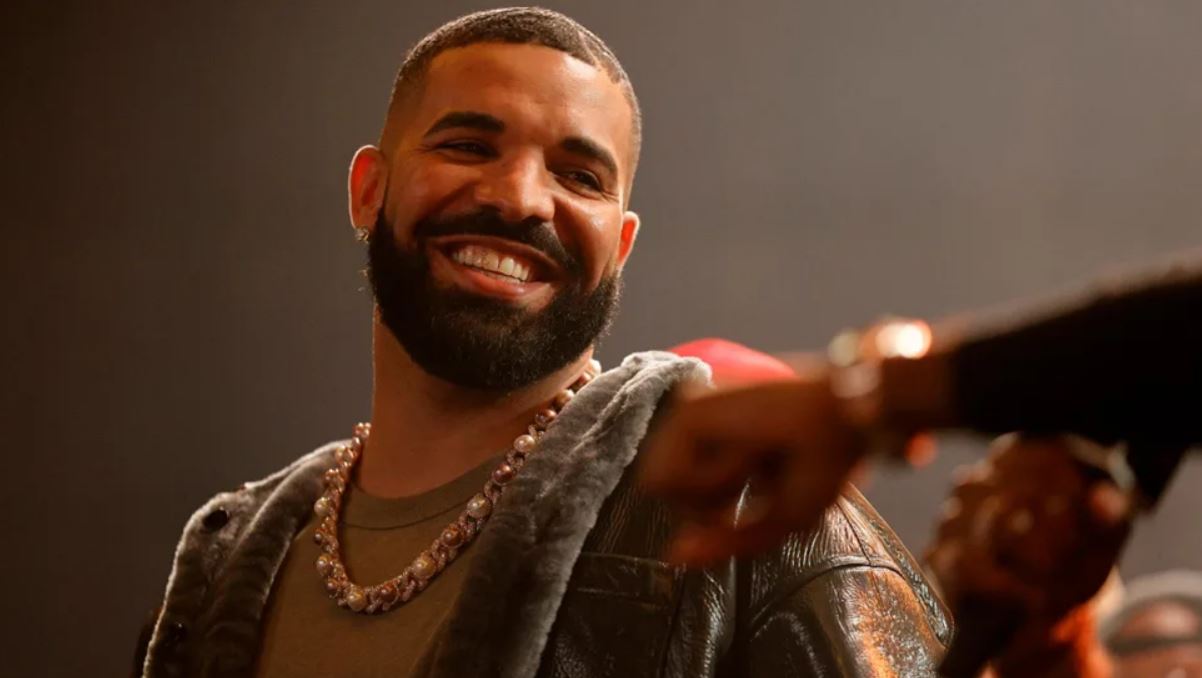 Have you heard of the Drake Curse?
Many hadn't heard of it until Israel 'Izzy' Adesanya addressed the 'curse' and many others after getting the decision win over Jared Cannonier on July 2nd, at UFC 276.
All the rub started when Drake, the rapper and global superstar—who has been in the news a lot lately for his big sports betting losses. However, Drake publicized that he bet a 'light million'—he must mean that because it was Canadian dollars instead of US Dollars—On Izzy Adesanya to win during UFC 276.
However, Israel Adesanya was a moderately heavy favorite over Jared Cannonier, with the consensus around -475. This would put Drake's big winnings at roughly $210K—Canadian—for risking a full Milli—Canadian.
So, is this profitable?
Hardly.
Drake recently lost $472,000 while betting on UFC 274. While I doubt he was using an official Arizona sports betting outlet—actually, I know exactly where he was betting. And this is by no means the first time Drake has blown a large chunk of change on gambling; he's long been known as a high-stakes gambler who often bets on sports and loses using the site Stake.
So, what's the deal with Drake and gambling? Is he just unlucky, or is there something more to it?
Some believe that Drake is actually cursed when it comes to gambling. They point to his string of losses as proof that something supernatural is at work. Others believe that Drake is not very good at gambling and would be better off sticking to his day job. I think it's the latter, coupled with another factor that I'll get into in just a moment.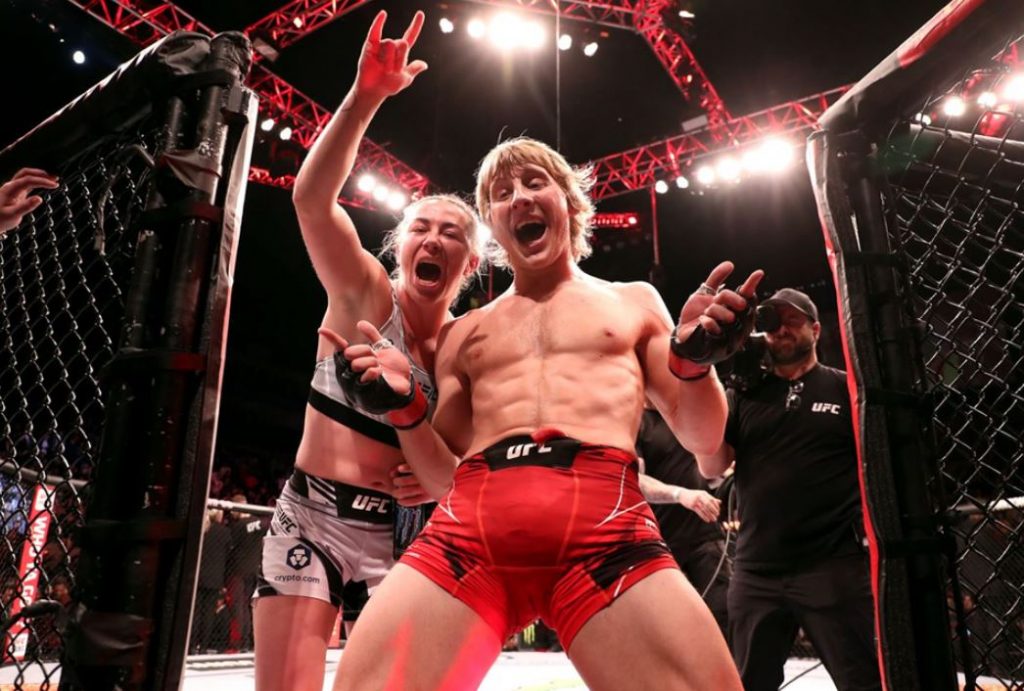 Most recently, Drake backed Molly McCann and Paddy Pimblett to win in UFC London and supposedly won 3.7 million dollars. ITV says 3.7 million dollars (3.1 million Euros), and SPORTbible says he won $1.5 Million; other sites say he won 3 million even.
Ok, so what's the deal? Which is it?
When you break it down, he wagered just under 2.3 million dollars to win $1.5 million. You don't win your stake, you simply don't lose it, and it is returned to you—this one is for all those click-bait bandits saying that he WON 3.7 Million Dollars. No, you clowns, he won roughly 1.5 million. Get it right.
Remember a minute ago when I said there is another factor that I'll get to?
I believe Drake is an active participant in a shady yet elaborate and effective marketing ploy.
Right now, you are probably scratching your head, wondering what I'm referring to.
I am referring to the fact that he is always posting his plays and only uses Stake.com. The last time I wrote an article about Drake's horrible sports betting record, I ended up visiting Stake's website and realized that Drake is a partner at Stake—yes, I know … It's almost too good. Stake, Drake; Drake, Stake; but we'll leave it alone for now.
So, if he is a partner in the sports book, are any of his latest bets even real? What I mean is, is he financially responsible for his losses? And is Stake financially responsible for paying him out?
Umm … Mr. Aubrey Graham, show us your tax documents, please! Enquiring minds want to know.
They have promos on the Stake.com site saying things like Bet Alongside Drake and Win Big.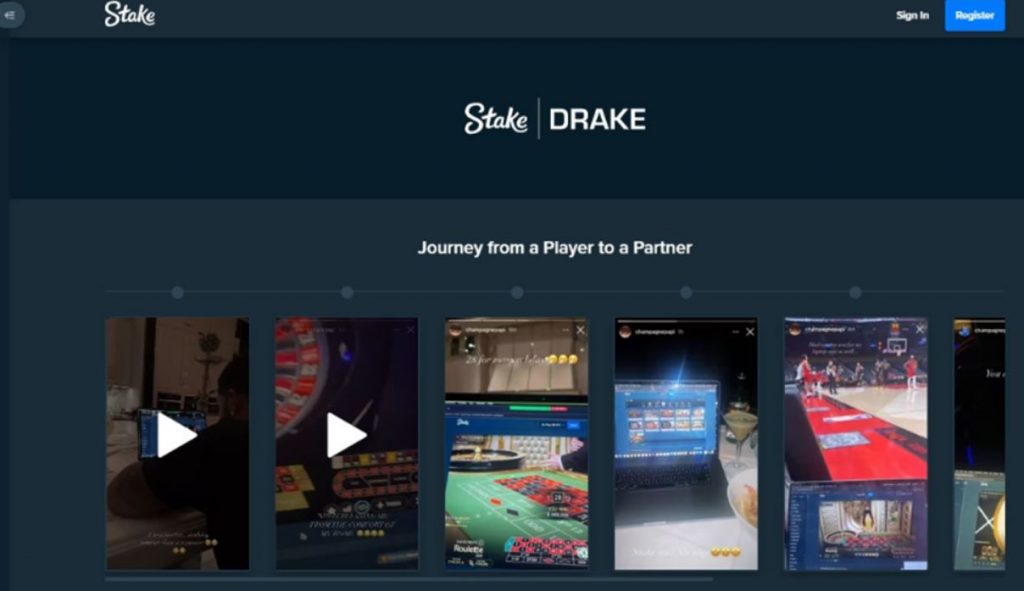 Yeah … that's not shady at all.
It says, and I quote, "Live Stream Giveaway and Stake & Drake will collaborate to bring an entirely new gaming experience to users, which will include an evening of interactive connectivity where fans and users alike will have a chance to win big alongside Drake.
This type of giveaway will be on a magnitude unseen before. You don't want to miss out. More information about when the live stream will take place coming soon." —Stake.com
Drake is a talented entertainer and businessperson. However, this absolutely reeks of marketing BS and essentially what amounts to intentionally misleading the public. So, you have a guy that is a hero to many, live streaming his wagers—at a betting outlet where he is a financial partner—essentially telling you how to bet.
Then when he loses, "oh, that was a bad beat, guys, sorry—but little do you know, thanks for making me and Stake a whole lot of money! Remember, I lost too! But we'll get it back next time."
I realize that this isn't actually stated. However, this is what it sums up to be, and I find it distasteful and dishonest. I, for one, will never tail one of Drake's bets. I won't even fade him, I'll just ignore him. He could post fake tickets from the sportsbook where he is a partner and show how much he won, then come back during a sponsored betting event and lose, lose, lose because everyone else is placing their money right alongside him.
So, do yourself a favor, don't tail Drake, don't fade Drake. Just ignore his action and make your decisions based on a clearly defined edge against the betting lines.
So, what do you think? Is the Drake Curse real, imagined … or engineered? Let us know in the comments!