Rapper Mozzy lets young fan check out his Lamborghini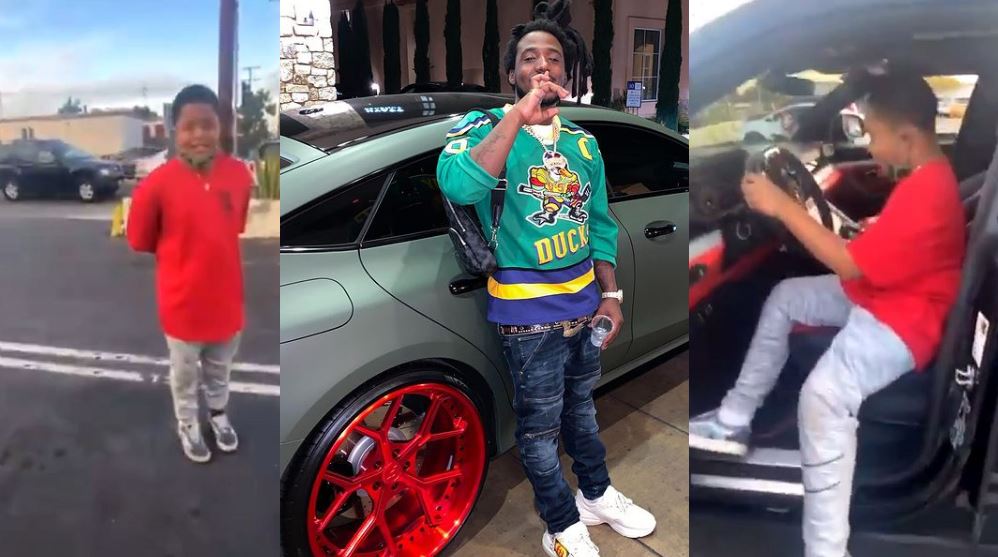 Rapper Mozzy, real name Timothy Cornell Patterson, is trending on Twitter after he allowed a young fan, a kid, check out his Lamborghini.
"Is it actually a Lamborghini", the little boy said. "I'm scared".
Mozzy told the kid whose name is Mickey to hop in his multimillion naira Lamborghini which had always been the dream car of the young fan.
"The smartest people makes the most money", Mozzy told the young youtuber who was stunned when he revealed his identity, "Your name is mazzy?" the kid said.
Rapper Mozzy gave the little fan some cash after the little tour.
Watch video below: