Terry Apala caught cheating on pregnant girlfriend with "cousin" (video)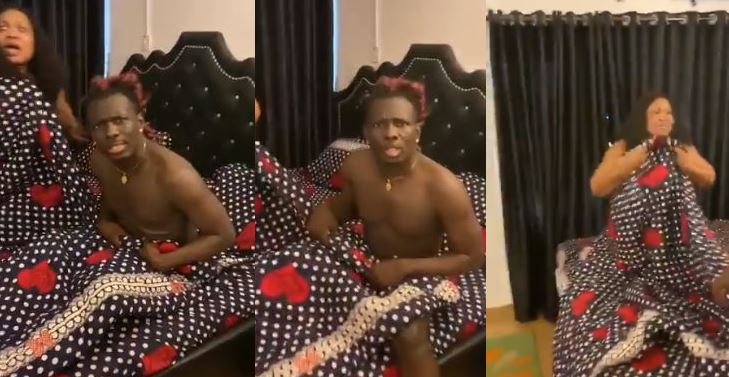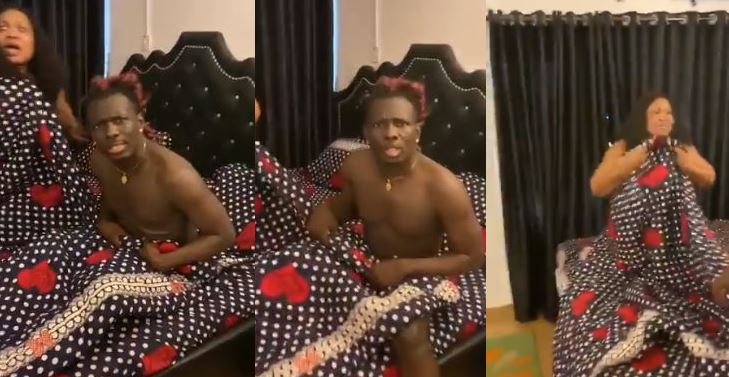 Nigerian singer, Terry Apala has been caught cheating on his pregnant girlfriend with a lady he allegedly claimed to be his cousin.
In the video which is going viral, Terry Apala was seen in bed with an unidentified lady, said to be his cousin, while a lady (his girlfriend) shouted and call the celebrity names after he was caught.
"You call yourself my boyfriend, Is it because you are a celebrity. Look at this low budget kim kardashian" Terry Apala girlfriend said in the video.
Terry Apala alleged cheating claims with side chick
Terry Apala cheating video was reportedly shared on social media by his girlfriend friend.
"So I would normally not do this,but I cant watch my friend suffer whilst I fold my arms and do nothing . So basically my friend has been dating Terry Apala and at the moment she is pregnant. So basically my friend has been trying to reach him,to have him keep up with her". The friend wrote.
She added: "since she is pregnant ,He keeps lying to her that he travelled, just for her to come see him at home and see that he is cheating on her with a girl he claimed to be his cousin. And this same girl,She has gotten stuff for,she wears her clothes and even so many more."
It was also alleged that the Nigerian singer was caught cheating in his room after lying that he travelled. The pregnant girlfriend who had cried her eyes out got her evidence last week after she caught Terry Apala cheating with his "cousin".
Terry Apala cheating scandal is becoming a trending topic on Twitter as Netizens speak on the issue and how cheating is normal for a celebrity.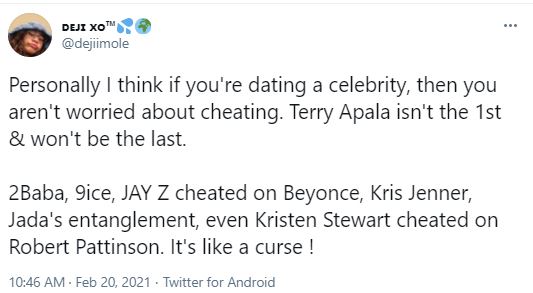 The friend added: "She even said she won't say anything but I told her she won't stop me, the world has to know how irresponsible he's towards his woman. I hate that I warned her about dating him because I know that's how celebrities act."
Eric Holder: Nipsey Hussle's alleged killer headed for trial in January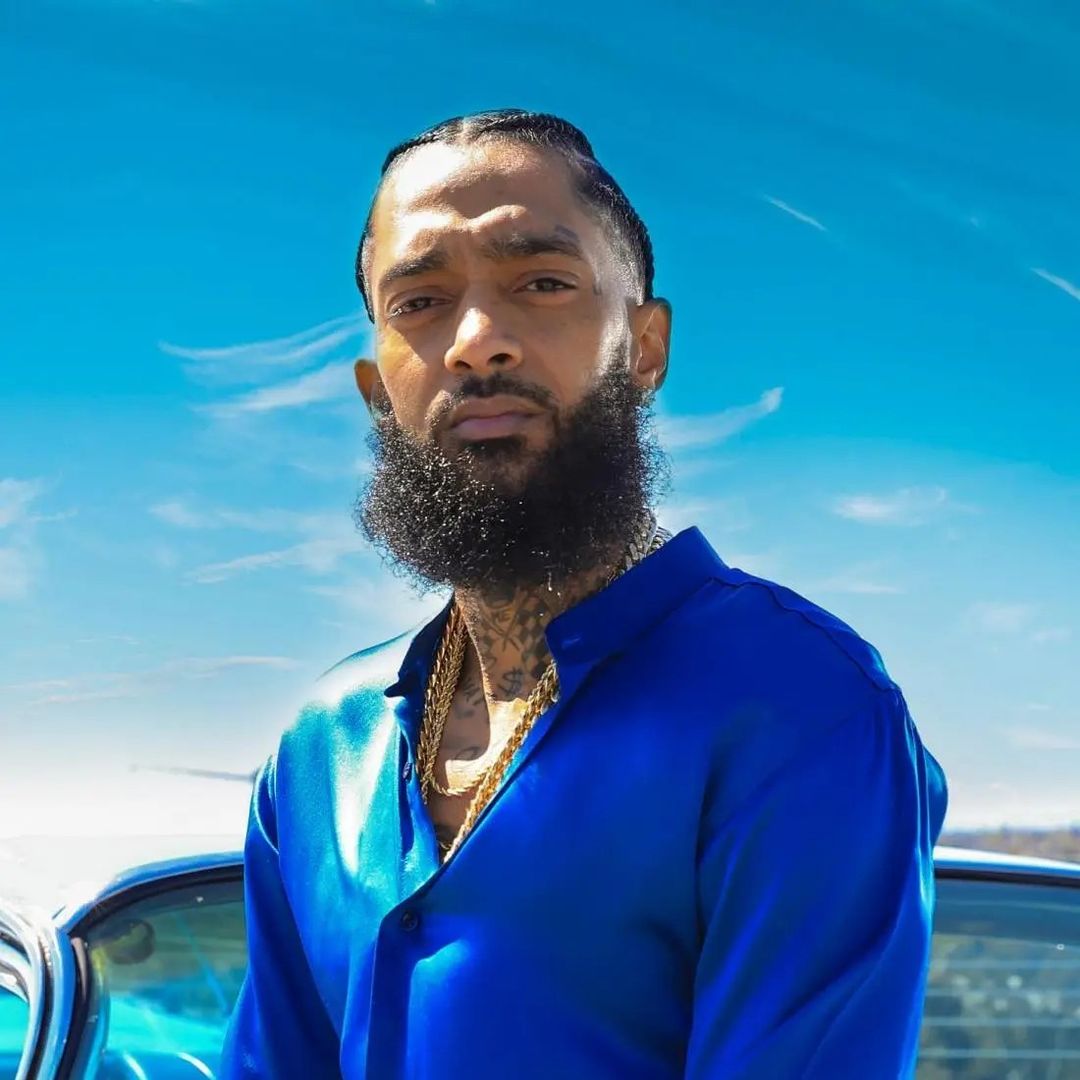 Eric Holder, The man who is accused of killing Nipsey Hussle will reportedly stand trial in January.
Holder has pleaded not guilty to one count of murder, two counts of attempted murder, two counts of assault with a deadly weapon, and one count of felony possession of a firearm in connection with the fatal shooting of the West Coast emcee.
According to Rolling Stone, a Los Angeles County judge has set Eric Holder's trial for Jan. 5 of next year.
Eric allegedly approached the rapper, who was standing in front of his Marathon Clothing Store in March 2019 and confronted him about claims that he was a snitch. The documents read.
Holder left but returned shortly after, shooting Nip multiple times before fleeing the scene. The "Victory Lap" singer died later at a local hospital.
Holder's trial has since seen multiple delays due to COVID-19, the retirement of his previous judge, and the resignation of former lawyer Christopher Darden, who is now being replaced by Deputy Public Defender Jansen.
When Jansen took on Holder as a client, he proclaimed his intention to draw attention to the suspected killer's mental health concerns.
"One of the things affecting him in March 2019 was that his mother had just passed away," Jansen said in June.
He added that Holder was experiencing a mental breakdown of some sort on the day of the killing and was "off his medication" when he brutally murdered Nipsey.
Nipsey Hussle was just 33-years-old at the time of his death.