KPK! ko Por ke: 3 Ladies dress in matching outfit
Have you ever wondered the meaning of the slang KPK! ko Por ke in chats, whatsapp, and Nigeria? it means "Its is plenty".
However three ladies were seen in matching outfit which has spark reactions on social media.
Watch video of ko Por keh below:
Beautiful Sofa set made out of red bricks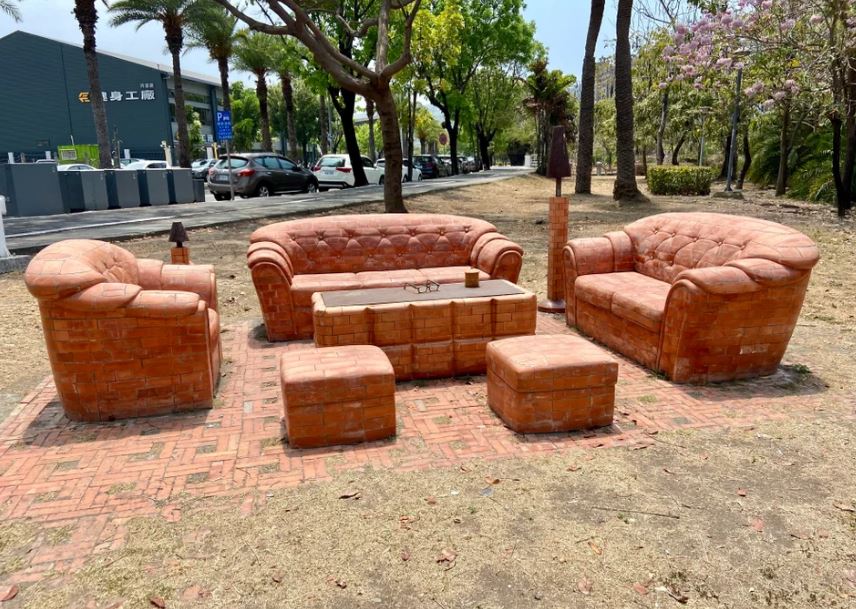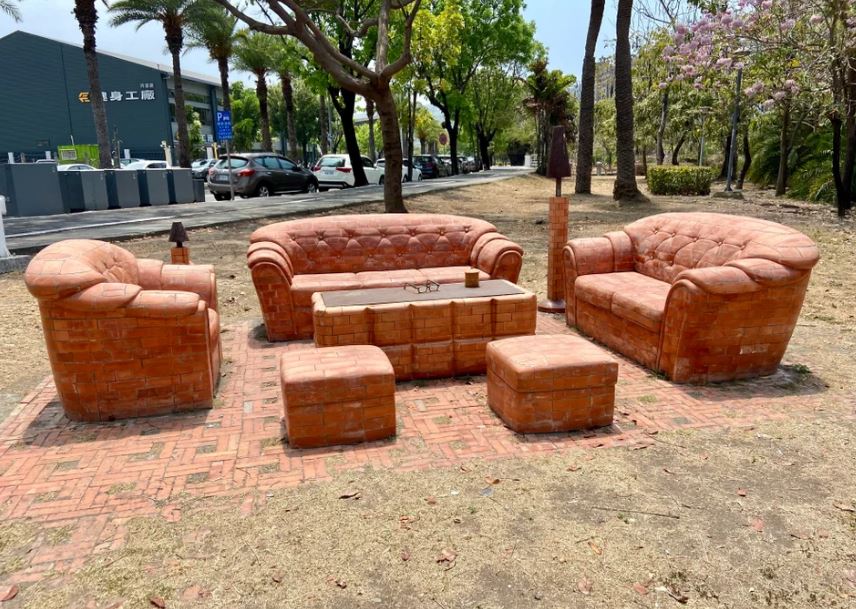 Beautiful Sofa set in Kaohsiung, Taiwan. There are made of red bricks.
Are they beautiful or not?