Forecast of the gaming market in 2023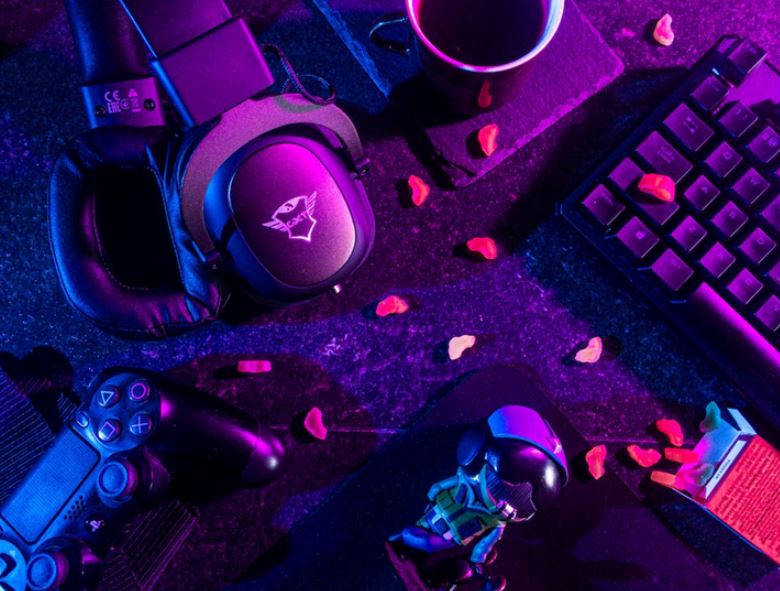 The gaming market has been growing rapidly for the last few years. Although gaming has always been around, it has never had popularity and has been accepted into the mainstream. 
Gamers were once considered to be people who would be hooked up to a computer in their parent's basement, nerds, and the outcasts of society. But there have been some big changes – and those kids who grew up playing on consoles or with the original brickshaped (and weighted) Gameboys are all grown up now. 
There are more gamers than ever before, and we now even have eSports, streamers, websites, and more dedicated to gaming culture. 
Between 2020 and 2021, the growth of the gaming market was huge; while there was a minor plateau and a 4% decline of that growth in 2022, the market, on the whole, looks healthy and is poised to keep growing. 
What has the growth of the gaming market looked like over the last few years? 
Let's take a look at a few snapshots of the figures compiled by WEPC with figures. 
In 2012 the gaming market value was just over $50 billion
In 2017 the market value for gaming hit about 1$120 billion
In 2021 the value of the gaming market hit about $170 billion
It is now predicted, using these figures for forecasting, that the market will surpass $200 billion in 2023 and, by 2025, be cruising toward $280 billion. 
The driving force behind the increase in numbers has a few factors, but there is a notable increase in the number of gamers, and it is expected that by the end of 2023, there will be in excess of 3 billion gamers. 
What classifies as a gamer?
Gone are the past stereotypes of what a gamer is, how they live, and what they do. Gamers now come in many shapes, and it is important to note that some of the growth that we see is down to those who you'd call ultra-casual gamers. While they play games, they often opt for ones that don't have a time requirement, and they can play in short bursts.
A gamer is now considered anyone who plays a game for any period of time – which is a forward step from being considered as people who play for extended times. It doesn't matter which device they use, either. 
What gamines niches are the most popular?
Like most other industries, gaming has a range of niches, and over time they can change. With the introduction of new technology and other things, what is the most popular tends to change. 
In 2022 there were some stand-out niches.
Battle Royale
The masses have spoken and are one of the biggest genres right now, and likely for the foreseeable future. The Battle Royale style of gaming is fast and furious, and every match is different. It is part of what pulls people into playing. Fornite was a smash hit and had, since its release, offered up new experiences and new ways to play. 
What Fortnite does so well is that players can communicate, and it keeps it social (although you have to be prepared to get famed for mistakes!). Many of the biggest games in this genre are free, and although you can buy upgrades and in-game items, everyone who has the right device can enjoy this game. 
There are a couple of big Battle Royale games that people love – and no doubt you'll recognize some of these titles: 
CRSED: FOAD
Call of Duty: Warzone 2.0
Apex Legends
Fall Guys: Ultimate Knockout
Online Casino
The popularity of casino games has never really been in question. In the early days of poker becoming a competitive, big-money space, the biggest games were live on TV, and millions of people tuned in. Fast forward to now, and the casino industry is one that puts a lot of financing behind the player experience. 
Various online casino brands, in combination with game developers, have created an online casino experience that can be immersive, played for hours or minutes, with thousands of game options and real money if you win. 
Live casinos, dedicated mobile apps, mobile-optimized sites, and more have meant that online casinos have become one of the most profitable gaming genres, and that trend is likely to continue with things like VR becoming more common. 
Adventure 
The adventure game genre is one that has been around for the longest time, and it all started with simple text adventure games. Now with stunning graphics and curated soundtracks, the adventure genre is incredible. 
Typically ideal for those who want to spend a few hours playing, defeating foes, or just pure exploration. The adventure gaming genre focuses on solving puzzles, following a storyline, and making sure that you save your progress as you go. 
Within the adventure genre, there are more niche options, too, like westerns, historical, noir, sci-fi, and more. 
A couple of stand-out titles are: 
Stray
The Witcher 3: Wild Hunt
The Last of Us
The Elder Scrolls
God of War
There are niches for every type of interest, but the three above have had incredible success and are likely to build on that for the years to come. 
What trends will shape 2023?
There has been a lot of news bubbling up during 2022 about what gamers can expect in 2023 and beyond, and here are some of the things that will shape the market: 
Tech
Both consumers and game developers have access to better technology, meaning games can be more expansive and immersive. And over time, the cost of these things has reduced so that it becomes more accessible to more people. 
Metaverse
Deeper virtual environments with most in-game currency translate to real-world wealth (and vice versa). Sports, live virtual events, and better socialization. 
Scaling up
With better build environments and better software, the potential to build endless worlds is coming. A focus on using free-to-play models to increase the player base quickly, followed by a recoup with in-game items at a later date, could mean some of those costly expansive worlds are quicker to market. 
The future of gaming is bright, and with all the new tech on the horizon, it is set to grow at speed.