Movie Locations You Must See While in New York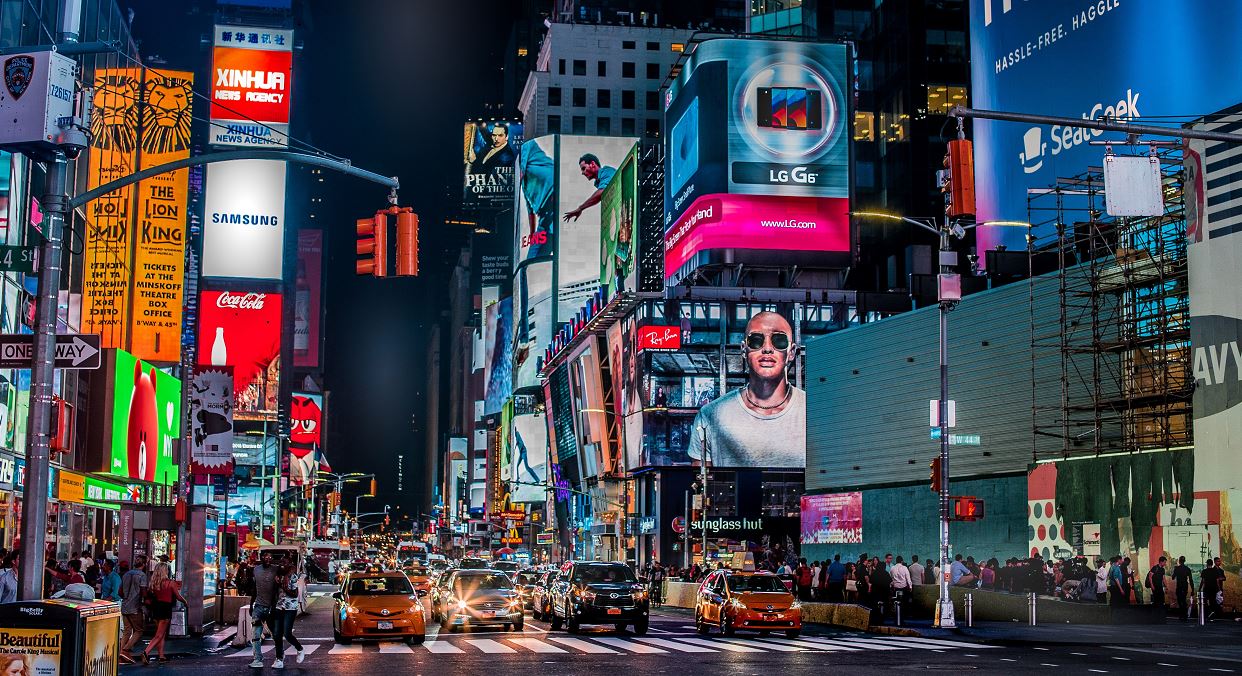 New York is such a big and action-packed city that no matter how many times you visit, there will always be something new to do. Of course, on their first visit, every tourist heads to the usual sights like the Statue of Liberty, Central Park, and Time Square, but if you're a film fan, why not follow in the footsteps of some of your favorite actors?
Sure, Los Angeles may be home to many of the country's biggest movie studios and the shooting location for many of their productions. Despite this, New York manages to punch well above its weight, providing the backdrop to many of the biggest blockbusters ever made. 
You will have definitely seen legendary motion pictures like the original 1984 Ghostbusters and its 1989 sequel, 1961's West Side Story, or the time Bruce Willis teamed up with Samuel L. Jackson in Die Hard With a Vengeance (1990). The Big Apple also provided the backdrop for Rounders (1998), a movie that is regarded as one of the best movies about poker and that helped to kickstart Matt Damon's career. 
If you'd like to see some of NYC's most iconic film locations, then add these places to your itinerary. 
Times Square
Ok, you will have probably already been or be planning to visit Times Square and the many attractions around it, but it deserves to be on this list as it is almost always featured anytime film crews head into Manhattan. It has been that way for decades, with 20th-century productions like Midnight Cowboy (1969) and Taxi Driver (1976), as well as more recent films like Transformers: Revenge of the Fallen (2009) and Captain America: The First Avenger (2011). 
The Empire State Building
The Empire State Building towers over the city and has become one of its most recognizable landmarks. When it was constructed in the 1930s, it helped to create a fascination with building up into the sky. 
Since then, Hollywood has featured the tower in more than 250 of its productions, in addition to the many many more that have used the building for an establishing shot. 
Of course, the most famous use of the Empire State Building was the 1933 version of King Kong in which the famous monster stood on top of the tower, swatting at planes. 
You can follow in King Kong's footsteps and head to the viewing platforms in the iconic skyscraper, though you can use the elevators, so it should be a bit easier for you. 
American Museum of Natural History
The famous skeleton of a tyrannosaurus rex housed in the American Museum of Natural History has been seen in countless movies, though it featured most prominently in Night at the Museum (2006) when it came to life after hours. 
If you'd like to follow in the footsteps of Ben Stiller, Owen Wilson, Robin Williams, Ricky Gervais, Steeve Coogan, Mizuo Peck, and the rest of the ensemble cast, then you'll need to head to the Upper West Side of Manhattan. Tickets are on a "pay as you wish" basis, so it's available to all budgets. 
The Plaza Hotel
"Guests at the new celebrity ding-dang-dong stay at the world-renowned Plaza Hotel, New York's most exciting hotel experience." That was how the commercial in Home Alone 2 (1992) described the famous landmark. 
Built in 1905 and opened in 1907, the famous Plaza Hotel has been home to many famous guests, including Harry Frank Guggenheim, Oliver Harriman Jr., and Kay Thompson. It was also the temporary home of the Beatles during their first US tour in 1964. 
While you may not be able to attend a "celebrity ding-dang-dong" (whatever that is), you'll certainly be able to stand in awe of the huge 20-story hotel from both the outside and in. As well as Home Alone 2, The Plaza Hotel has also been used in movies like The Great Gatsby (2013), Bride Wars (2009), and Sleepless in Seattle (1993).