Glass Onion: What's the Pisceshite Island?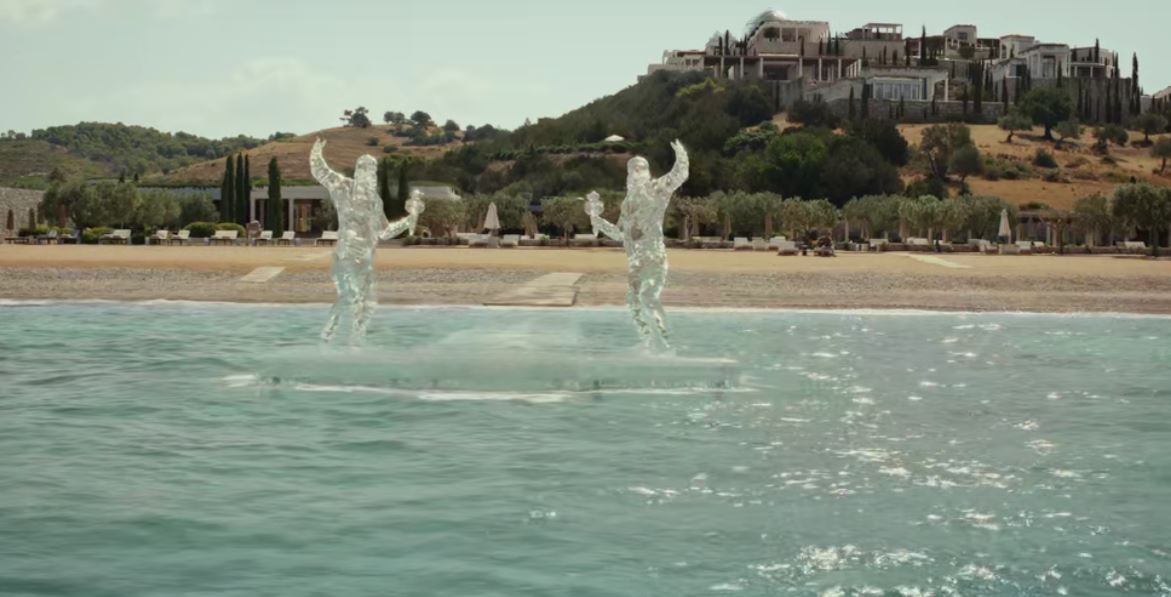 You have probably watched the Glass Onion: A Knives Out Mystery movie and wondering what the Pisceshite Island is all about. We will be sharing some information about the location.
Glass Onion is the sequel to the 2019 film Knives Out, with Daniel Craig reprising his role as master detective Benoit Blanc as he takes on a new case involving a tech billionaire and his old friends. The ensemble cast includes Edward Norton, Janelle Monáe, Kathryn Hahn, Leslie Odom Jr., Jessica Henwick, Madelyn Cline, Kate Hudson, and Dave Bautista.
During the COVID-19 pandemic in May 2020, Miles Bron, the billionaire co-founder of Alpha, decides to host a murder mystery weekend at his mansion, the Glass Onion, on his private Greek island.
He invites five friends: Alpha CEO Lionel Toussaint, Connecticut Governor Claire Debella, fashion designer Birdie Jay, men's rights streamer Duke Cody, and fellow co-founder and ousted Alpha CEO Cassandra "Andi" Brand. Detective Benoit Blanc, Birdie's assistant Peg, and Duke's girlfriend Whiskey all receive invitations and join the group.. Oops sorry no spoilers.
What's the Pisceshite Island?
This Pisceshite island is actually the Amanzoe Beach Club, a luxury resort and hotel that can be found near Porto Heli, Greece.
Johnson says he found the ideal location — Villa 20 at the Amanzoe in Porto Heli, Greece — and knew he had to shoot there right away. The location also served as a hotel for the cast, many of whom brought their families with them. "It felt like a summer vacation where we also made a movie," Johnson says, according to Netflix.
Production designer, Rick Heinrichs, told Condé Nast Traveler, "We actually spotted the Aman villa early on as something that could really work, but we didn't know whether we would ever get permission to shoot there."
He added; "The people who own such a thing don't really need a motion picture company to come in there. Also, it wasn't an island, it was in the middle of the Peloponnesian peninsula, which would require us to depend on visual effects to make it look like one. But it turned out after, I don't know, six weeks or so of scouting, that nothing matched the Aman. That's like life sometimes. You're afraid you'll fall in love too early and there's something better out there, but as it turns out, you were right in the first place."
Amanzoe owes its existence to Miltos Kambourides and the Dolphin Capital team, who diligently and methodically built a luxury resort of the highest caliber deserving of Greece's unrivaled beauty.
Amanzo'e opened in August 2012 on a large plot of land along the eastern coast of the Peloponnese. (Also check out inbreathiate meaning Here)