Channels TV staff Pius Angbo beat wife Ifeyinwa over side chick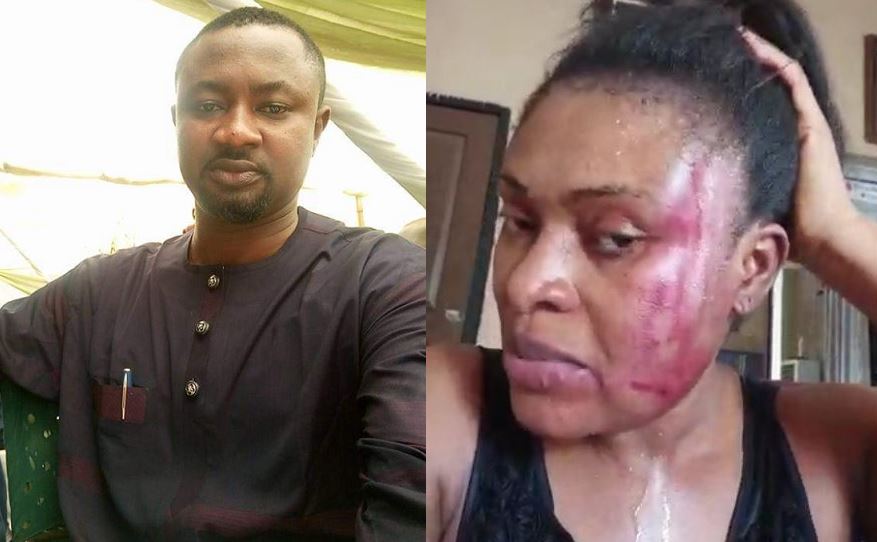 A Nigerian doctor, Ifeyinwa Angbo was beaten by her husband, a staff of Channels TV Pius Angbo, after asking him to stop spending their money on his extramarital affairs.
"Hello people, my name is Ifeyinwa. I am a doctor. I have been married to Pius Angbo of Channels TV for six years and for six years, I have not known peace in this marriage. It's been from one woman to another." Ifeyinwa said.
In a video shared on social media, Ifeyinwa Angbo who is married for six years old showed her battered face and called out her husband for constant beating.
"I just had  baby. It was a Caeserian section just about 4 weeks ago. Just because I told him to spend wisely and not on women so recklessly considering we have four children, that is why I got this beating. He tried to strangle me and all that, sat on my inscition, the children were crying."
Ifeyinwa also said when she was pregnant, Pius would sit and hit on her stomach and try to strangle her.
Pius Angbo and Ifeyinwa news which is becoming a trending topic on social media as made Nigerians reacting.