Evelyn Miller Queensland: Meet Woman with Two Vaginas on Onlyfans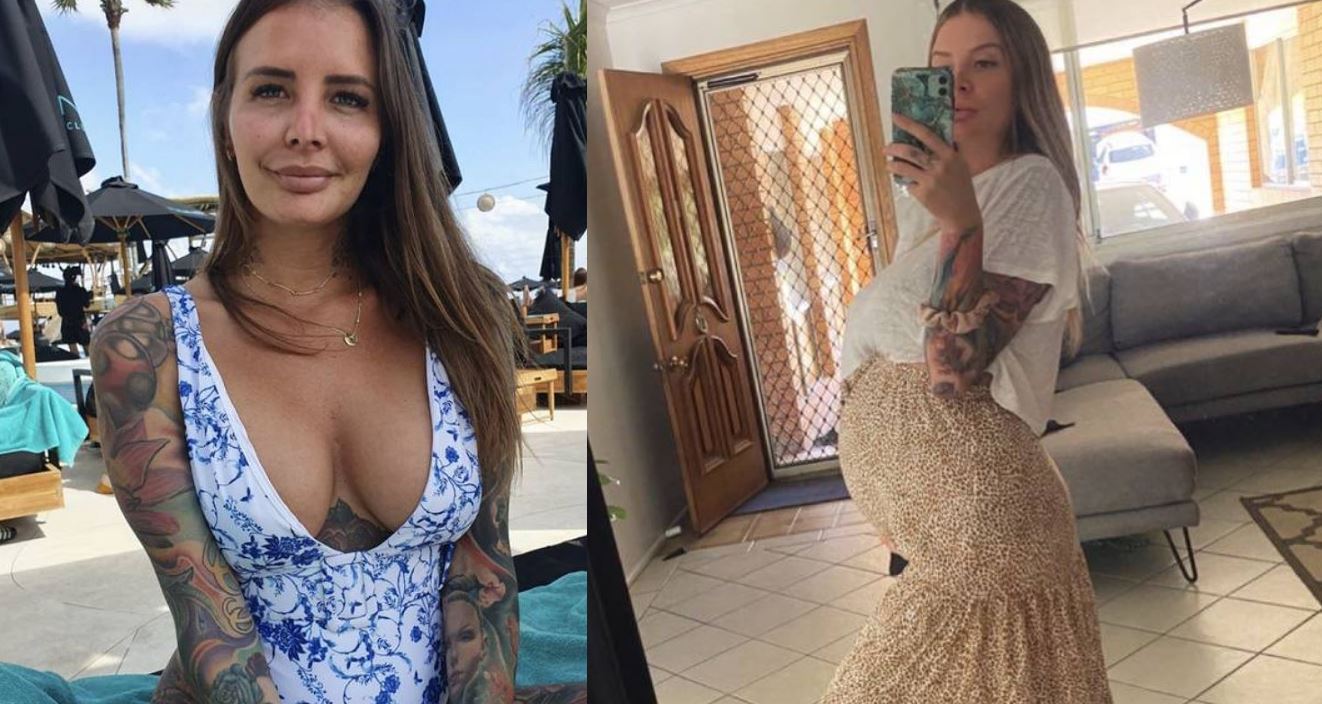 Meet the woman with two Vaginas Evelyn Miller of Queensland. An Australian woman born with two vaginal openings claims to utilize one for business and the other for personal reasons.
After a failed relationship, Evelyn Miller, 32, began working as an escort in Queensland seven years ago and began traveling around the world. She claimed that s*x work was simpler for her emotionally and physically because of her condition. She also began working as an OnlyFans creator after leaving the escort business.
She said: "I worked as an independent escort for about seven years travelling around the world.
"I was able to use one vagina for work and one vagina for my personal life, which made the work a lot easier emotionally and physically for me."
She switched over to OnlyFans and began generating content, earning her $75,000 USD (£54,829) each month after she stopped doing that.
Evelyn attributes her success to having two vaginas, but she acknowledges that there are a number of drawbacks to having them. When she has her period, she uses two tampons, has both vaginas tested for STDs when she visits the gynecologist, and even has a place where her partner can ejaculate while they are having s*x.
Speaking about ejaculation, she explained: "Theoretically, I could carry two babies at once if I wanted – but it would be hard for my body, so we have had to be careful in that sense.
"S*x in each vagina feels very, very different I prefer one side but it depends on the position and shape of the guy as to which one I choose to have s*x in.
"Having two vaginas has made my s*x life a lot of fun – we can have s*x in one side and use a toy in another, and there are all sorts of positions and things I can try. 
"They both feel very different to me so I've been finding out what I like and don't like on each side."
She continued: "I don't wish that I only had one vagina. Having two has made my s*x life more fun, and I think it'
Evelyn said how she was astonished to learn about her two vaginas after visiting the doctor for a pregnancy termination at the age of 20.
Because her reproductive system was split, bringing a pregnancy to term would be dangerous, as each of her wombs is half the size of a typical woman's, and there was a possibility that the baby would not be able to grow due to a lack of space.
Despite attempts by doctors to persuade her to keep her baby, she decided to proceed with her abortion at that point.
Evelyn, who worked in the s*x industry, focused on the advantages of having two vaginas – higher interest and revenue – until she and her fiancé Tom, 32, found she was pregnant again.
She said: "I always knew something was 'wrong' with me. I couldn't get tampons to work – I would use a tampon and I would still bleed. When I was 14 and got my period there wasn't access to internet like there is now and I lived on a farm with just my dad at that point.
"Then I had a pregnancy termination when I was 20, and in hospital after the procedure I was told they 'couldn't find the embryo'. After an internal exam they realised it was in my other uterus – which I didn't know I had.
"It was a relief to finally discover why everything felt different. When I started having s*x it always felt different to me every time, and it wasn't until this termination procedure that I finally found out what was wrong."
Then, in 2020, Evelyn discovered she was pregnant for the second time, and this time she intended to keep it.
"The C-section experience wasn't as magical as I thought. I'm thankful that I had a great procedure and nothing went wrong, but I didn't love the feeling of pulling.
"Recovery was great and easy for me though. It was also nice having the tough decisions taken away from me in a sense, because I had to have a C-section. I didn't have to make choices for my birth experience like whether I wanted to avoid intervention or not.
"I had my baby at 37 weeks in June 2021 – a healthy little boy, though he weighed 5.5-pounds because he was growth restricted in my small uterus."
Twitter reactions
There have been several reactions on Twitter following the news.
"Social media is crazy cuz you had to watch a crazy-ass documentary to get this kinda information. Now I can just casually scroll past shit like this and it's not even the worse shit I've seen all day", One said.
Another said: "Does that mean she gets two periods do they happen at the same time?"