Is Bloxflip Legit? Know This Before Dealing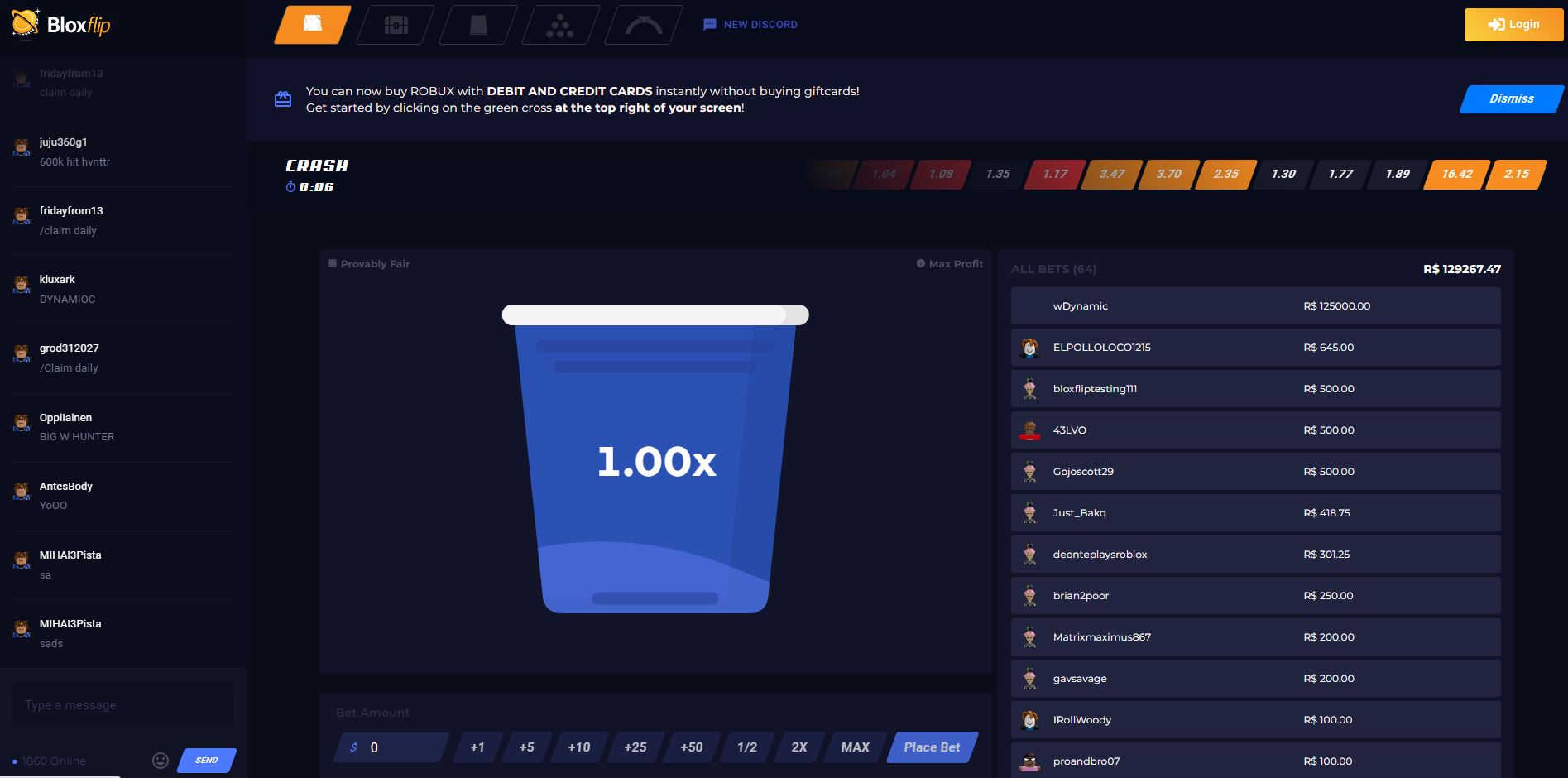 Do they flip boxes on Bloxflip? Well, that's the first question that came our my mind when we saw the name. We did some research on Bloxflip and will be sharing our honest review.
Let's Go.
What's Bloxflip?
Bloxflip claims to be 'The first ROBUX gambling site'. They also claim you can play games such as Crash, Cups, Shuffle, and more and win big.
According to the website, "Bloxflip is a skins betting service that allows users to play a number of chance-based games ("Games") with Roblox skins ("Limiteds") and Robux, the virtual in-game currency utilized by Roblox players."
You must be 18 before you can use Bloxflip and the website is also owned and operated by 'STUDS ENTERTAINMENT LTD'.
Wait??
Is STUDS ENTERTAINMENT LTD a real company? We did some research and we found nothing about the website. Bloxflip isn't backed by a creator. There's no info on its founders and no history of them online.
The fact that they are concealing their identities is a red flag.
Imagine corporations like Tesla, Amazon, or Microsoft with an anonymous owner that no one could find. no contact information, no bio, nothing…
We would imagine that if the owner (or owners) of Bloxflip were proud of their firm, they would not hide their existence?
Every legitimate firm has an owner. You may not recognize them, but you may learn more about them. Unfortunately, Bloxflip is not one of them. We have looked everywhere, but we can't find the owner.
Is Bloxflip Legit?
It's not completely legit, You should be careful with the website. We will be rating it 4/10.
On March 5th, The BloxFlip platform was reported to have gone offline with a message saying "The site wasn't secure". People speculated it was a cyber attack and complained of their accounts being compromised. After a few months, the site came back online.
However, another report refuted the claim saying the site was not hacked and there was no site breach. It was believed that people claimed their account was compromised in other to claim free Robux and cause panic.
Conclusion
Bloxflip is not entirely trustworthy. It does give you free Robux, but the site is extremely unsafe and untrustworthy.
That's all, stay safe guys.