NFL Professional Betting Tips to Get You Started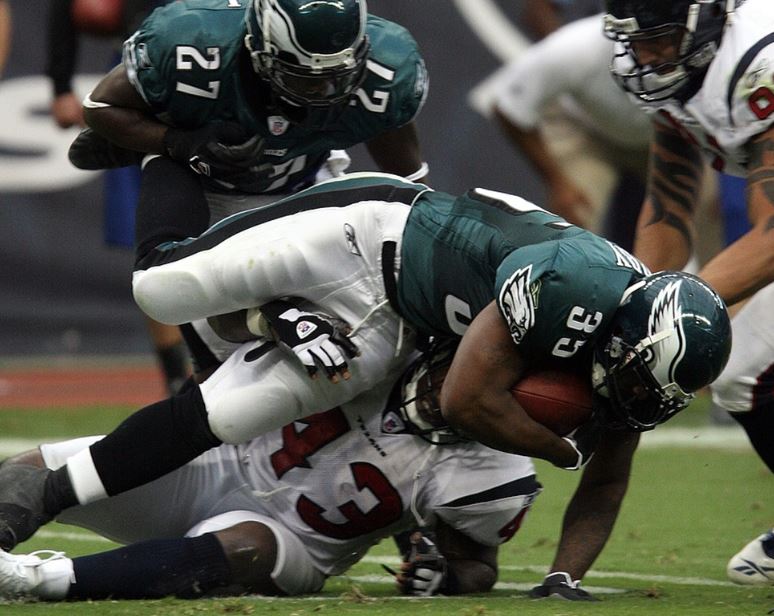 The National Football League (NFL), is full of talented players, coaches, etc., that compete in fighting for the top spot. It's a game that's so intense that people from around the world gather and watch and bet on it together. Who doesn't love to watch and cheer for this kind of sport?
With its popularity and charm, it's no surprise that it gathers complete betting beginners yearly. If you're a beginner and want to learn more about professional betting tips, go home and earn big.
Know What Bets To Place
You should get to know what are the types of bets you can place on NFL teams. It's a sure way of ensuring you have the basic knowledge about your choices. This will cover NFL spreads, moneyline, and prop bets.
Spreads: Bookies will represent a point total on their website that they predict a team is going to lose or win by.
Moneyline: Many individuals choose the money line option as their type of bet since it's quite easy to win the game. You will have to choose who will win the game.
Prop: If you want to bet on something more unique and fun, opt for prop bets. You can bet on other things rather than the game's result, like how many Team A will score.
Look For Your Edge
When beginners enter NFL betting, the first thing they fall trapped into is betting on every single game available. Remember that just because you have the luxury to place bets whenever and wherever doesn't mean you should.
It would help if you looked for an edge in NFL betting to help you secure your spot. Then, as you gain more experience in NFL, you'll gradually learn what techniques and strategies can enable you to make more money in NFL betting, which is something most bettors want.
Bankroll Management Is a Must
When it comes to NFL betting, bankroll management is always the common term you'll hear, as it is an important one. Your bankroll is the money you choose to use for your NFL bets. In short, it's used for placing wagers on NFL teams.
When setting up bankroll management, you should consider it as you would enter casinos. People who frequent casinos would bring cash with them that they wouldn't regret losing. This should also be your mindset regarding withdrawing cash from your bankroll. Ensure you wouldn't regret losing the money you'll spend on NFL teams.
To ensure this, you must have discipline. It would help if you were disciplined enough to control yourself when the time comes that you're placing random bets. Being too happy or too regretful are the two dangerous emotions when betting on NFL teams. So, when making betting decisions, always remember to take a step back.
Also, before registering with an online website, you should show off those decision-making skills and create a plan for yourself and limits for NFL betting. Since it's easy to get swayed by emotions, having a logical set of rules set by you beforehand is beneficial.
Always be careful when handling money to avoid future headaches! Always ensure to gamble with safety.
Think Like an Investor
Bettors must have a fixed, healthy, and clear mindset when betting. Having irrational and immature thoughts would ruin your chances of winning big. How can you think like an investor when placing bets?
First, you would have to think what's your reason for placing these bets and if you have a goal. After this, you should learn how to wise up and choose your battles correctly in the NFL betting scene.
Remember that you're making complex and big decisions in NFL betting. You're deciding where to invest your money. You should value your money like an investor. This means that you should research, ask around, and think thrice before placing bets or risking your money. Remember, betting is always a gamble, a risk.
Don't Be an Avid Fan
Being a fan of NFL teams can be both beneficial and harmful. Loving football is a great way to get introduced to the game. In addition, it's a valuable learning experience since you love the game, and retaining information is easily accessible. It also gives bettors an edge when noticing small important details.
However, despite its many advantages, it also comes with its cons. For example, loving a team too much, to the point of irrationality, is completely dangerous, especially for NFL bettors. Too much emotion and endearment for one team can cloud a bettor's judgment. It's hard to become objective when you're a hardcore fan of the NFL teams.
It's why it's recommended for bettors to avoid being 100% avid fans of the teams. Instead, if you want to think clearly and logically and place bets that are clear of unfactual information and just based on emotions, consider following this tip. Use insider information and newsletters to make your betting decisions instead.
Final Thoughts
Whether you're a complete beginner or an experienced NFL bettor, the aforementioned professional tips will serve you well when betting on talented NFL teams.