GETTR platform app download: Android & IOS (Iphone)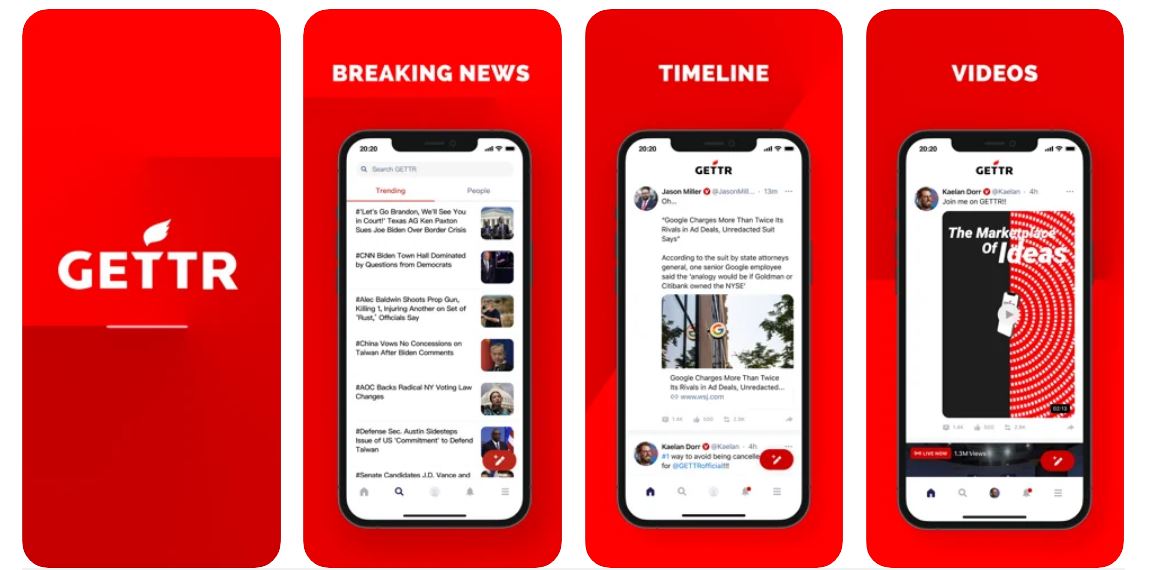 The GETTR app was created and run by Jason Miller, Donald Trump's former chief spokesperson, and senior adviser. You can download the app on Android & IOS (iphone).
As of November 2021, Gettr has almost 3 million total users and has an average of nearly 400,000 daily users. According to Washington Post.
How the GETTR started
Following the attack on the US Capitol on January 6, 2021, various social media platforms, including Twitter, Facebook, and Instagram, banned Donald Trump from using their networks. Some Trump fans and others who shared conspiracy theories and radical information were also banned from social media platforms. Some conservatives complained that social media platforms and Big Tech were suppressing them as a result of these efforts.
Following the restrictions, Trump sought out alternate channels, finally launching his own site to disseminate content identical to that which he had previously shared on Twitter. He shut down the blog soon after it was launched due to insufficient response. For months, Jason Miller, Trump's senior advisor and spokesman since 2016, teased intentions by the Trump team to launch their own social network.
After being added to the Apple App Store and Google Play Store in mid-June, a beta version of Gettr was released on July 1, 2021. The platform is also available on the web.
Gettr officially launched on July 4, 2021.
Miller is CEO, and former Trump campaign spokesman Tim Murtaugh is a media affairs consultant for the company. 
Miller said of his motivations for creating the site, "People were being de-platformed and realizing that the tech giants, so to speak, had [decided] to ally themselves with the more left-of-center folks, who want to silence people all over.
Miller has said the company was financed by a "consortium of international investors" including a foundation tied to Guo Wengui, a Chinese businessman and fugitive with connections to former Trump strategist Steve Bannon and Mar-a-Lago.
On the day of its launch, the platform was momentarily hacked. Miller's, U.S. Representative Majorie Taylor Greene's, former Secretary of State Mike Pompeo's, and Bannon's Gettr accounts were all hacked, and their account names were modified to reflect the claimed attacker's name and a pro-Palestine message. A hacker was able to collect nearly 90,000 email addresses using their application programming interface a few days later.
GETTR Android Download
The app can download on the google play store.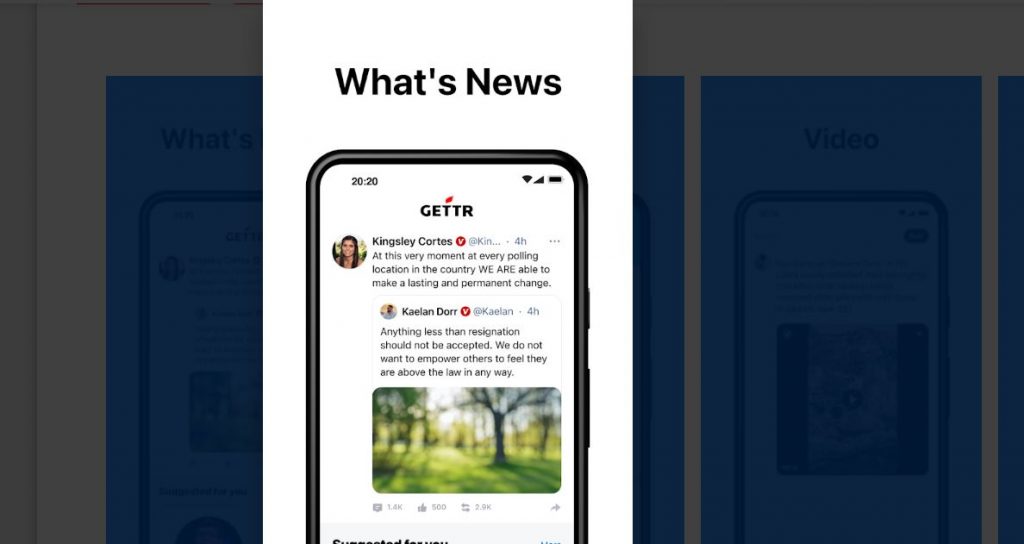 "GETTR is a brand new social media platform founded on the principles of free speech, independent thought and rejecting political censorship and "cancel culture". With best in class technology, our goal is to create a marketplace of ideas in order to share freedom and democracy around the world." The description reads on google playstore.
GETTR Iphone Download
The app can download on the App Store.
Highlighted Features:
– Post videos up to 3 minutes long
– Post messages up to 777 characters
– Edit videos within App
– Multi-language support