Robbers beaten up during a smash and grab robbery at a jewelry store in Huntington Beach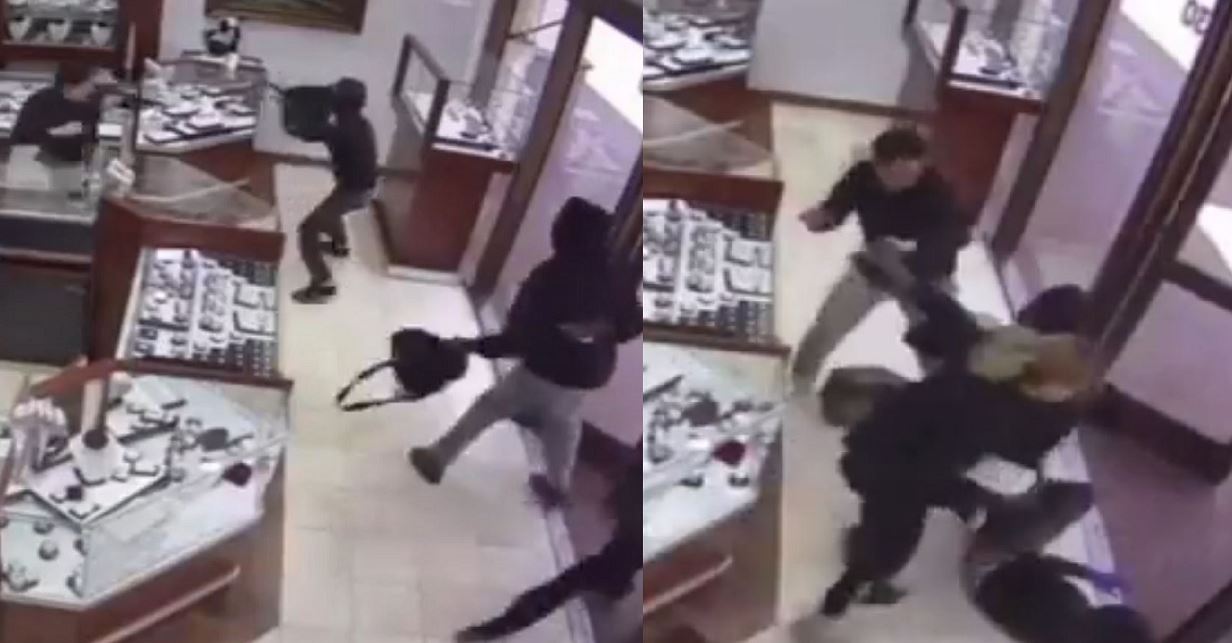 At a jewelry store in Huntington Beach, a gang of people attempted a smash-and-grab heist but it went sideways.
Watch the video below:
According to the Huntington Beach Police Department, the incident occurred around noon at the Princess Bride Diamonds jewelry store in the Bella Terra shopping mall at 7821 Edinger Ave.
Sarah and Dallas Baca, siblings, claim they were working on their computers at the back of the store.
Dallas claims he spotted the reflection of a group of hooded people entering the store. NBC Los Angeles reported.
"I didn't think too much going into it, I just kind of reacted to it," Dallas said. "I feel like you never think it's gonna happen to you but you always know it's a possibility, in the back of your mind."
The moment one of the criminals damaged the display case glass was captured on video.
During the incident, many employees ran to the front of the store and swarmed the criminals, hitting and kicking them and even hurling a chair at them.
"That's definitely very frustrating. They feel like they can get away with it," Sarah said, The Television station reported. "But I'm really happy that we were able to stop that from happening."
Sarah claims that this type of occurrence had never occurred in their years of operation, although they had heard of previous smash-and-grabs in their neighborhood through social media.
Since 2006, the family-owned jewelry business has been in operation.
It was unclear whether any items were taken from the store once the criminals departed.