Lion Bites Off Man Finger In Jamaica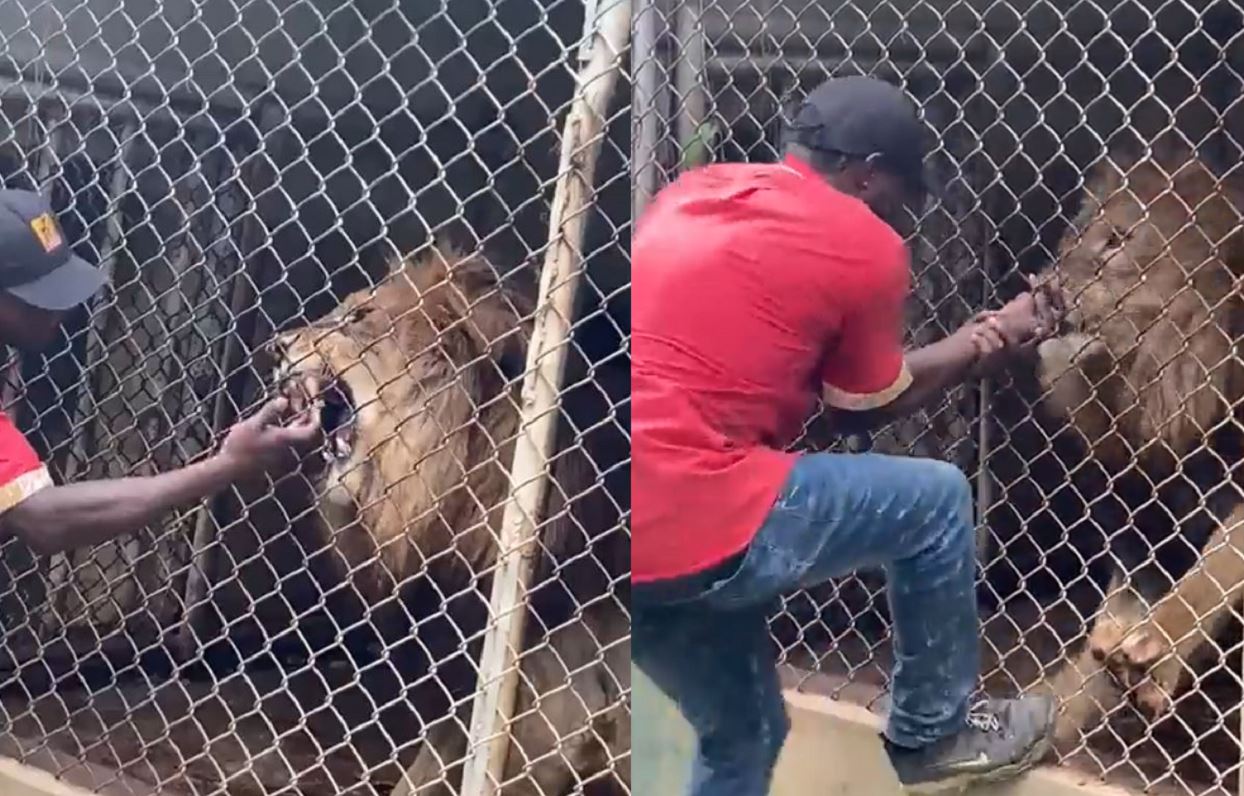 There is a viral video showing the moment a lion bites off a man finger in jamaica. The footage has sparked reactions on social media.
Watch the video below.
According to jamaicaobserver.com, the event occurred on Friday at the Jamaica Zoo in St Elizabeth, when a lion amputated the man's finger. More than 15 people were there when the incident occurred late in the afternoon.
One of the witnesses stated the event occurred as the zoo tour was coming to a conclusion when the man attempted to pet the lion in an apparent attempt to wow the visitors. The wild animal, on the other hand, was enraged.
"When it happened, I thought it was a joke. I didn't think it was serious. I didn't realise the seriousness of it, because it's their job to put on a show," she said, adding everyone started panicking after he fell to the ground.
The zoo's management issued a statement assuring everyone that the zoo is a safe environment for everyone. They stressed that the man in the video was a "contractor" and that the tape did not represent the facility's safety procedures and rules at all times.
This is not the first time this is happening. In 2020, A man was also caught on camera teasing a lion before he was attacked. You can watch the video below.