Bus driver saves a woman from committing suicide with her kid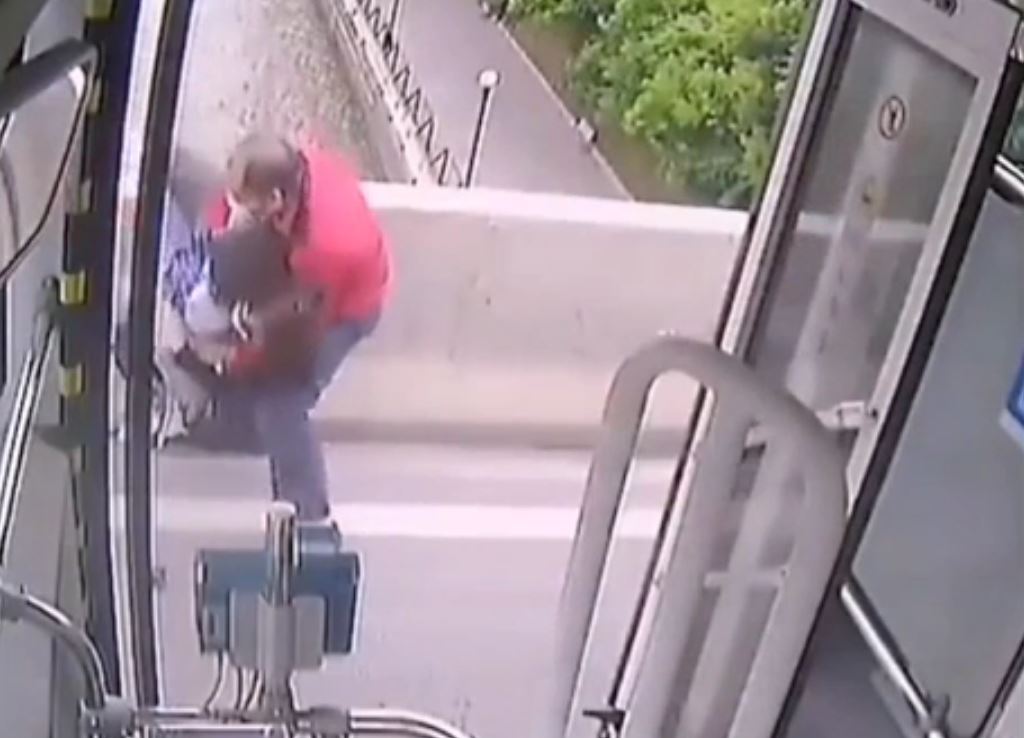 There is a viral video on the internet that shows the moment a woman tried committing suicide with her kid but she was stopped by a bus driver.
The woman carried her kid and was about to jump into the river before the bus driver swiftly parked and stopped her. The kid was taken from her and transported to the bus.
The video which was shared on Reddit has sparked several reactions. Watch the video below and share your reaction in the comment section.