Best Electronic Notebook 2023 (Top Picks)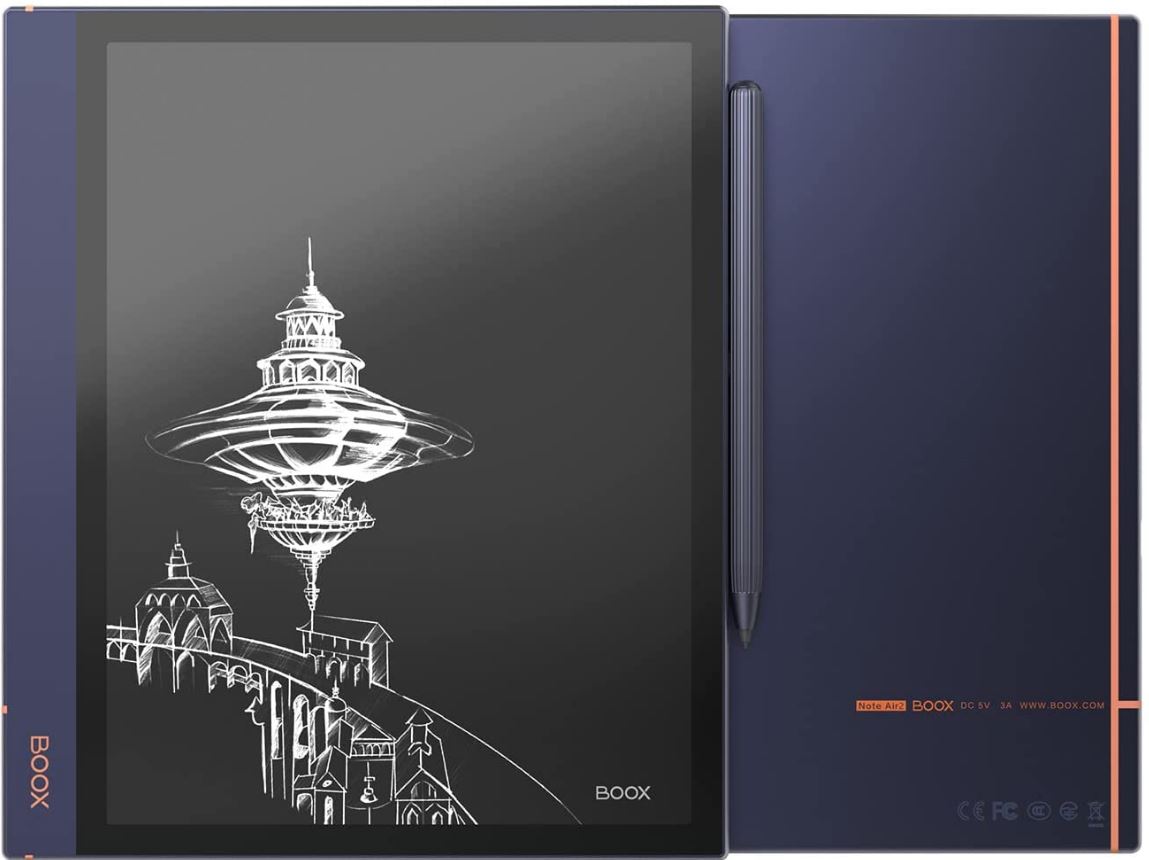 I will be sharing the Best Electronic Notepad and Digital Notebooks just for you.
However, there are aspects you'll need to consider when purchasing digital notepads. Firstly is Battery Life, It will be so bad to have your notebook run out of battery power at the most important time needed. Look for something that will last you a few days and fits your lifestyle.
Secondly is Memory, When looking for electronic notepads, the memory of the gadget should be a major consideration. Choose gadgets that make it simple to transfer files and save them elsewhere when necessary.
Thirdly is Price, When it comes to digital or electronic notepads, your budget is totally determined by the features you desire. The cost of top-of-the-line features normally ranges from $200 to $700 dollars.
You may preserve your sketches and notes online using a digital notepad. You can also retain the sensation of a pen on paper.
A digital notepad is also a long-lasting option. You don't waste paper because you erase your text after each use. If you want more than a regular notebook but aren't ready for a full-fledged sketching tablet, digital notepads are the way to go. The notepads are also lighter and easy to transport than a sketching tablet.
Here are my top picks for the best Electronic Notepad and Digital Notebook.
1. reMarkable 2
| | |
| --- | --- |
| Size and weight | 187 x 246 x 4.7 mm Approximately 403.5 g (.88 lb) |
| Processor | 1.2 GHz dual-core ARM |
| Storage and RAM | 1 GB LPDDR3 SDRAM 8 GB internal storage |
| Second-generation CANVAS display | 10.3" monochrome digital paper display (no colors) 1872 x 1404 resolution (226 DPI) Partially powered by E Ink Carta technology Multi-point capacitive touch |
| Marker | No charging, setup, or pairing required Special high-friction pen tip Tilt detection 4096 levels of pressure sensitivity |
| Connectivity | Wi-Fi 2.4GHz and 5GHz USB-C Accessory port |
| Battery | Rechargeable (Li-ion) battery USB-C charging 3000 mAh |
| Operating system | Codex — A purposely designed Linux-based operating system for low-latency digital paper displays |
| Document support | PDF and ePUB |
reMarkable 2 Technical specifications
This tablet is solely for taking notes, examining documents, and reading. It has a 10.3-inch CANVAS display (similar to the Kindle's e-ink display), and while you may use touch to interface with the operating system, you'll need a reMarkable Marker to begin writing or sketching.
With dimensions of 7.36 by 9.69 by 0.19 inches and a weight of 14.1 ounces, the ReMarkable 2 is a slim and light device. It's noticeably lighter and thinner than the Onyx Boox Note Air 2 and the Kobo Elipsa.
The tablet's screen has a large bezel (particularly on the bottom), which is excellent because it offers you a place to grip it. On the top, there's a power button, and on the lower left, there's a USB-C charging port.
The tablet is not water-resistant.
The tablet comes with a matte gray, cylindrical Marker that is magnetically attached to the tablet's outside edge and does not require charging. A replacement costs $79, and the Marker Plus costs $129. (the pricier model features an eraser on the end).
The ReMarkable 2's fundamental user interface is a simple file and folder catalog. It works with a desktop (Mac OS X and Windows) and mobile app (Android and iOS) that allows you to wirelessly transfer files to and from the tablet and organize them into folders. You can also use a web interface to upload files. You can draw and write free-form in the Notebook app.
The ReMarkable 2 ($399) shines at its main purpose: capturing digital notes. Because of its low-latency E Ink writing experience and simple interface that keeps out of your way, it's simple to annotate PDFs on this large-screen e-reader/tablet.
You can try reMarkable for 100 days to get a feel for how it feels like paper. If you decide it's not for you, just return it using the instructions provided below.
Register your return at returns.remarkable.com
Pick a time and place, their courier can collect your reMarkable and accessories. The return is pre-paid and free of charge.
They will issue a 100% refund as soon as they receive it. The refund should appear in your account within 5-10 business days.
2. Onyx Boox Note Air 2
| | |
| --- | --- |
| Dimensions | 9.1 by 7.7 by 0.2 inches |
| Operating System | Android 11 |
| Weight | 14.8 oz |
| Screen Size | 10.3 inches |
| Storage Capacity | 64 GB |
| Screen Resolution | 1,872 by 1,404 pixels |
| CPU | Qualcomm Snapdragon 662 |
| Battery Life | 7 days |
Onyx Boox Note Air 2 Technical specifications
The majority of E Ink readers available in the United States are 6- or 7-inch devices, which are ideal for one-handed reading of most books. People who read large-format texts or take notes frequently may prefer a tablet with more screen real estate, such as the Onyx Boox Note Air 2 ($499.99).
Aside from its huge size, the Note Air 2 has a lot more to offer. It's slim, measuring just 5.8mm deep, and has a wide spine on the left side, making it comfortable to handle in one hand. It also has a front light, making it suitable for usage at night or in dimly lit airplane cabins. The Note Air 2's backlight is naturally tuned to a warm yellowy color, which contrasts sharply with the blue-tinged light emitted by other tablets and e-readers.
The Note Air 2 is really simple to operate.
While E Ink displays are designed to resemble paper, which the Note Air 2's anti-glare screen does, the device is also designed to feel like paper. The Note Air 2 has a 10.3-inch E Ink Carta HD display that is identical to that of the Note Air. It has Asahi protective glass on the front and, more importantly, an additional stylus layer that adds a little friction.
Also, the Onyx Boox Note Air 2 battery life ok. The Note Air 2 has a microphone and a speaker. The tablet doesn't have a headphone jack because it's smaller than a 3.5mm connector, but you can use Bluetooth headphones with it. The outside features include a power button and a USB-C port. It uses dual-band Wi-Fi to connect to the internet.
The Note Air 2 is an upgrade to the original Note Air, which was released in October 2021. For $499.99 / £499.99 / AU$S655, it's available in the US, UK, and Australia.
Also check out, Best Automatic Mouse Mover 2023 (Ranked and Reviewed).