"This is awful, It's In My Legs" – Guys Try Period Pain Simulator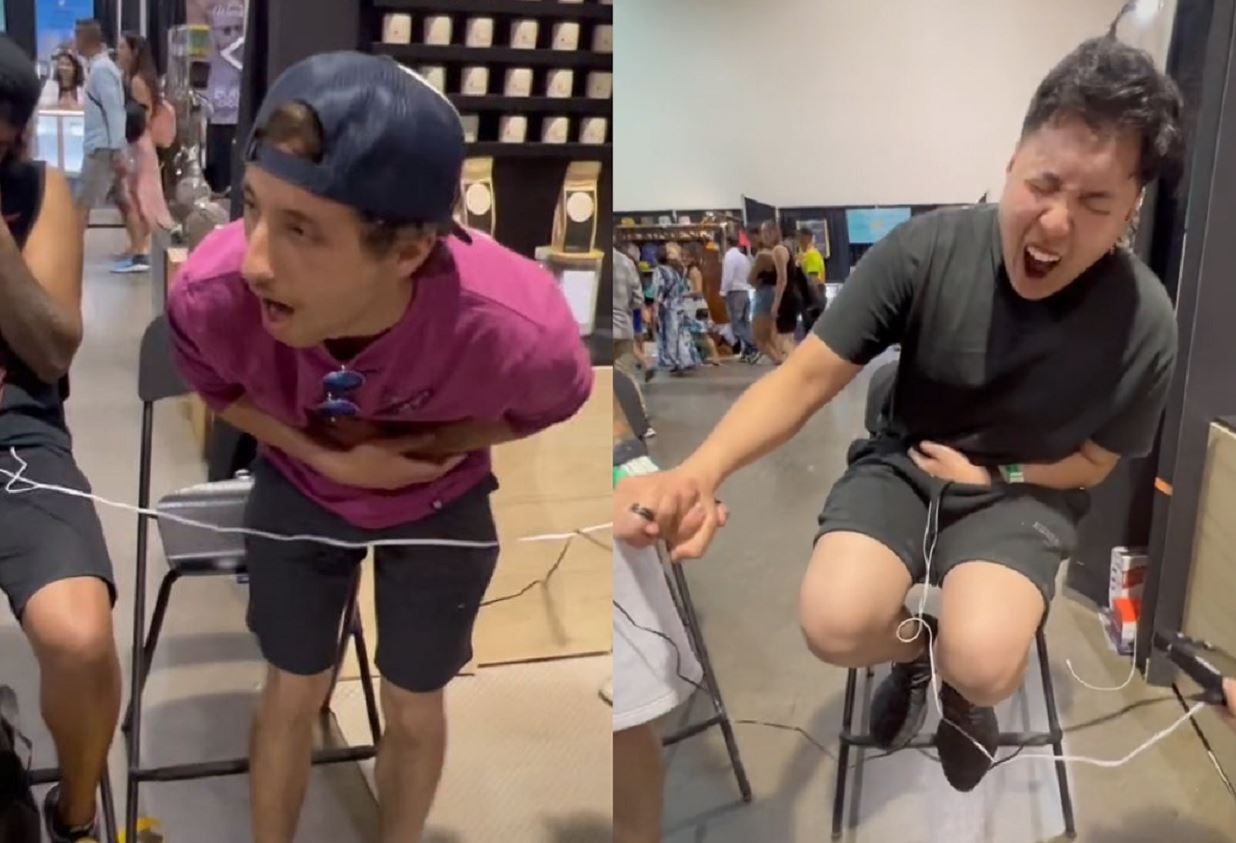 A lady is making guys try the period pain simulator so they can have a feel of what women pass through during that time.
In one of her videos which went viral on Tiktok, A cowboy tried the Period Pain Simulator challenge up to level ten but he definitely felt the pain.
"This is not fun." He said, "Do you wanna go to work?" Lux asks, "No! I'm hungry." He replied.
The Period Pain Simulator program is run by Lux Perry, a 29-year-old entrepreneur from Vancouver, Canada, with a period pain-relief company somedays.
Watch the video below.
In another video, a couple tried the period pain simulator at the same time.
The husband could not make it up to level 7. He had to stop. You can watch more videos on Tiktok.