USA Health Insurance System: A Guide for Study Abroad Students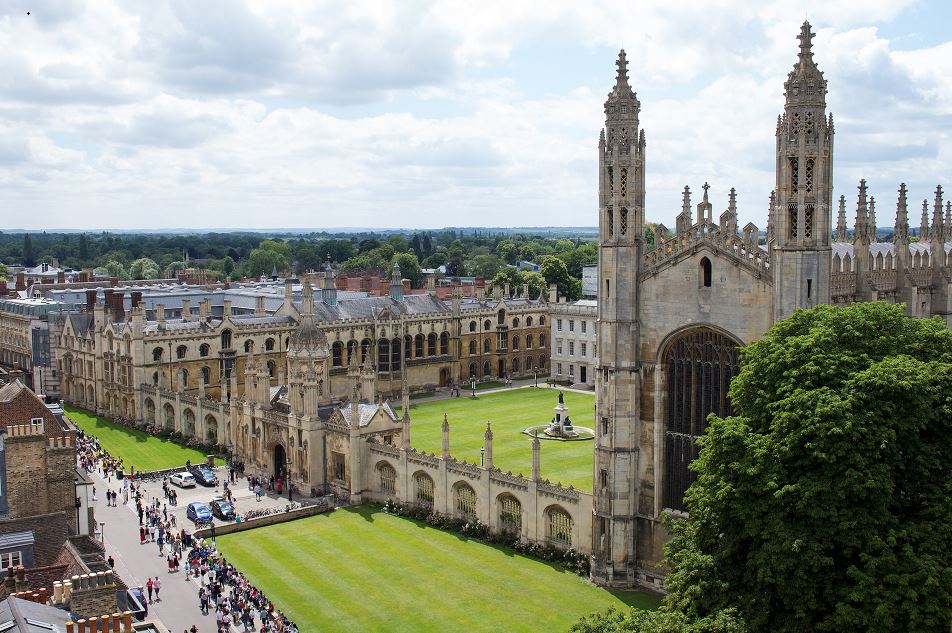 Learn how to understand health insurance in the United States when you study abroad. Below you can Find American health insurance: What you need to know.
Health insurance may be the last thing on your mind as you plan your study abroad experience in the US. Learn more about the coverage you could require while attending a US university.
Understanding USA healthcare can be challenging. This is particularly true for overseas students who might be accustomed to a very different system in their native country. Unlike countries like the UK, Canada, and France, the United States lacks a national health service. It is crucial to comprehend student health/medical insurance as well as what you'll require when studying abroad.
USA healthcare
In the US, the healthcare sector has undergone full privatization. In other words, medical patients are given a charge for their doctor appointments, medicines, or hospital stays.
Medical insurance is a requirement for those who cannot or will not pay for services upfront in the medical field. International students require health insurance to cover their medical expenses while they are studying, just like many Americans do.
International students who desire to study in the USA may find the system intimidating, even if it will make sense to those who have grown up and lived there.
It's highly possible that you will get sick or require medical attention at some time if you spend four years studying in the US. When the medical system is unclear, it might be much harder for an international student to know what to do.
Purchase of health insurance
Even though it might not be necessary for your US student visa, many universities include this need in their application requirements. Information on medical insurance plans and providers is available from the embassy as well as your potential university.
The ease of obtaining health insurance can vary depending on your personal situation. To ensure that you are covered when you arrive in the US, it is always a good idea to obtain coverage before you depart. You will encounter the following terms when applying:
You will be expected to pay a premium, which is typically requested each month. Your level of coverage and current health can affect the amount.
Any time you need your health insurance company to make a payment, you are making a claim. There will be a range of claims from various providers. Your payment amount may have an impact on this. In order to get the best deal, compare companies and their claim policies.
The amount you must pay or cover as a part of a claim for medical bills is known as the excess. For instance, if you need treatment that costs USD 500 but you have a USD 200 excess, the insurance provider will only cover USD 300. Choosing a higher excess will frequently lead to a lower monthly premium. Lack of excess results in significantly higher monthly rates.
Before applying for a health insurance policy, be sure to read the terms and conditions, especially the coverage details.
Various insurance requirements in the USA
Health insurance is required if you want to study in the US. But you might also need to look into the additional insurance plans that international students typically purchase before traveling abroad to study.
Travel insurance may be a part of this. Your travel insurance will take care of any problems that may occur while returning to the US. In the event of emergencies, postponed travel, canceled flights, or lost or damaged property, you will be covered for replacements or repairs.
It will be much easier for you to adjust to your new life in the US if you make sure you have the appropriate medical and health insurance to protect you. You can focus on enjoying your brand-new study abroad experience because you have one less thing to worry about. 
It is worthwhile to try to see as much of America as you can if you are traveling here from afar. Make the most of being nearby while you can because traveling to see it once you finish your studies would be costly. But where ought you to go?
The 5 most important places to visit in America
Here are 5 locations that need to be circled on your map right away.
City of New York, New York
Undoubtedly, New York City may be described as a "bright lights, enormous city." With so many things to see and do, New York City truly is the city that never sleeps. It is home to such famous landmarks as the Statue of Liberty, the Empire State Building, Fifth Avenue, Broadway, and many more. You'll undoubtedly feel like you're at the center of the globe when you're in the midst of Times Square and are surrounded by electronic billboards. 
If you have some money to burn on a chic new wardrobe, New York City has some very hip restaurants and pubs in addition to some of the most opulent stores in the world. Numerous locales from your favorite movies and TV shows will also be readily apparent. 
To see it all, explore on foot, board a bus tour to view the city's iconic landmarks, or use the underground. You'll undoubtedly remark, "I heart NYC," when you leave.
Louisiana's New Orleans
Let the good times roll is New Orleans' motto, which is apt for this party city since it translates to "Let the good times roll." You won't spend more than ten minutes without hearing even the slightest horn, trumpet, or saxophone from one of the street bands or buskers in New Orleans (or "Nawlins," as the locals pronounce it). The city is proud of its rich legacy of jazz and blues music. 
The largest carnival festival, Mardi Gras in the spring, has parades and floats that travel through the French Quarter of the city. And then there's the food—you'll undoubtedly gain a few pounds after indulging in Creole and Cajun specialties like jambalaya and po-boy sandwiches.
Los Angeles, Nevada
In the Nevada desert, Las Vegas is known for being a location where aspirations are both realized and dashed. Most likely, movies like The Hangover or What Happens in Vegas are where you first learned about Vegas. Even while Las Vegas offers plenty of opportunities for trouble, there are plenty of things to do there without drinking. Although it contains some of the most opulent hotels in the world, Vegas also has a certain amount of kitsch appeal. 
It also hosts some of the largest boxing and mixed martial arts contests on the sporting calendar, as well as concerts from the top musical groups in the world. Plus, who knows? One of the many casinos on the renowned Vegas Strip offers you a chance to win big.
New England city of Boston
prestigious institutions in the United States, including Harvard and MIT, are located in the state of Massachusetts. The architecture of the buildings can be appreciated whether or not you are a student at these institutions. 
Boston, the nation's capital, is one of the nation's oldest cities for all you history buffs. You should absolutely take one of the many historical tours of the city while you're here to understand more about the country's origins because Boston actually witnessed several significant events in American history, particularly those related to the American Revolution. 
Since the city's first immigration, there has been a significant Irish-American presence in Boston. Visit a classic Irish pub, down a pint of Guinness, and take in an old-fashioned Irish folk song.
Arlington, Virginia
Washington, D.C., is the capital of the United States and the center of American politics, which has a significant impact on international politics as well. The White House (obviously), the Library of Congress, the Vietnam Memorial, and the Lincoln Memorial and Reflecting Pools are all well-known sites that you should see because they are each symbolic of important events in American history.
Washington should be on your travel itinerary if you have any interest in politics or foreign affairs at all. There, you'll be motivated to take part in the process that leads to actual change. The Smithsonian museums and John F. Kennedy Center for the Performing Arts are also options if you're seeking for a little more culture.