7 Importance of Life Insurance and Why Every Adult Needs It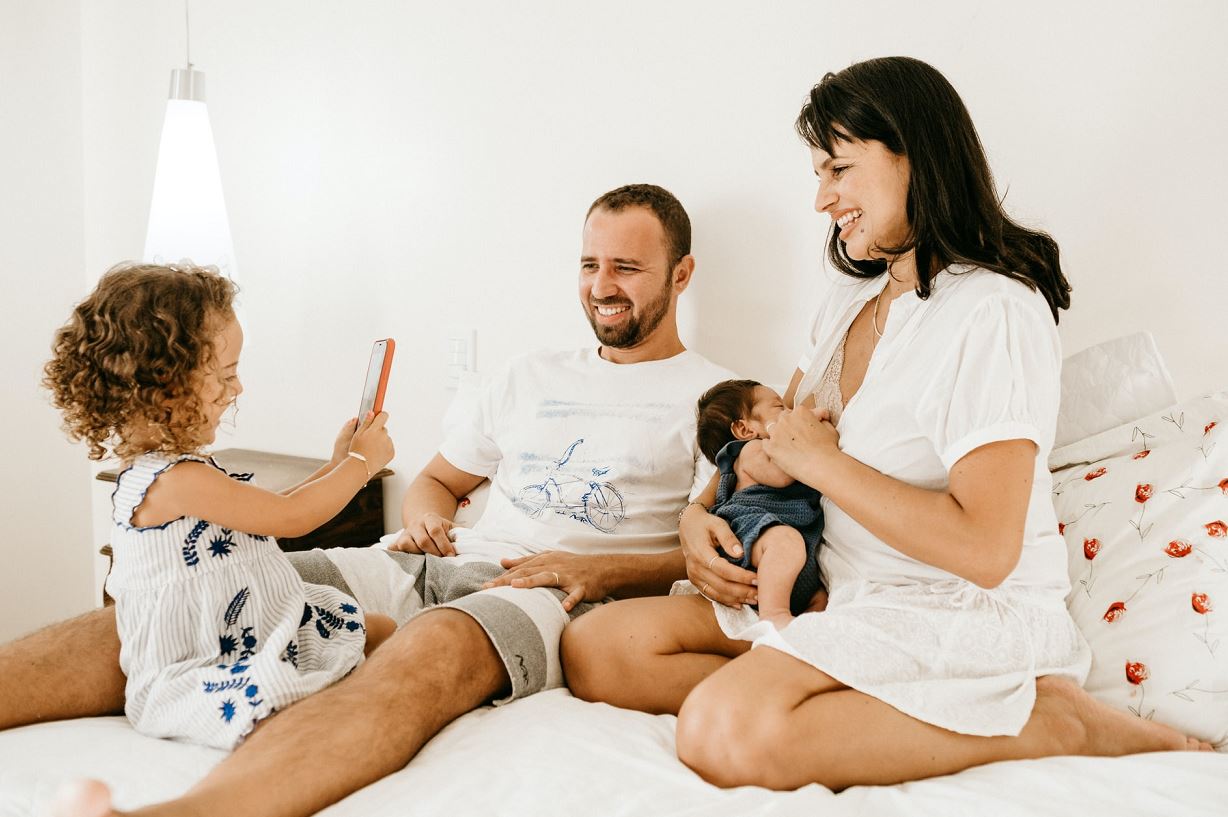 In this article we will be breaking down 7 importance of life insurance and why every adult should have it.
One of the wisest moves you can make is to purchase life insurance as an adult. And, contrary to common assumption, it isn't just for married couples or parents with children.
Adults in practically any personal or financial circumstance may find life insurance to be a financial lifesaver. And the younger you are when you get it, the less expensive it will be.
What Is Life Insurance and How Does It Work?
The basic principle of life insurance is straightforward: you pay a set sum to an insurance company, and in exchange, the business promises to pay a death benefit to the named beneficiaries on your policy.
You must choose the amount of the death benefit when you buy your policy; it is not something that can be modified afterward.
The amount you pay in monthly premiums for your insurance is determined by a variety of criteria, including your gender, age, location, health condition, desired coverage, and more.
Insurance firms employ an underwriting procedure to assess how much a life insurance policy will cost for each individual. Because there are so many aspects that underwriters must consider, if you and a buddy both want to buy a $1 million term policy from the same insurance company, the amount you pay in premiums will be different.
Life Insurance Types
Term and permanent life insurance are the two most common forms.
Term Life Insurance
Because it is more economical, term is generally the preferred option.
A term life insurance policy, often known as "pure" life insurance, provides coverage to your dependents if you die within a certain number of years, or term.
The insurance is active and you are covered as long as you pay the monthly payments on a regular basis throughout the term.
You must decide on the length of the term before purchasing the insurance, just as you must decide on the amount of coverage you desire.
The majority of term insurance last between 10 and 30 years, but you may discover ones that last as little as 5 years and as long as 40 years.
Keep in mind that the length of the term is one of the elements that underwriters consider when determining our monthly rates. The longer the period, the more the monthly premiums will be.
The majority of individuals get term life insurance to help them get through a difficult period in their lives.
Parents with small children, for example, may get a 25-year insurance that will cover them until their youngest child graduates from high school.
A small company owner with a 5-year loan may only need a 5-year term insurance to ensure that the outstanding debt is not passed on to his loved ones if he passes away.
Anyone with a mortgage is in the same boat. The majority of people who have a mortgage also get life insurance for the same length of time as the loan. They avoid leaving a large debt to their loved ones in this way.
Permanent Life Insurance
The second most common type of life insurance is permanent life insurance.
Permanent refers to a broad category of policies that encompasses complete, universal, variable, and other sorts. A permanent policy has two main characteristics:
It has no expiration date, meaning it will endure for the rest of your life.
A component of cash savings that can also be used as an investment.
Permanent life insurance is almost usually more expensive than term life insurance due to its inherent characteristics.
The monthly premiums for whole life insurance, the most prevalent kind of permanent life insurance, are split three ways: one-piece covers your death benefit, another amount covers the savings component, and a third, lesser portion covers administrative expenses.
Both term and whole life insurance have advantages and disadvantages
Because the whole is too expensive for many individuals, the term is their only alternative. If your financial position enables you to explore permanent coverage, it's always a good idea to speak with a financial or insurance professional about the appropriate policy for you.
The Benefits of Purchasing Life Insurance
Life insurance isn't reserved for a select set of individuals; in fact, there are only a few instances in which we would advise against purchasing it. Even the healthiest adult can, unfortunately, develop sudden health problems or be involved in accidents that result in their untimely death.
Life insurance is a required investment for most adults, whether single, married, with or without children, in good health or with major health difficulties.
The following are 7 reasons to get life insurance.
1. Cover Daily Expenses & Replace Lost Income
Can you picture what would happen if you died unexpectedly as the family's primary breadwinner? How would your family cope with a sudden loss of income, and how would they pay their daily bills? In this instance, life insurance is critical since it may replace lost income and allow your family to retain their level of living while dealing with a painful loss.
Life insurance can also act as a buffer, giving your family time to construct a new, long-term financial plan that reflects their present situation.
If you're not the family's primary breadwinner but provide a share of the household income, the financial impact of your death would be felt.
Life insurance may replace your yearly income, regardless of how much you earn. When purchasing life insurance, consider how long your family will require the replacement income.
2. Cover Household and Care Responsibilities Outsourcing
A frequent life insurance misconception is that you don't need life insurance if you're a stay-at-home parent. This is completely untrue.
While stay-at-home parents may not earn a living, the services they provide at home — cooking, cleaning, shopping, babysitting, chauffeuring children, assisting with homework, and so on — are worth thousands of dollars every month.
In this case, life insurance should cover all of these costs in the event that this parent passes away and their obligations must be outsourced.
The same may be said about an adult child caring for an old parent.
Due to closeness or familial circumstances, many families have one kid who is mostly responsible for caring for an aging parent. Even if they don't have children, a child who makes appointments for their parents drives them to the doctor or social clubs, cooks and cleans for them, and so on should have life insurance.
Should the primary caregiver die, life insurance will allow the elderly parent and/or siblings to finance private care.
3. Getting out of debt
One of the most prevalent motivations for purchasing life insurance, particularly term insurance, is to pay debt.
If you have a mortgage, auto loan, school loan, or large credit card debt, a life insurance policy will protect your loved ones from inheriting the burden.
If you have a 20-year mortgage, for example, you should get a life insurance policy that covers both the term of the loan and any remaining payments.
Alternatively, if you have 10-year student loans, you should acquire at least a 10-year term insurance to ensure that the debt does not descend to your parents, siblings, partner, or children if you die.
4. You're a business owner or you're in need of a loan
Small company owners may require life insurance for any of the reasons listed above, but they also have the burden of caring for their business partners and/or staff.
Key person insurance, a buy-sell agreement backed by life insurance, and other forms of life insurance can aid business owners in a variety of scenarios. T
These commercial insurance plans are frequently obtained separately from policies meant to cover immediate family members.
Another reason small company owners want life insurance is that many lenders demand it before approving a loan.
Notably, the Small Business Administration (SBA) frequently requires loan applicants to purchase a life insurance policy that is then assigned as collateral to the bank providing the loan.
5. Give Your Loved Ones a Financial Future or an Inheritance
Even if your loved ones don't have any urgent obligations or debt to pay off, many parents want to give their children enough money to cover major expenses like education or a wedding.
Many parents get term life insurance that will cover their children until they reach key milestones in order to assure that, even if they die prematurely, their children will be able to cover these costs.
Others utilize whole life insurance to avoid paying taxes on a portion of their estate. The IRS often does not require the receivers of a life insurance death benefit to record it as taxable income, making it a useful estate planning tool.
6. Boost Your Retirement Income
Whole life insurance has a cash value component that may be accessed at any point throughout the policyholder's life.
Many people who reach retirement age can take out portions of their policies' accrued funds to supplement their retirement income and improve their quality of life.
This additional income is especially more important if the policyholder's health is declining and they need long-term care or other medical treatment that isn't covered by their health insurance.
7. Invest in Funeral and Burial Expenses
Funeral and burial services may cost anywhere from $8000 to $15,000, which is a significant sum of money.
Small whole life insurance policies are frequently obtained with the intention of covering these final expenditures and sparing them from being borne by loved ones.
Whole insurance is preferred to term insurance in certain instances since it lasts a lifetime, whereas a term policy may expire before the policyholder dies, undermining the objective of the purchase.
While whole life insurance is normally more expensive than term, the monthly premiums are far more affordable when the death benefit is minimal.
Who Is a Good Candidate for Life Insurance?
Any adult who has a family or loved ones who rely on them financially, or who would leave a big debt to loved ones if they died unexpectedly, should consider purchasing life insurance.
Parents with young children – Who have children who rely on their pay for basic necessities such as food and housing
Parents of older children who rely on them to pay for college and other expenses for their children
People who are married and whose spouses would be financially impacted if one of them died.
Single people with children, brothers, sisters, parents, and other relatives who might benefit from a life insurance payment
People who are in debt – Anyone with considerable outstanding debt that they would pass on to their loved ones, including college students with big student debt, persons with mortgages or business loans, and anyone with significant outstanding debt that they would pass on to their loved ones
People who cannot afford to pay for a funeral or burial – Life insurance is frequently obtained to ensure that the cost of burial/funeral expenditures is not passed on to surviving family members.
What Kind of Life Insurance Do You Require?
With so many reasons to get life insurance, making the choice to do so is simple. What's more difficult is determining how much coverage to purchase.
The amount you require is mostly determined by your motive for purchasing it in the first place – do you require it to replace lost income, pay for your children's college educations, pay off existing debt, cover burial expenses, and so on. This will be determined by your financial objectives.
If you only need life insurance for one purpose, determining how much coverage to purchase is pretty simple.
However, many people get life insurance for a variety of reasons. If you need life insurance to cover both your mortgage payments and your children's college education, for example, you'll need to combine both costs together.
What if you wish to leave enough money to meet your everyday costs as well? These computations, as you can see, may get rather difficult.
Since you'll be dealing with a lot of numbers, we recommend consulting with an insurance expert to help you figure out how much coverage you need.
It's necessary to have life insurance, but it's also critical to acquire adequate coverage so that your policy serves its purpose.
How to Select the Most Appropriate Life Insurance Policy
When it comes to selecting the finest life insurance coverage, there is no one-size-fits-all solution.
What works for your parent, sibling, friend, or neighbor might not work for you. Assessing your position and requirements is the key to selecting which life insurance coverage is appropriate for you.
Getting advice from knowledgeable, unbiased professionals can help you make the best decision possible.
While you may always acquire more than one life insurance policy, it's ideal to go for the most accurate and cheap coverage the first time. This is due to the simple fact that the younger you are when you get a life insurance policy, the lower your premiums will be.
So you can get a policy when you're 30 and another when you're 40, but the latter will be more costly. The best thing you can do at 30 is trying to predict your future demands as much as possible in order to acquire the most economical coverage.
You may browse around for reasonable prices once you've determined which sort of coverage is ideal for you. People used to have to rely on local insurance businesses or referrals from relatives and friends.