Powell Wash (Company Profile)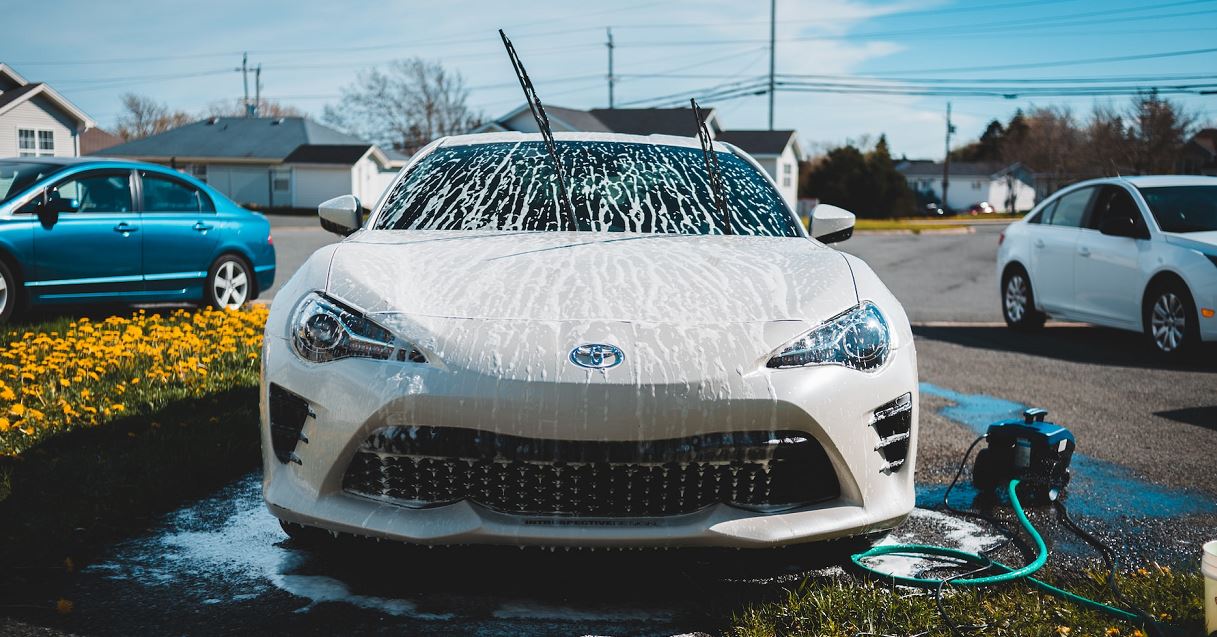 Powell Wash is a professional vehicle valeting center based in Settle, North Yorkshire.
According to the Company, The mission is "To provide high-quality services for my valued clients. We go above and beyond to cater to each client's specific needs. Through open communication and exceptional service, we hope you'll find what you're looking for."
Services
The company provides the following services.
MINI VALET
Exterior wash, wax, and dry
Wheels and alloys cleaned and tyres dressed
Interior carpets, floor mats, and upholstery vacuumed 
Dashboard and all interior plastics cleaned and polished
Windows inside and out cleaned and treated with a water-resistant cleaner
FULL VALET
Everything included in the Mini Valet plus carpets, floor mats and upholstery shampooed
 Air conditioning bomb and deodorizing 
Plastics UV protected
INTERIOR VALET
Vacuum and shampoo all carpets, floor mats, and upholstery
All plastics cleaned and polished
Leathers cleaned
Glass cleaned inside
EXTERIOR VALET
Wash, wax, and dry
Alloys and wheels jet washed and cleaned
Tyers dressed
Windows cleaned on the outside and treated with a water-resistant cleaner
Vehicle Sizing
Small – Smart, Peugeot 107, Picanto, Fiat 500, Citigo, C1, C2, Aygo, A1
Medium  – Astra, Mini, Focus, Leon, Golf, A2, A3, A Class, Kia i20,i30,F – Type, Clio, Audi R8
Large  – Bmw 3,4,5,6,7 series, Mercedes C,E,S , Audi A4,A5,A6,A7,A8, Lexus
Large 4×4 – Q7,Q8,X5,X6, Range Rover, Discovery, Cayenne, Grand Scenic, Grand Picasso, Zafira tourer, S Max,Kia Sorento, XC90, XC60, Bentley Bentayga,Touareg, Merc GLE
For enquiries regarding work or larger vehicles please email info@powellwash.co.uk.