Ariana Grande 'I Hate America' Donut Shop Video: "My behavior was very offensive, no excuse to justify it"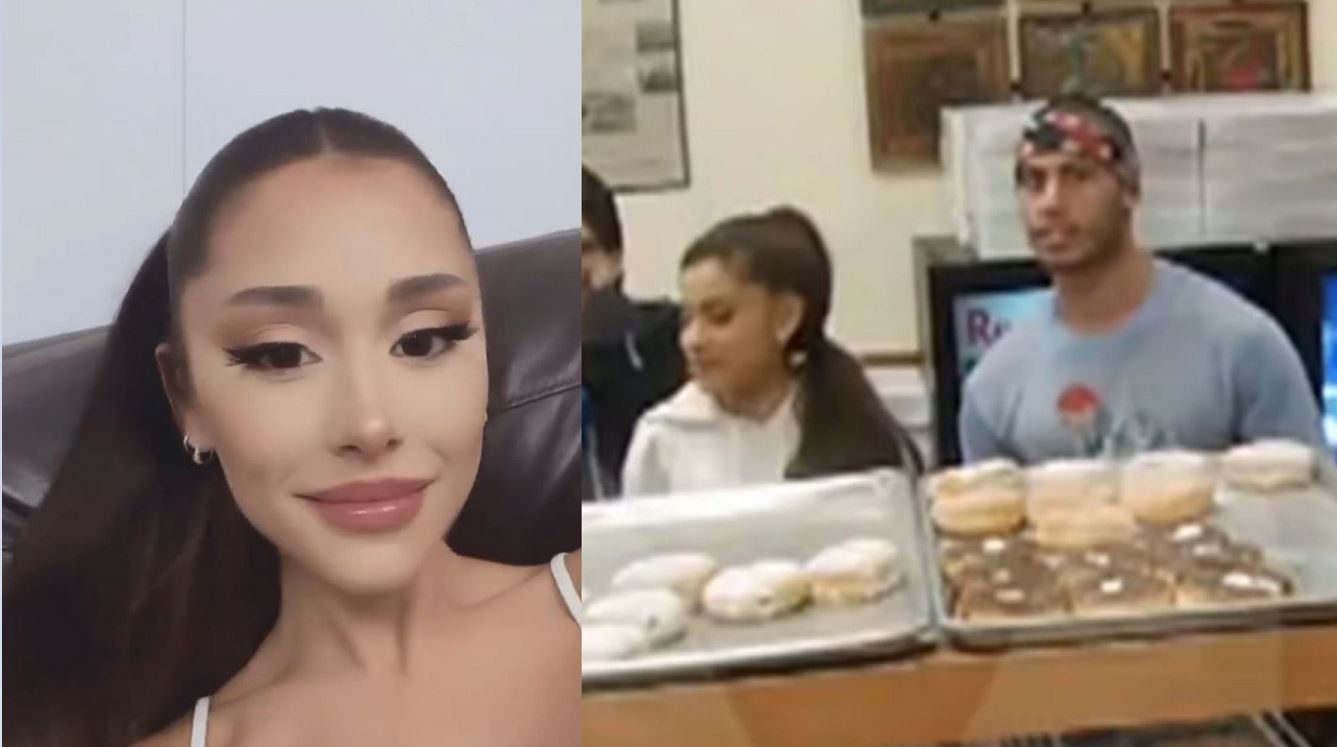 Ariana Grande speaks on a viral video that surfaced in which she declared "I hate America" at a donut shop.
In the event which happened in 2015, The pop singer was in a doughnut shop in the video and appeared to lick unpurchased doughnuts on a display rack twice while an employee was not looking.
Grande was with three pals, and the video showed her kissing one of the two males, who also seemed to lick one of the doughnuts. Grande burst out laughing when he walked away after seeming to lick a donut.
"What the f— is that?" Grande exclaimed as the store employee arrived with a new tray of doughnuts.
"I hate Americans," she continued. "I hate America."
The Ariana grande donut shop video sparked up several reactions at that time.  
Grande issued a statement that clarified that she is "EXTREMELY proud to be an American," and that her frustration with the country was aimed at its high child obesity rate — which led to her cursing the unhealthy donuts.
"As an advocate for healthy eating, food is very important to me and I sometimes get upset by how freely we as Americans eat and consume things without giving any thought to the consequences that it has on our health and society as a whole," she said. "That being said let me once again apologize if I have offended anyone with my poor choice of words."
However, in a recent interview, the 28 years old said she has learned from the incident and has no excuse to justify her actions.
"My behavior was very offensive and I apologized, there is no excuse or there is nothing to justify it." She said. "But I think as human beings we all say and do things that we don't mean all sometimes and we have to learn from it, that part of our process, we have to learn from our mistakes that's how we grow."
Ariana said what she learned from the incident was "what it feels like to disappoint people who love and believe in you and not in excruciating feeling and you have to remember your words, your actions have ramifications and you have to think about what you about to say and do".