Funny reactions as Ikorodu Aunty Ramota allegedly weds lover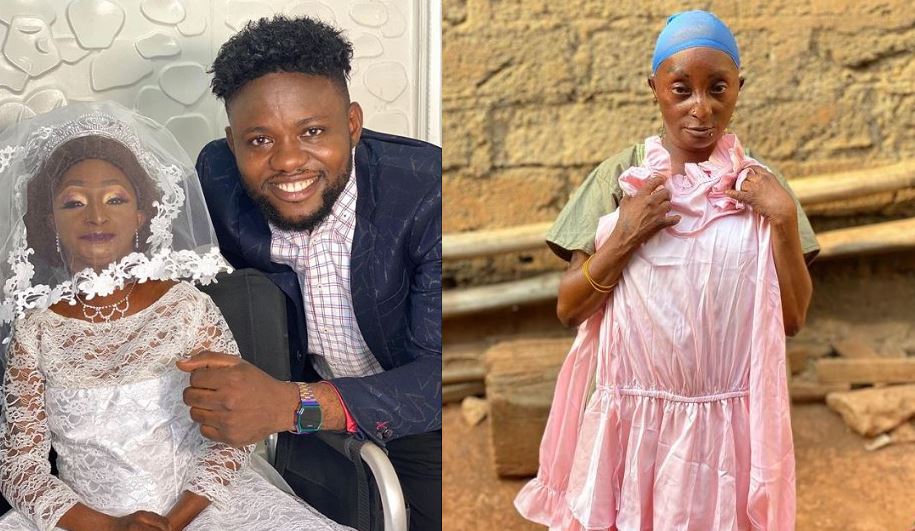 A Popular Nigerian socialite Aunty Ramota known in Ikorodu area of Lagos State has allegedly gotten married to her new found lover.
"Nah so this aunty ramota got married E be tings" A twitter user wrote.
Since 2019, Queen Ramota Adetu has won the heart of Nigerians after she was seen on several comedy videos. The Ikorodu Socialite has also been able to gain 60k Instagram followers since the new found fame.
"Aunty Ramota Best Bride 2021" A twitter user wrote.
The pictures and video which seem like a movie set has definitely got Nigerians talking on Twitter and Facebook.
"Ahhh finally dream come true o… Congrats my people… may this last forever", Actor Adeniyi Johnson commented.
"Why your bride no Dey smile naaa ? Jamiu se kii se pe o fi ogun fe Anty yii ooooooo" Actress Abiodun Adebimpe Akintunde wrote.
"Why our wife leg no touch ground" Another Nigerian wrote.
See more reactions below:
1.
2.
3.
4.
5.
6.