Laura Clery reveals baby girl name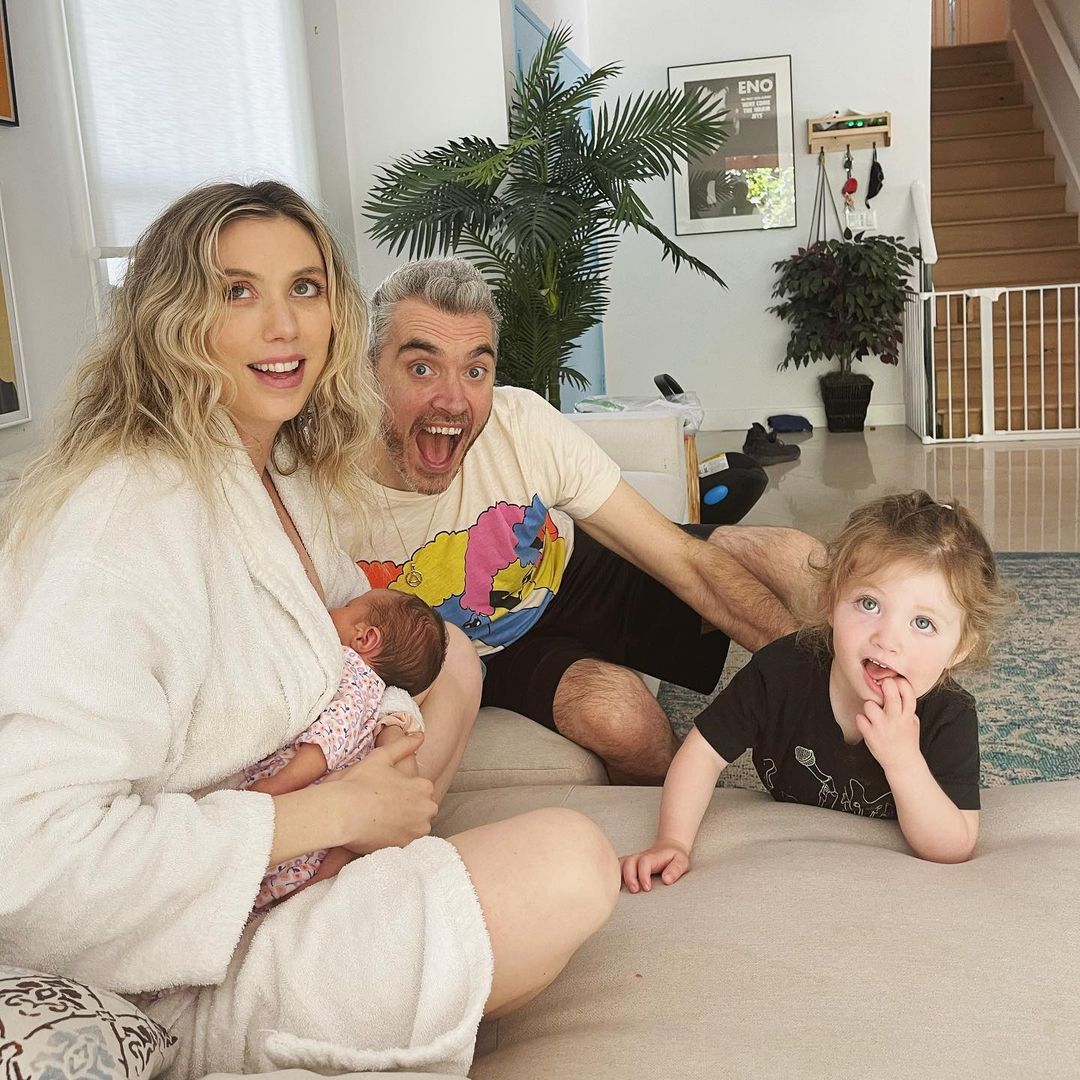 Laura Clery has finally revealed her baby girl's name after she welcomed her second child with her husband Stephen Hilton.
Laura Clery welcomed a baby girl on March 30th. "She's here. Born March 30th at 8:20am. We are so so in love." She wrote.
In a long post, Her husband Stephen called his wife 'a beautiful warrior queen'. "I am so privileged to have witnessed something so life-changing as my wife becoming a beautiful warrior queen before my eyes – something so primal and incredible I know I will never experience something as truly awe-inspiring as this as long as I live l. " He wrote.
He added: "Two days ago I was the same person but I feel changed by what I witnessed – women are the next level up on the evelutionary ladder as far as I'm concerned – they are life givers. I am humbled by you @lauraclery. I love you more than you'll ever know. What an incredible role model to our newborn daughter you are. She will learn from the best."
"Our story is very dramatic and I can't wait to share it with you. I'm still shaking 12 hours later . What a ride! X"
Laura Clery Baby Girl Name
The actress and comedian Laura Clery named her child Penelope Hilton. (Poppy for short)
Laura and Stephen revealed the name of their daughter on Facebook.
"Aww!! What a great name! My newborn, born end of February is Penny! (Another nickname of Penelope 
) my two year old calls her Peppy." A follower wrote.
Another said: "Congratulations there both perfect love the name and that you are feeding them both together"