Meet Aine May, the beautiful girlfriend of Conor Gallagher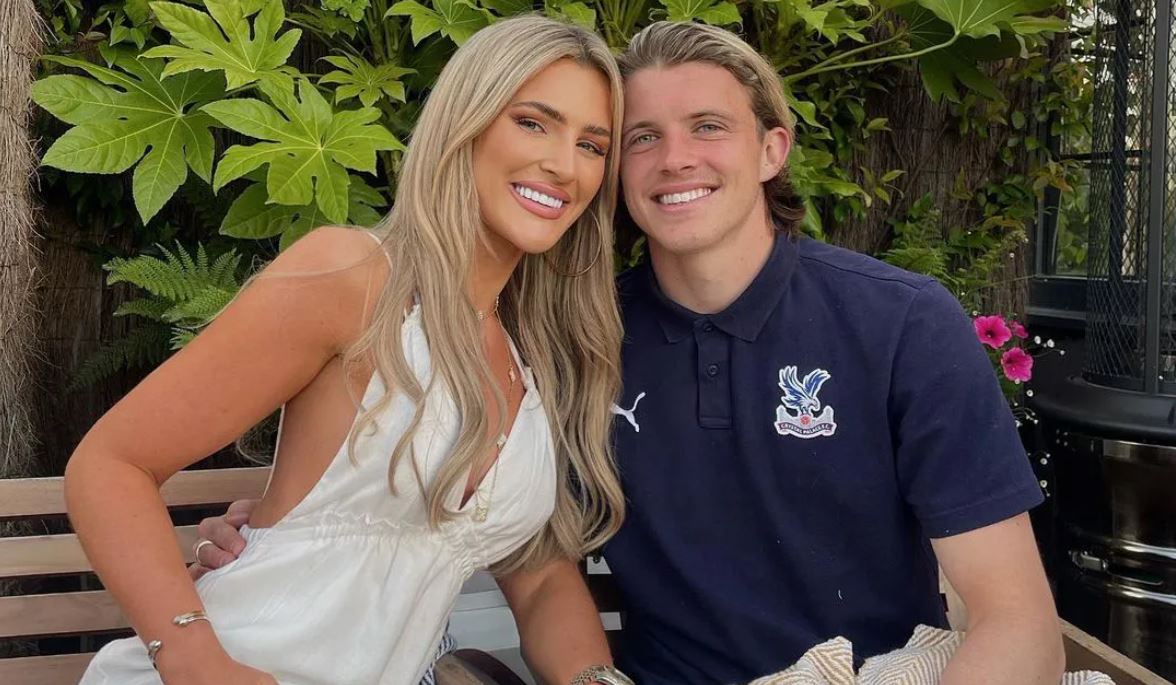 Chelsea star Conor Gallagher is blessed with a beautiful girlfriend, Aine May Kennedy, the pair has been a sensation on the internet lately.
Aine May is a beautiful blonde, a 25-year-old Irish lady who is an Instagram influencer and a model. Despite her fame, Aine May keeps her family private and off the internet.
The only family member suspected of Aine May is a younger sister.
Education and Career
Aine May started her primary education in Dublin Ireland before moving to London for college. The young lady made manifest her intelligence.
The young model is represented by Pulse Model Agency. The beautiful model has worked with many big brands and represents big brands on diverse occasions.
In 2017, Aine May contested in Miss Ireland, she finished 10th in the beauty competition and came out 5th in Beauty Pigeon.
Conor Gallagher's lover boost of 43.8k followers on the gram and is also a travel freak.
Aine May and Conor Gallagher
Aine May and Conor Gallagher have passed to be a near-perfect couple who are always there for each other in the good and bad times.
The couple met in 2018 and since then couldn't bear to be under the accompany of each other.
Aine May is always out to support Gallagher when he plays. After Gallagher got his first goal for Chelsea vs Crystal Palace, Aine was the first to say how proud she is of him. She wrote, "So Proud Of You" on her Instagram story.
Conor Gallagher also supports his super lady by following her to events.