Omotola Jalade & Gistlover: Everything you need to know about alleged affair with Oshiomhole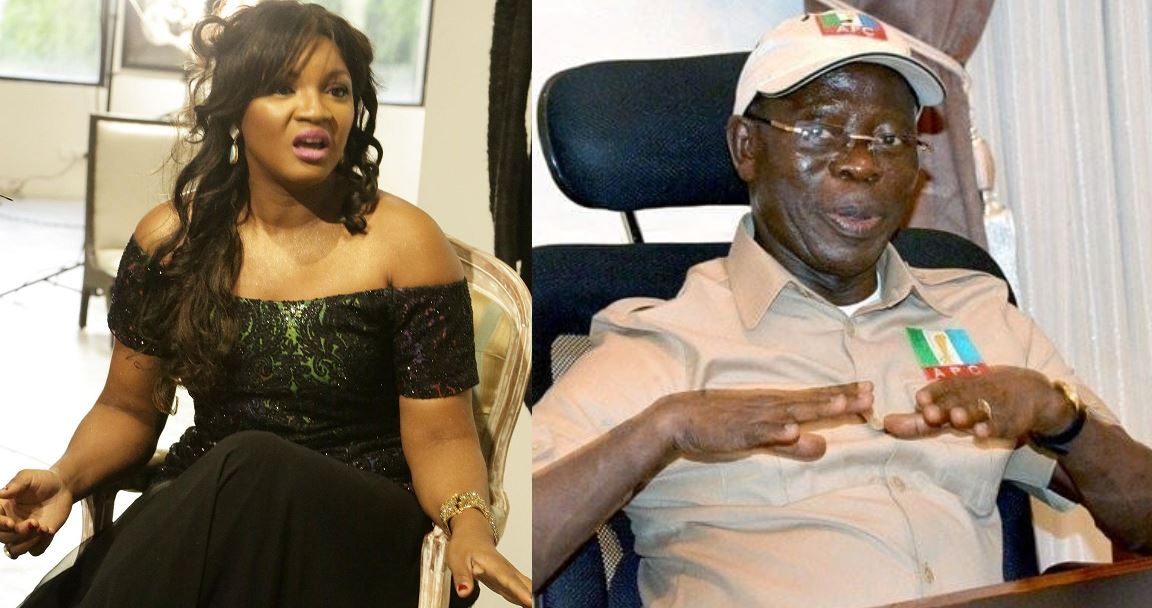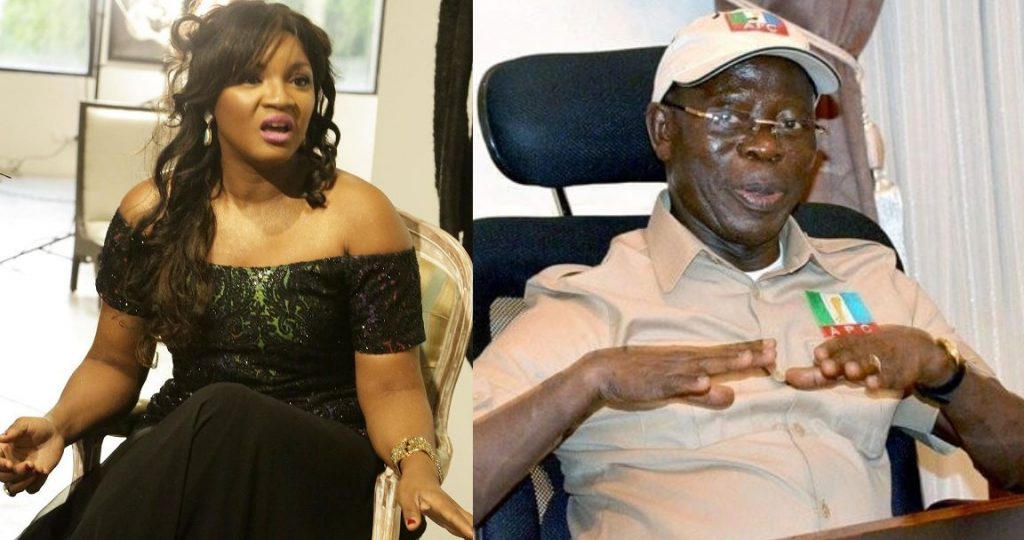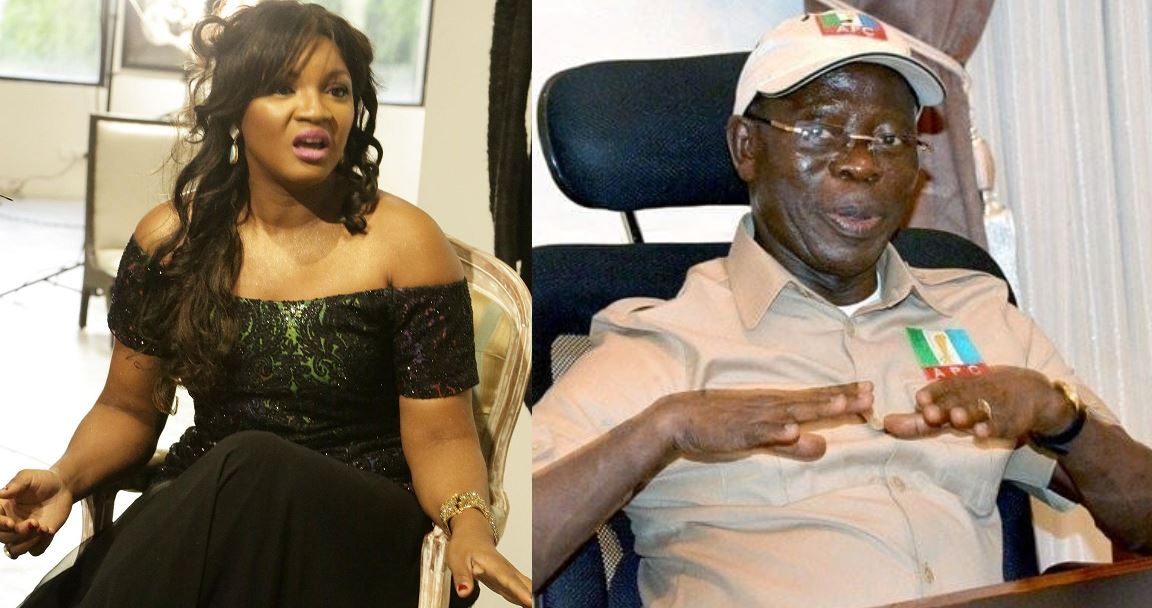 A blogger Gistlover has called out actress Omotola Jalade for her alleged affair with Nigerian Politician Adams Oshiomhole.
"My Dear Omotola we will kindly finish what we started boo,Motivational speaker of life. it's not only Oshiomole Aunty Omotee,Tchidi that made you fight with Genevieve then dey the list(some of the industry people know about this low key) them plenty for the list,who gave you that name Omosexy?Talk am make we hear my darling Omotee🏹🏹🏹even your husband can't deny he doesn't know some of your shit" Gistlover wrote on Instagram.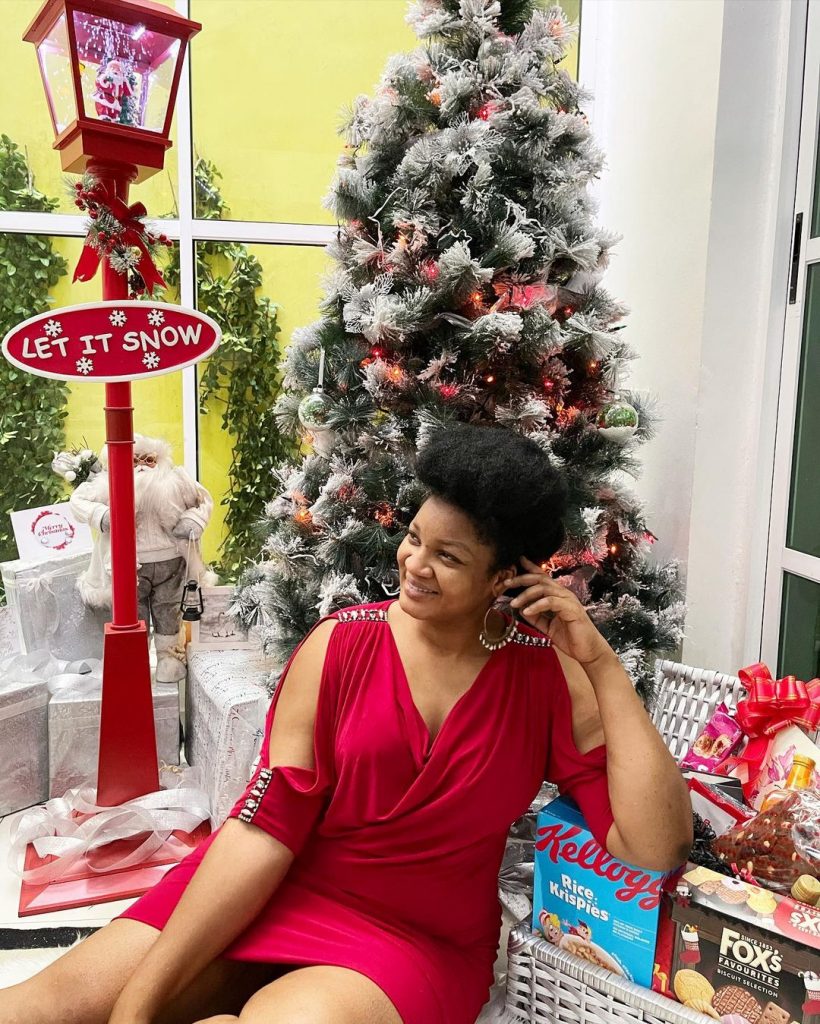 The blogger added: "saint online,something else beneath closed doors,let me compile my list finish,if you can swear say I dey lie well I don't base my journalism on assumptions, if I no see something I no dey write,Naso Ehi deny Oluomo so tey they arrested Kemi Ashefon for lifting the story on my blog see it now,it's everywhere and obvious they are nacking,I pass hear say blog,so take several seats mama Selah"
Few hours after the claims, The Nigerian actress also known as "realomosexy" denied the accusations and told the blogger to backup the "false claims" with prove.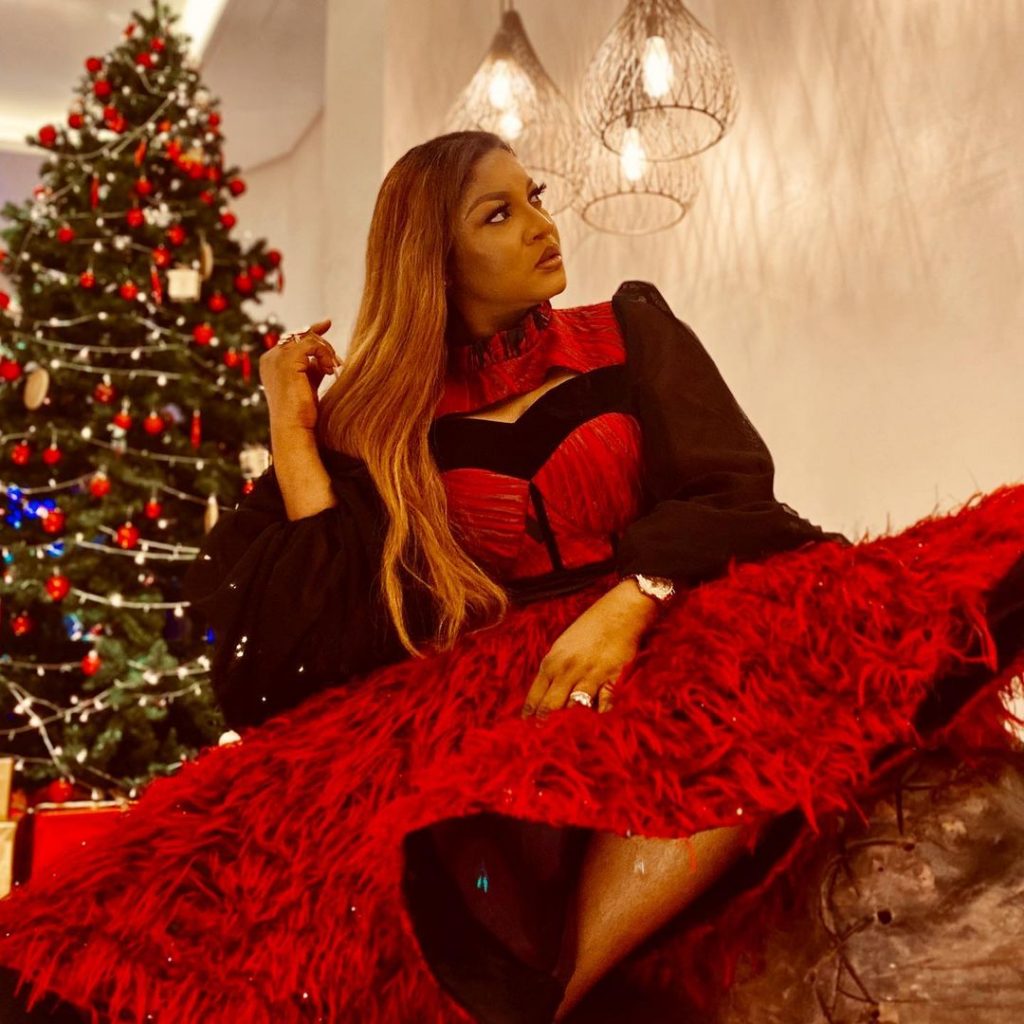 "I ordinarily don't do this but after thinking about it thoroughly and seeking advice I have decided to! So.this Blog ran this story and people started coming to my page. I've always known there are people who are sick and will tell you stories that have Never happened but to publish that on a platform as big as Instagram? You must be held accountable" Omotola wrote.
Omotola also begged her fans to report the "faceless blog which is hiding under anonymity".
"Can everyone who loves me and what I have stood for all these years pls 1. Report this page 2.Report this page 3. Report this page And to those of you who are addicted to cheap gossip. If you're not interested in damaging ppl unnecessarily then demand a proof of this Story! I'm giving this 24hrs! Thanks." She wrote.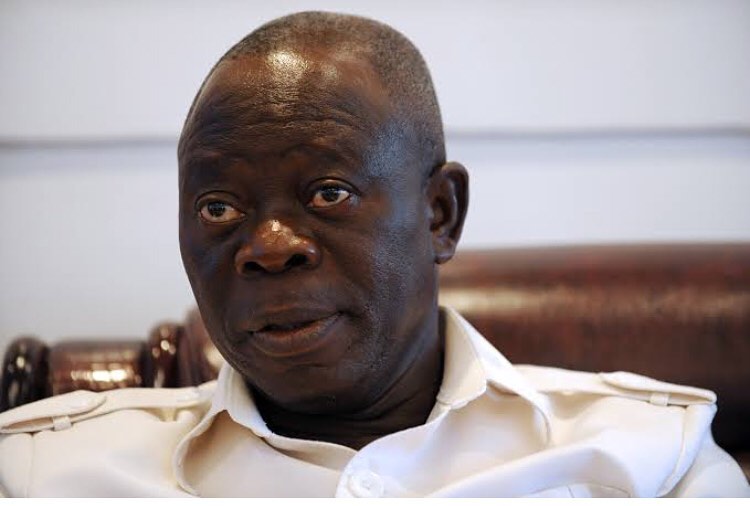 Did Omotola Jalade and Adams Oshiomhole really had a relationship affair? We are yet to find out after the claims by the blogger. We hope for more prove.
Eric Holder: Nipsey Hussle's alleged killer headed for trial in January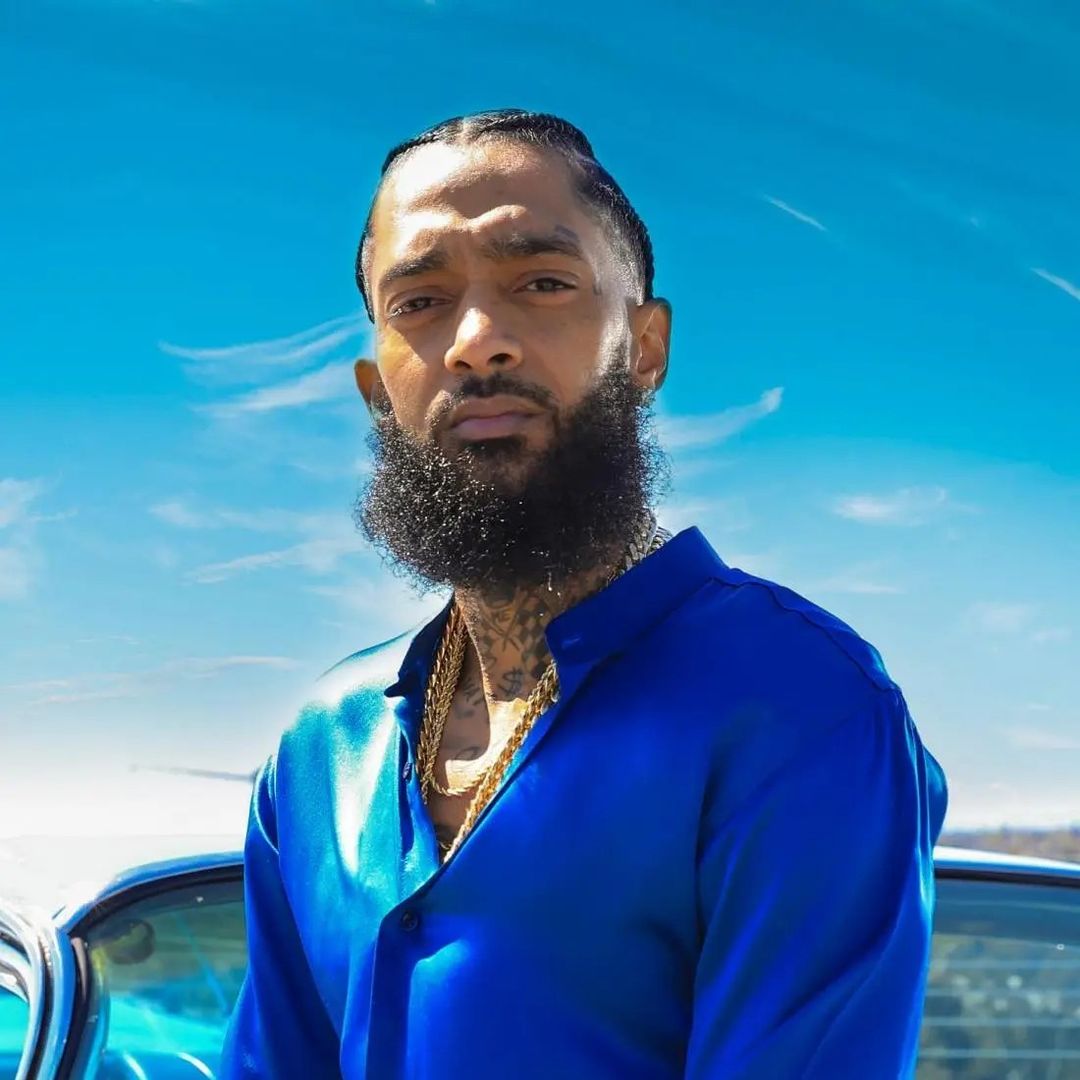 Eric Holder, The man who is accused of killing Nipsey Hussle will reportedly stand trial in January.
Holder has pleaded not guilty to one count of murder, two counts of attempted murder, two counts of assault with a deadly weapon, and one count of felony possession of a firearm in connection with the fatal shooting of the West Coast emcee.
According to Rolling Stone, a Los Angeles County judge has set Eric Holder's trial for Jan. 5 of next year.
Eric allegedly approached the rapper, who was standing in front of his Marathon Clothing Store in March 2019 and confronted him about claims that he was a snitch. The documents read.
Holder left but returned shortly after, shooting Nip multiple times before fleeing the scene. The "Victory Lap" singer died later at a local hospital.
Holder's trial has since seen multiple delays due to COVID-19, the retirement of his previous judge, and the resignation of former lawyer Christopher Darden, who is now being replaced by Deputy Public Defender Jansen.
When Jansen took on Holder as a client, he proclaimed his intention to draw attention to the suspected killer's mental health concerns.
"One of the things affecting him in March 2019 was that his mother had just passed away," Jansen said in June.
He added that Holder was experiencing a mental breakdown of some sort on the day of the killing and was "off his medication" when he brutally murdered Nipsey.
Nipsey Hussle was just 33-years-old at the time of his death.