Onlyfans Star Grace Charis new IG post sparks reactions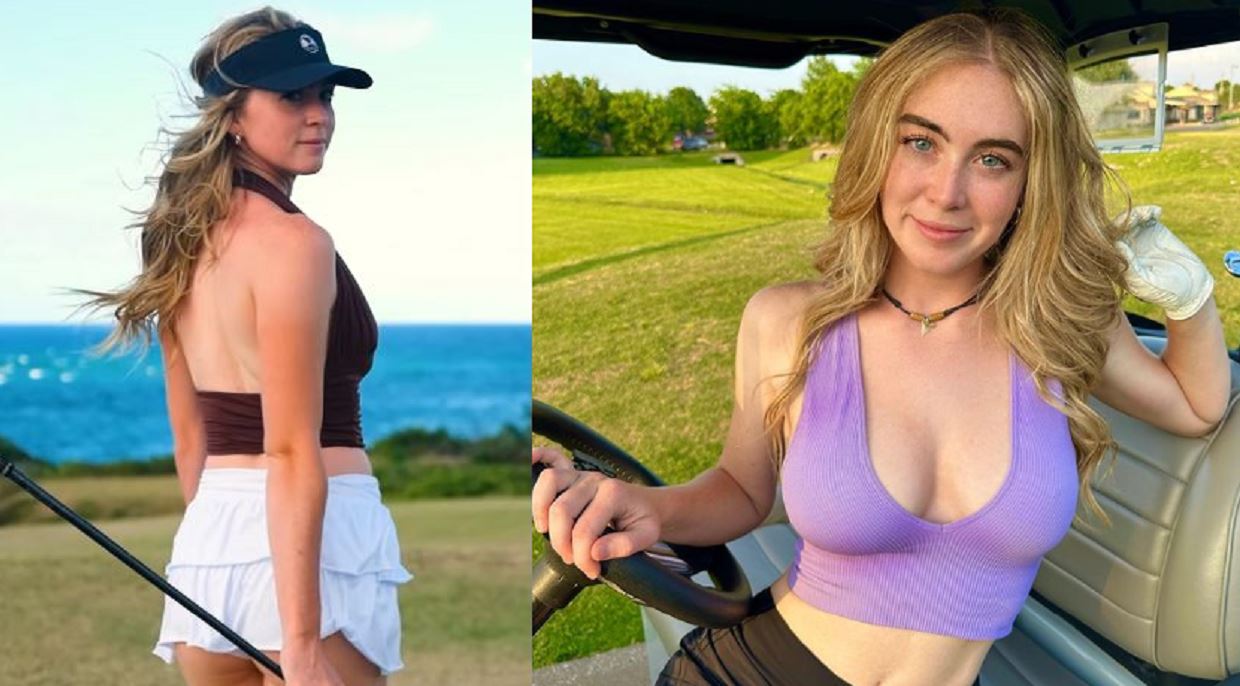 Grace Charis has dropped a new video on Instagram and fans are dropping comments about her dress. Some said she is looking modest for the first time.
"Play a hole with me! … the views are crazy," she told her 1.6 million Instagram followers.
Grace is known for showing off her body in a skimpy bikini or revealing some skin in any dress she wears, fans were surprised to actually see her wear something not too revealing on a golf course.
They reacted.
"She finally wears modest clothes on the course", one wrote.
"This is much more better outfit respectfully dress", another added.
"It's a very nice top you're wearing.. and yes! I DO watch you play golf .." a third said.
Charis has amassed over 1.6 million Instagram followers as a result of her influencer career.
At the same time, despite the fact that she did not begin playing golf until college, she hopes to play professionally one day.
Her mother was the first to introduce her to golf while she was in college.
She told The U.S. Sun: "I actually didn't start playing golf until college.
"It wasn't until my mom encouraged me to give it a try that I even considered playing."