Tiktok: Who is Ling and Lamb? How They Met & Bio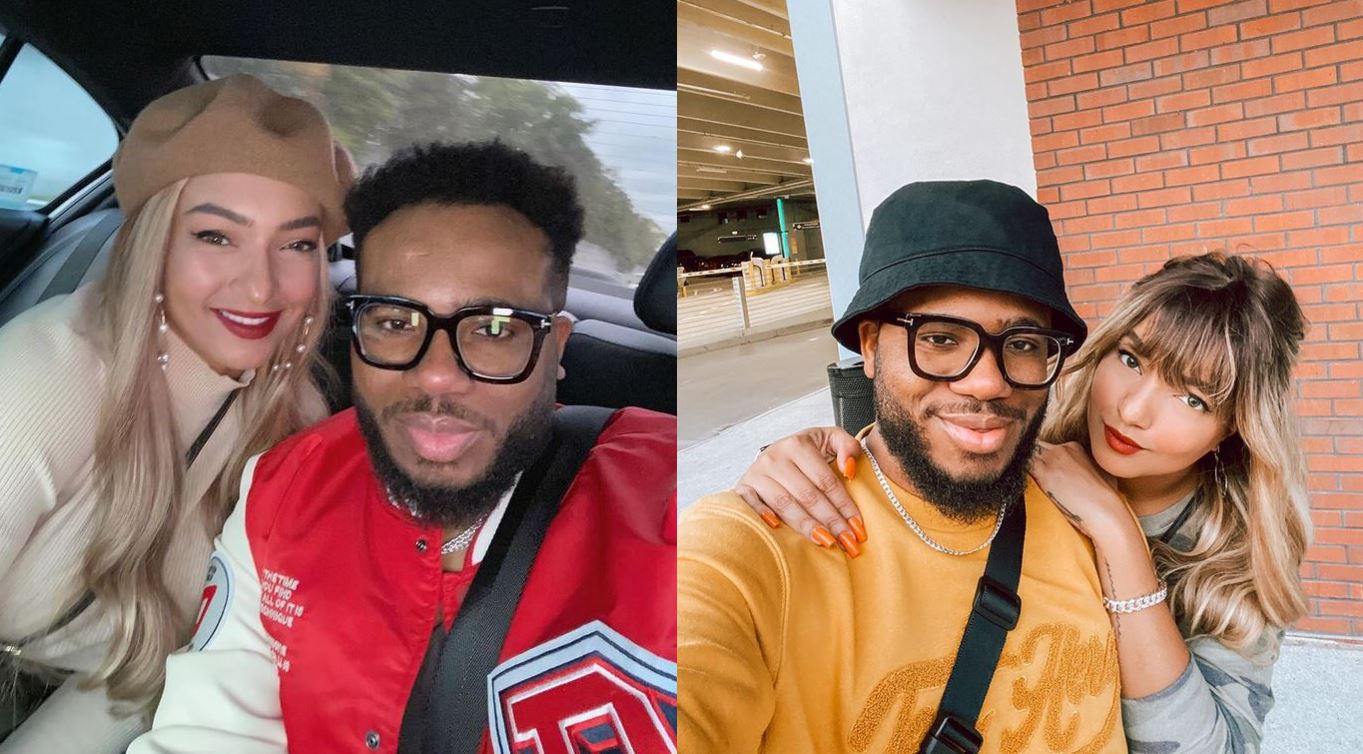 Ling and Lamb (Taccara Holmes Lawanson and Yinka Lamboginny ) are popularly for sharing hilarious and food-related videos on Tiktok and Instagram.
The couple tied the knot in 2019 after their engagement in 2018.
Lamb showing Ling one of his Nigerian recipes from back home became their first popular video. The internet rapidly picked up on the intriguing duo, and their following grew.
Who is Ling (Taccara Holmes Lawanson)
Taccara Holmes Lawanson, known as Ling, was born in Englewood, New Jersey.
Her mother is of White/European, Portuguese, and Jewish ancestry, while her father is of African-American and Native American ancestry.
Jalen, her younger brother, is her only sibling. She grew up in Norwalk, Connecticut, and then relocated to Stamford, Connecticut, where she finished middle school and graduated from Stamford High School.
Taccara was a child actor and model. She had already performed in school and theater productions, as well as small television and film appearances, by the time she was in her late teens.
In New York City, she studied acting and theater at the famed Lee Strasberg Theater and Film Institute as well as Weist Barron Studios.
Ling has been able to amass 46.4k followers on Instagram.
Who is Lamb (Yinka Lamboginny Lawanson)
Yinka Lamboginny Lawanson, Known as Lamb, was born in Lagos, Nigeria.
His mother was Nigerian and his father was of Nigerian and Ghanaian origin. Tunde, Feyi, and Elizabeth are his three siblings.
He went to Media Merit High School in Lagos, where he graduated from elementary and middle school. Yinka was involved in theater plays and musicals throughout his childhood in Lagos.
He founded his organization, S.A.L.T/I Believe in Prison Reform, in his early twenties.
Lamb has 146k followers on Instagram.
How Ling and Lamb Met
Ling and Lamb met on the set of Yinka's "Give Me Love" music video in 2018.
In the music video, Taccara portrays Yinka's love interest. They became fast friends and married in a modest, private ceremony at her parents' house in Norwalk, CT on January 4, 2019.
In September 2020, Ling and Lamb released their "American Wifey and Nigerian Hubby" content. The couple has a Youtube page of 509K subscribers, an Instagram page of 283k followers, and 2.4 Million Followers on Tiktok.