Who is David Dobrik dating in 2022? Tana Mongeau or Madison Beer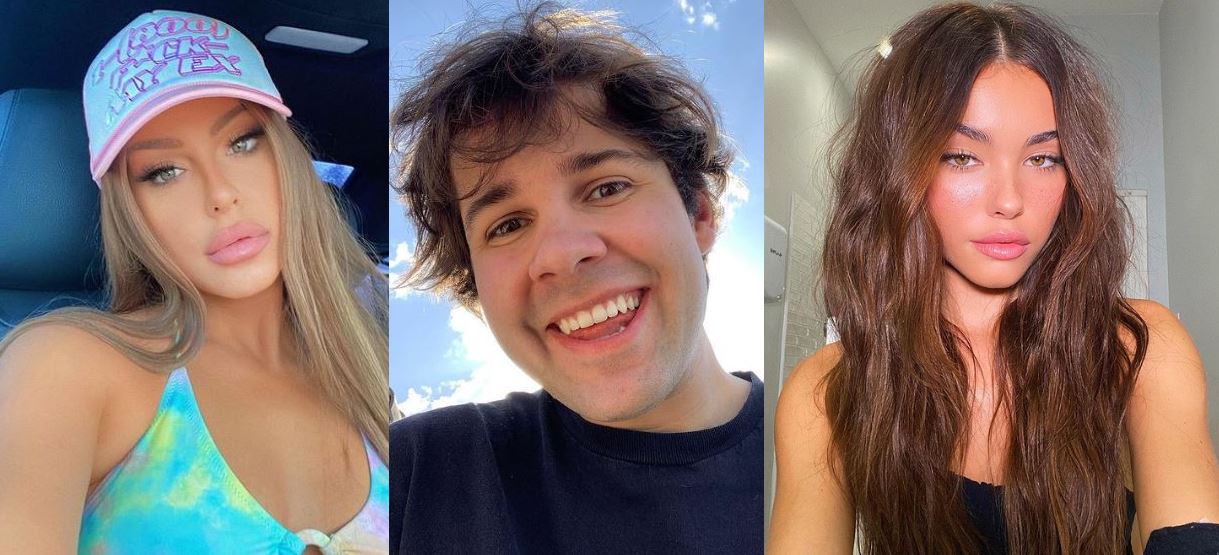 Fans are wondering who David Dobrik is dating in 2022 — Rumors said the Slovak YouTuber is dating Tana Mongeau while some speculated it's Madison Beer.
American singer Madison Beer and David Dobrik have been rumored to be in a relationship for a long time but it wasn't the case — They were just friends.
How did David Dobrik meet Madison Beer?
During the podcast, David opened up on how he met Madison Beer.
The Youtuber said he met Madison after he tweeted at her in 2015 saying "I love you, you are beautiful" — David said he was surprised when the 21-years-old singer liked and followed him back on Twitter.
"I have no near collection of this… because it was not that I was liking and following back a bunch of people," Madison said. "It's so weird".
Are David Dobrik and Madison Beer Dating?
David Dobrik and Madison are not dating, they are just friends. "We never dated, that's it. That's the only story." – Madison said during the podcast.
"I have always been like down…. I Never rejected you, We just never dated" David Dobrik said. " I think we are good friends".
Are David Dobrik and Tana Mongeau Dating?
It seems David Dobrik and Tana Mongeau are dating after Tana reportedly announced her relationship with the Youtuber in February. Exclusivehollywood said.
The American model said the dating rumors with David Dobrik are true while she also explained how she had tried to keep it lowkey, pretending she was "single" during Valentine's.
Tana also spoke about how David sent her cookies shaped like his face on Valentine. She then stated that they both "look so good together" and that this was the "best Valentine's ever".
 "But David is my Valentine's. He was my Valentine. My baby sent me cookies of his face and we just look so good together. So thank you. You guys found out. The secret's out. But love you, baby. Best Valentine's ever." She said.
In another IG post, Tana apologized to David for "exposing" their relationship. "@daviddobrik I Luv u baby sry for exposing us."
SO ITS SEEMS THE RUMOURS ARE TRUE…… we will keep you updated on any latest celeb gist.