"Yoongi Hologram" trends on Twitter, See video and why
Min Yoon-gi, better known by his stage names Suga and Agust D performs live in Hologram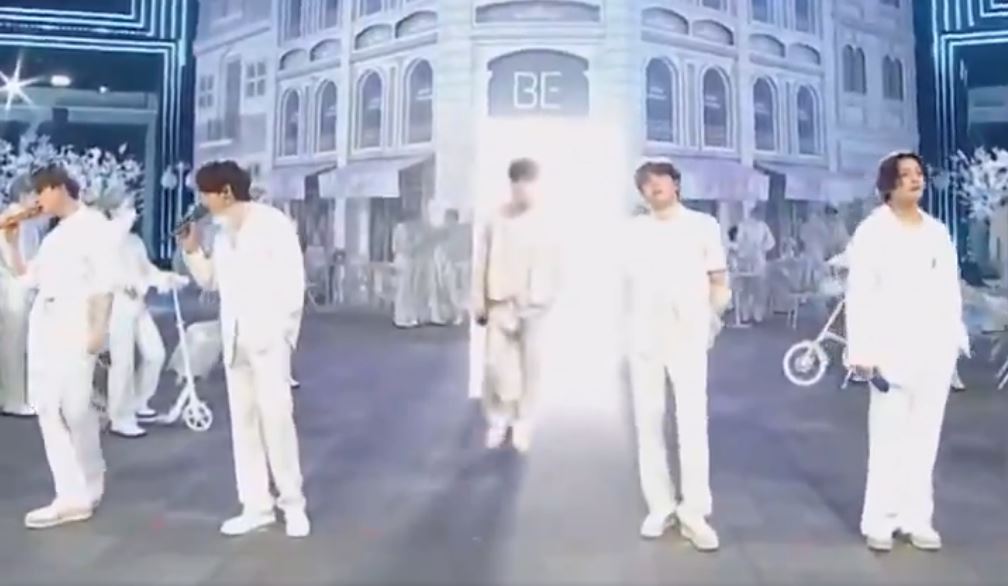 "Yoongi Hologram" is currently trending on Twitter and we know the reason why.
"BTS IS 7. The Yoongi hologram stole my heart. Congrats on everything BTS! You deserve it and your Army loves all seven of you sooo much!" A twitter user wrote.
We could recall, three weeks ago, #GetWellSoonYoongi was trending on social media after Yoongi went through a shoulder operation on November 3rd — He hurt his shoulder in a bike accident.
"As many fans know, SUGA has long suffered from shoulder-related health issues. Suga's shoulder issues began when he was injured in an accident that occurred in 2012 before his debut, and he was diagnosed with a dislocated shoulder in 2013." Big Hit Entertainment spoke on the surgery.
They added: "Shoulder pains continued until he was further diagnosed in 2019 with 'posterior labral tear of his left shoulder', which means that the cartilage around his left shoulder joint has been torn. Since then, he has continued to receive various treatment to prevent his injury from affecting his activities".
"YOONGI HOLOGRAM" is trending on Twitter after BTS brought out a hologram of Yoongi to perform his verse in Life Goes On at the Mnet Asian Music Awards which showed up during the performance.
See reactions below: