Youtuber Kayla Nicole Jones baby boy 'Messiah' is cute (birth video)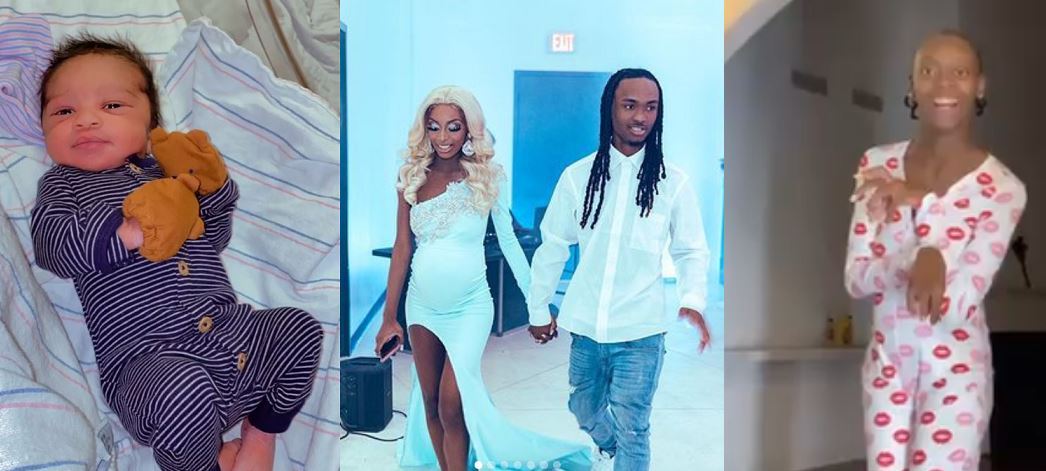 Youtube star Kayla Nicole Jones has welcomed a baby boy named Messiah Kaylon Ni'Colby.
With over 2 million views on Youtube, Kayla shared the Labor and Delivery video of his son. "Thanks for the massive support and love ! It will always be reciprocated as much as possible! You guys were amazing to me during this pregnancy" She wrote.
Kayla Nicole Jones welcomed her son Messiah Kaylon Ni'Colby on Monday, February 1 2020 at 5:01.
Nicole Tv (aka Kayla Nicole Jones) is 19-years-old and was born in Alabama, US. She's famous as a YouTuber.
"This girl is really fun… And she is making labour seem too easy, almost felt lik crying wen she screamed. Congrats Nichole" A lady wrote.
"Those screams just made me not ever want to have a baby. But seeing him on her chest may have changed my mind" Another lady said.
Watch kayla nicole jones birth video above.