Zoe Laverne is pregnant, Is 13-year-old Connor the father? Twitter Reacts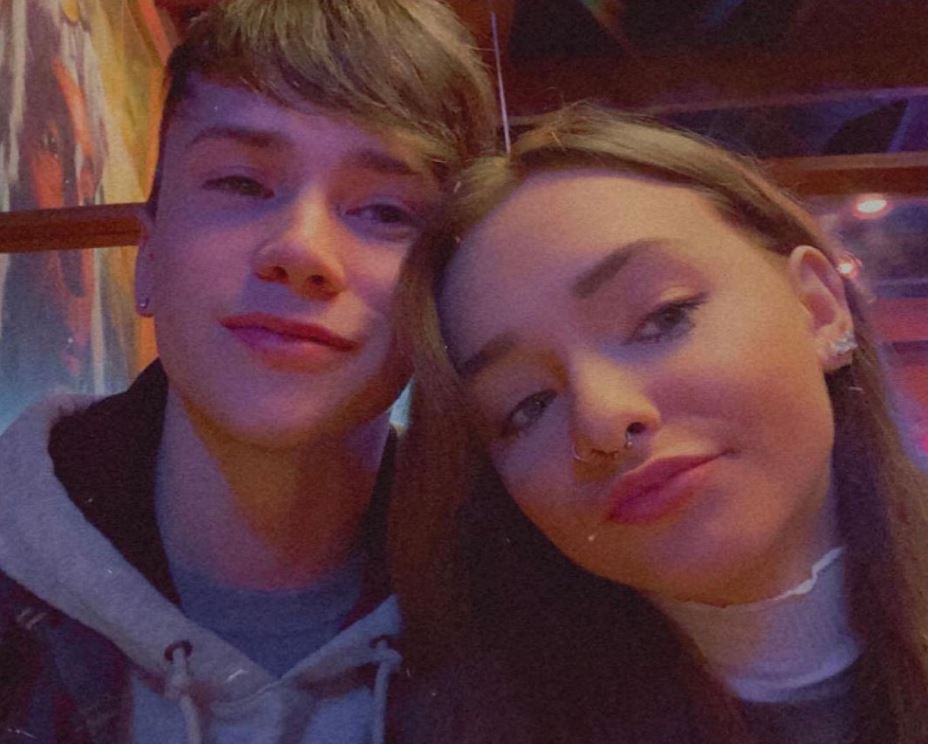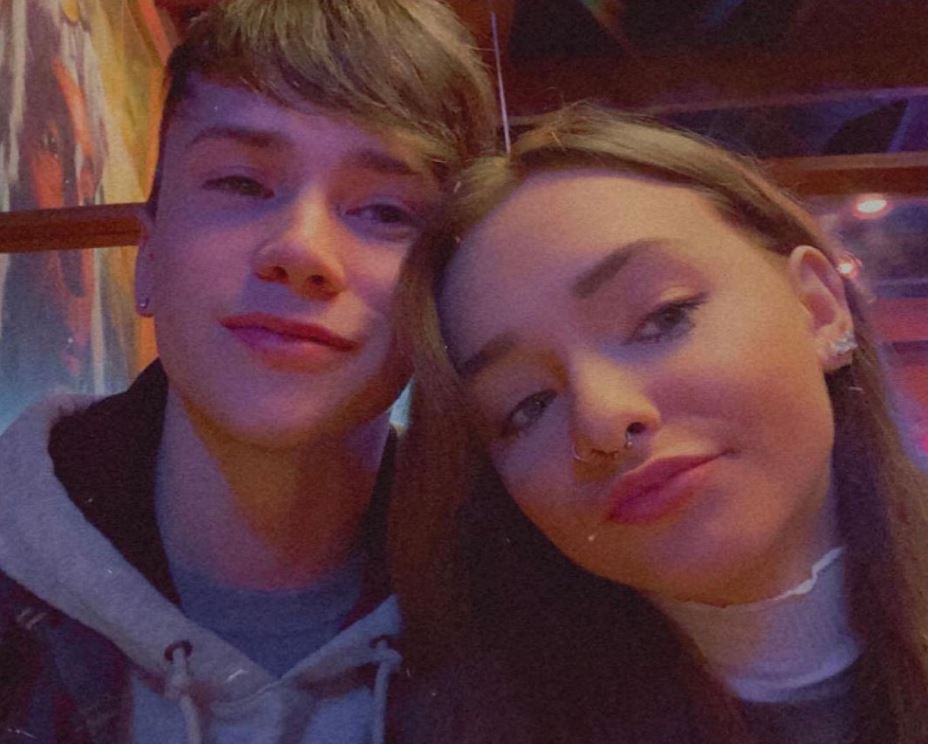 Tiktok star Zoe Laverne is pregnant but Twitter thinks 13-year-old Connor Joyce is the father.
19-year-old Zoe went on Instagram to announce she was pregnant with her first child, while she also shared a photo of her baby daddy. "you are going to be such a great daddy!! I love you so much" She wrote.
She added: "thank you for changing my life so much and making me the happiest girl on earth."
Zoe has a fanbase of 17.6 million TikTok fans and 2.8 million Instagram followers.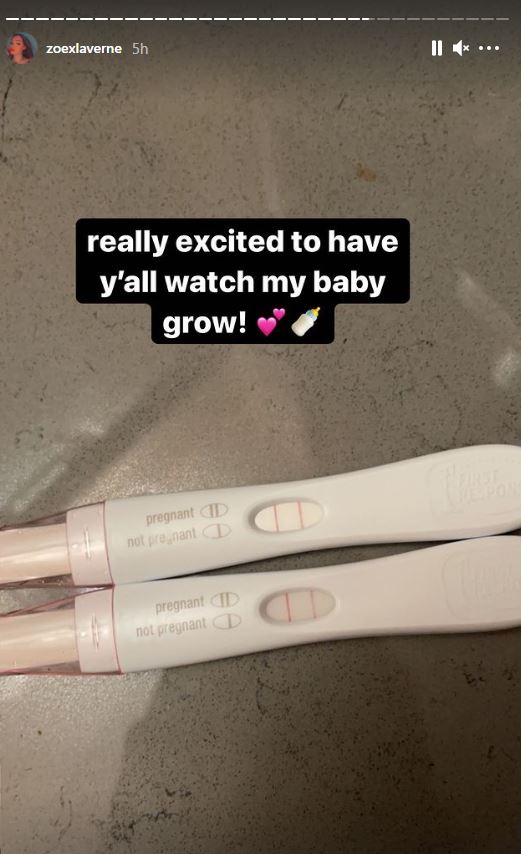 Zoe Laverne Baby Father
The TikTok star baby father is Dawson Brady also known as Dawson Day.
While reacting to the rumor Zoe Laverne said Dawson Day is the father of her baby and not 13-year-old Connor. "This is the father of my child. Stop saying otherwise," she said, "How would that even make any kind of sense? Connor is 13. Nothing else happened besides a kiss."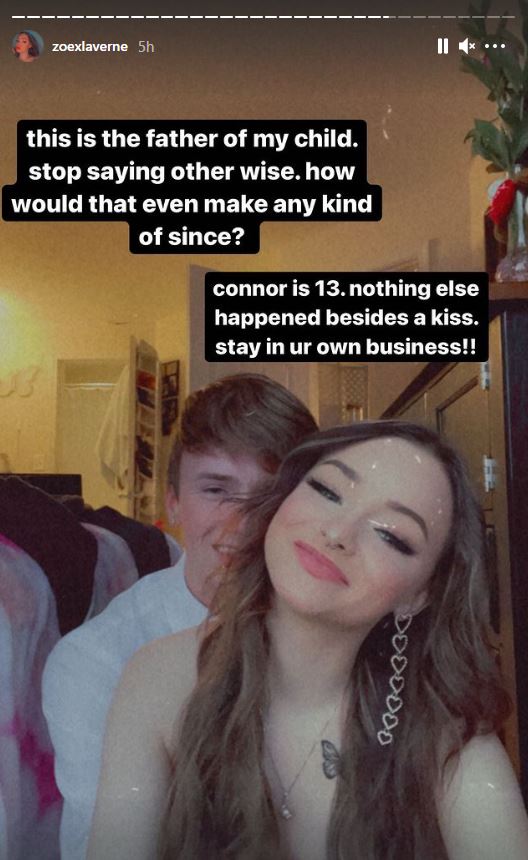 She added: "The amount of people that have the guts to talk sh*t about an unborn child is so upsetting and heartbreaking. Really shows the generation we are in.. and how a lot of you weren't raised very right!!"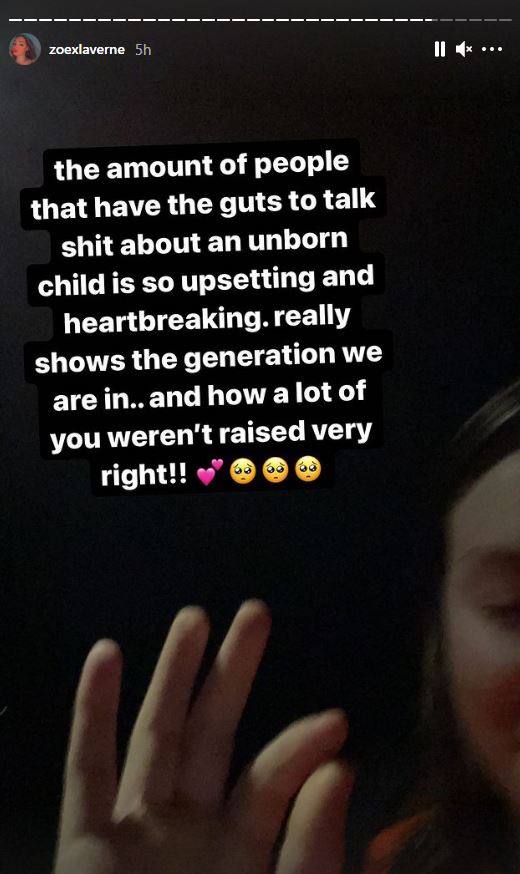 Following the rumors that the pregnancy is fake, Zoe shared a video of the pregnancy test tube to confirm she is really pregnant. "They're very much real." She wrote.
"If y'all want me to piss on another one while live lmk since ur so interested".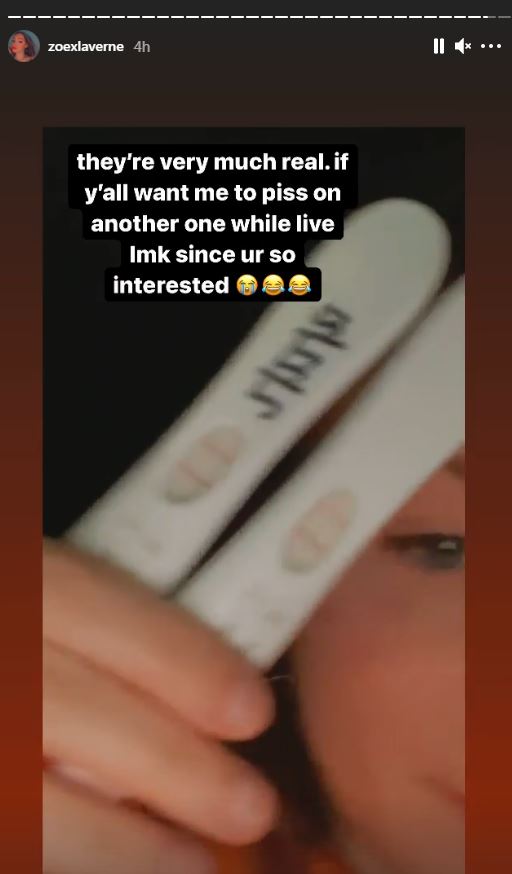 Zoe Laverne and Connor Kissing
Last year November, 19-year-old TikTok star Zoe LaVerne was dragged after she kissed a 13-year-old fan named Connor Joyce on TikTok.
After the video of her kissing a 13-year-old got leaked on social media, LaVerne said she would check herself "into a hospital". She however apologized for kissing and for "catching feelings" for the 13-year-old who has over 400,000 followers on TikTok.
She also denied that she raped Connor or that she was grooming him — Zoe Laverne also said she was never in a relationship with Connor.
Twitter Reactions on Zoe Laverne Pregnancy
Twitter users are reacting to Zoe's pregnancy news as the Tiktok star becomes a trending topic.
"You know it's bad when Zoe Laverne has to clarify that the 13-year-old didn't get her pregnant." A lady wrote.
Another Twitter user said. "so you're telling me that zoe laverne who groomed a child! Is now pregnant".
Zoe Laverne baby daddy, Dawson Brady while speaking on TikTok star and Connor relationship, he said zoe and the 13-year-old didn't do anything to have a baby. "Well… we're expecting! we couldn't be happier. & for the idiots talking shit I am the father. Zoe and Connor didn't do anything to have a baby. That's impossible."
He added: "And if you have nothing nice to say, don't say anything at all. That's disgusting and a real low blow to talk shit ab an unborn child. It's sickening. Please send positive vibes only!""
Eric Holder: Nipsey Hussle's alleged killer headed for trial in January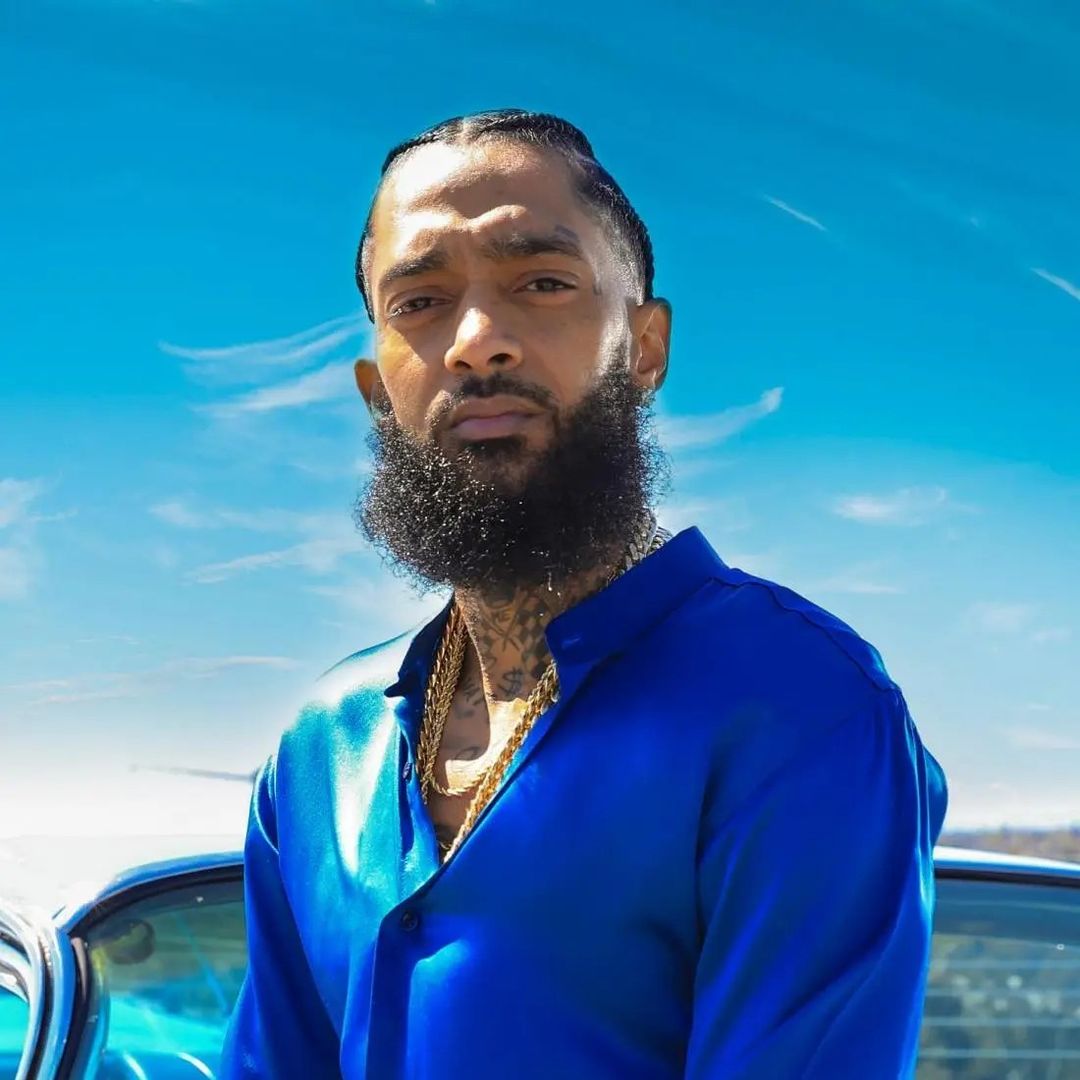 Eric Holder, The man who is accused of killing Nipsey Hussle will reportedly stand trial in January.
Holder has pleaded not guilty to one count of murder, two counts of attempted murder, two counts of assault with a deadly weapon, and one count of felony possession of a firearm in connection with the fatal shooting of the West Coast emcee.
According to Rolling Stone, a Los Angeles County judge has set Eric Holder's trial for Jan. 5 of next year.
Eric allegedly approached the rapper, who was standing in front of his Marathon Clothing Store in March 2019 and confronted him about claims that he was a snitch. The documents read.
Holder left but returned shortly after, shooting Nip multiple times before fleeing the scene. The "Victory Lap" singer died later at a local hospital.
Holder's trial has since seen multiple delays due to COVID-19, the retirement of his previous judge, and the resignation of former lawyer Christopher Darden, who is now being replaced by Deputy Public Defender Jansen.
When Jansen took on Holder as a client, he proclaimed his intention to draw attention to the suspected killer's mental health concerns.
"One of the things affecting him in March 2019 was that his mother had just passed away," Jansen said in June.
He added that Holder was experiencing a mental breakdown of some sort on the day of the killing and was "off his medication" when he brutally murdered Nipsey.
Nipsey Hussle was just 33-years-old at the time of his death.