'QAnon shaman' Jacob Chansley sentenced 41 months in prison for storming US Capitol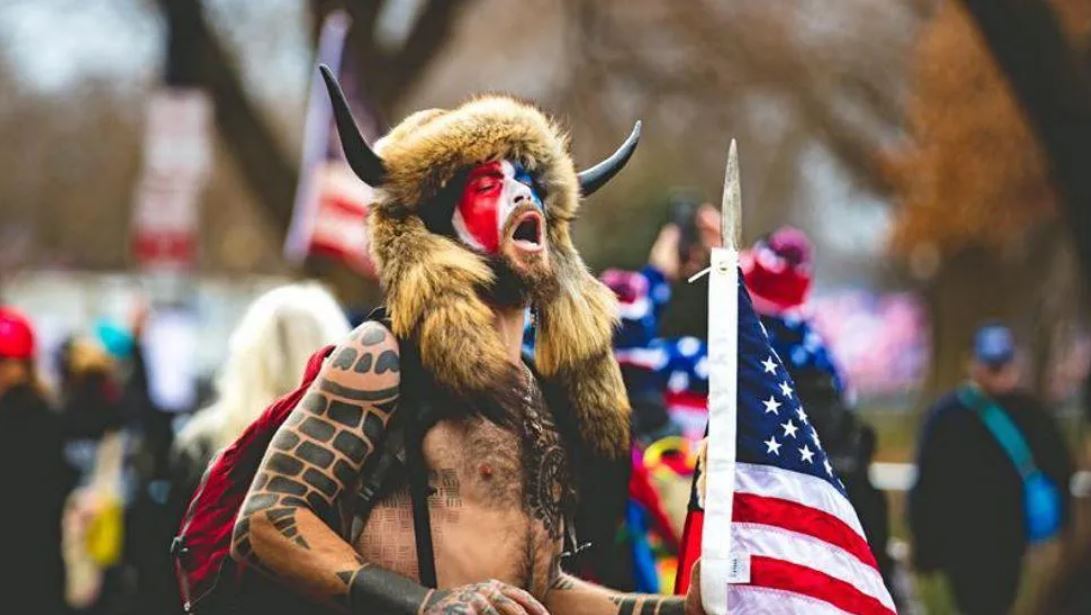 For his role in the Jan. 6 insurgency, Jacob Chansley, dubbed the "QAnon shaman," was sentenced to more than three years in federal prison.
Chansley, 34, raced into the US Capitol wearing a fur helmet with horns and wielding a spear to protest Donald Trump's election loss, and Judge Royce Lamberth imposed the 41-month jail sentence suggested by prosecutors, according to HuffPost.
"If the defendant had been peaceful on that day, your honor, we would not be here," said assistant U.S. Attorney Kimberly Paschall.
Chansley's lawyer pleaded for leniency, noting his client's mental health difficulties, but prosecutors noted that he wrote a threatening note for then-vice president Mike Pence, attempting to prevent him from certifying President Joe Biden's election victory.\
In September, the Arizona man pled guilty to one felony count of obstructing an official procedure.