Zac Stacy Arrested? Former NFL RB Abuse Ex-Girlfriend Kristin Evans in Trending video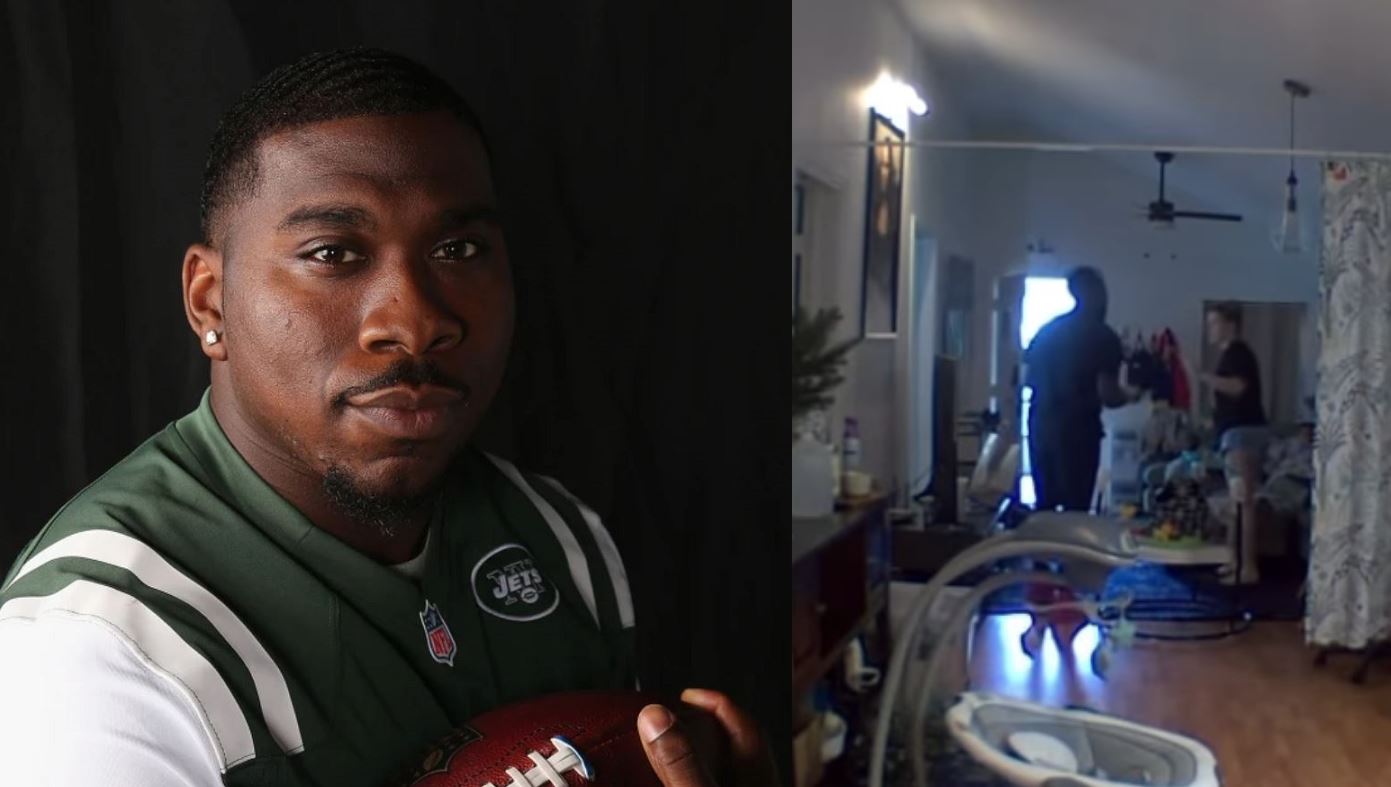 Former NFL running back Zac Stacy has been named as the man who was caught on camera severely abusing the mother of his small child, Ex-Girlfriend Kristin Evans.
According to footage posted on social media by Kristin Evans, the huge 30-year-old athlete allegedly erupted into a frenzy at her Florida house at 2 p.m. Saturday. He can be seen repeatedly beating her in the head, dragging her across the living room, and hurling her onto a television.
"He will not stop. He will kill me and he will feel justified in his actions," she wrote in the order obtained by the Daily Mail.
According to the outlet, Evans alleges Stacy has been abusing her since she became pregnant with his child last year, with the scary attacks growing.
NFL players reacted with dismay on Thursday, with NFL standout Davante Adams asking for his arrest.
Has Zac Stacy Been Arrested?
Police are looking for former Jets running back Zac Stacy, who is accused of severely beating his ex-girlfriend.
According to the Daily Mail, a warrant for Stacy's arrest has been issued by Florida detectives, but the ex-NFL player is on the run, likely in the Nashville, Tennessee, area.
Stacy had fled to the Nashville area, Evans stated on social media after police in her hometown of Oakland, Fla. took four days to issue an arrest warrant for him.
The Oakland PD officers that came to my house didn't seem to think this was a bad enough incident to make an immediate arrest or to file for an immediate warrant. It took four days of me calling people and an Orange County officer speaking on my behalf," she said.
"He punched me several times in the head! I begged him to stop because the baby was on the couch just a few feet from where he punched me," Evans added.
"As I laid on the floor he began to yell at me, telling me I'm destructive. He then picked me up off the floor and off my feet and body-slammed me into our son's bouncy seat," she said. "I fear for my life and my children's lives."
Evans claims she filed a police report after Stacy reportedly smacked her while she was holding their son in October.
Zac Stacy Instagram Handle is @kris___evans.