Fans praise "General Izzi" Wesley Snipes role in coming to America 2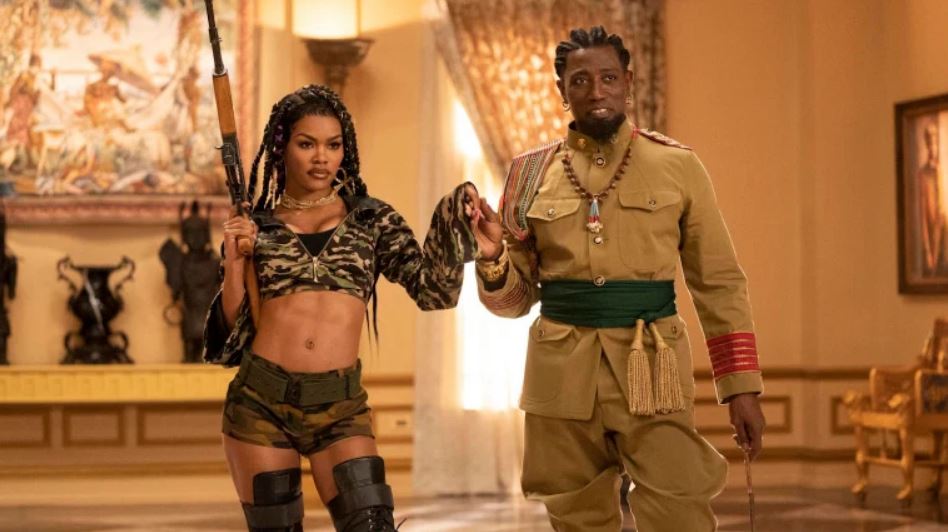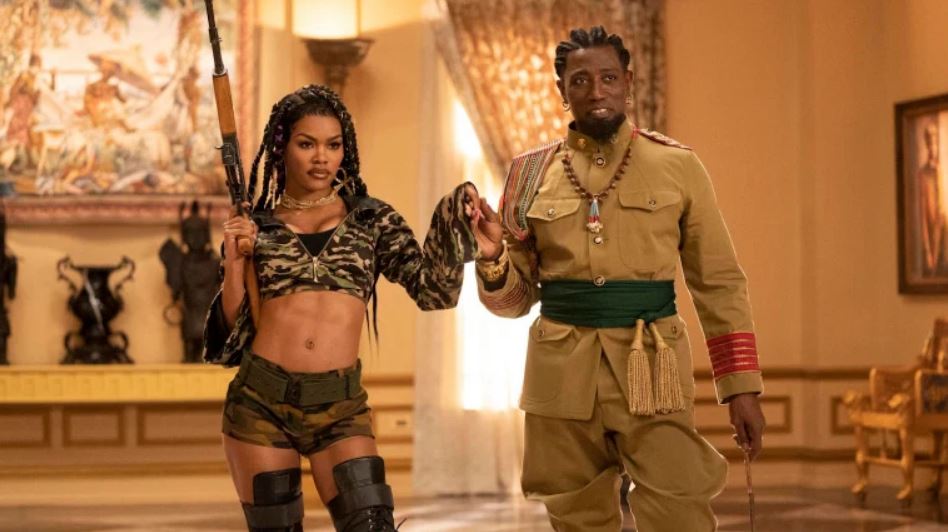 General Izzi, Actor Wesley Snipes receives praise from fans for his performance in Coming 2 America.
"The movie's a 10/10. Wesley Snipes killed his role as General Izzi." A fan wrote.
Another wrote: "Coming 2 America was good but I think if you weren't a fan of the original you won't really appreciate the sequel. It was like a big ass reunion with a few new characters sprinkled in and I enjoyed every bit of it and Wesley Snipes character made me giggle every time he walked in"
Twitter reactions
"Wesley Snipes has the best ZAMUNDA accent! #Coming2America"
"Wesley snipes kinda steals the show along with Leslie Jones, I'm glad they brought almost everyone back from the original #Coming2America was a homage to the original"
"Just watched "Coming 2 America" and it was worth the wait. Entertaining, Wesley Snipes knocked it out of the field, so many amazing actors from the original Very fun!"
"Just finished coming to America 2 & Wesley Snipes was totally the star of the movie for me. Man made me laugh so hard, all his scenes were bomb AF! They didnt make the sequel about Eddy Murphy(which is good), if you've seen part 1 you'd figure the sequel didnt really match up"
You Season 3 Trailer & Song
Netflix has released the official trailer of "You" season 3 and fans are loving it. Let gets into detail about the trailer song.
MOvie Premise:
"In the third season, Joe and Love are married and raising their newborn son, Henry, in the Californian suburb of Madre Linda.
As their relationship dynamic takes a new turn, Joe continues to repeat the cycle of obsession with a burgeoning interest in Natalie, the next door neighbor.
This time, Love will flip the script to ensure that her dream of having the perfect family will not be torn away so easily by Joe's compulsive actions."
You Season 3 Trailer Song
The song used in the trailer is titled 'Hit Me Baby One More Time' (Epic Trailer Version) by J2 featuring Blu Holliday.
The song was released in 2017.