IP Man 4: Donnie Yen vs Scott Adkins Fight Explained
Let's take a look at Donnie Yen vs Scott Adkins Fight in IP Man 4 Finale.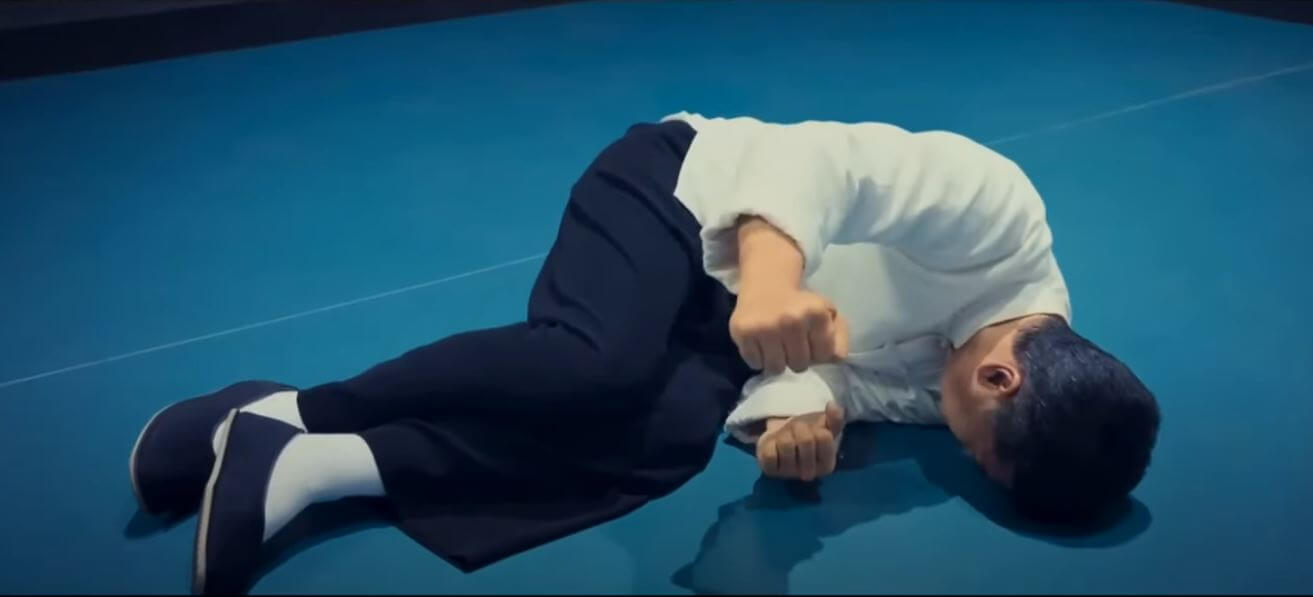 The Finale of IP Man 4 is definitely the best way to end a movie after subsequent series. Donnie Yen vs Scott Adkins's fight is also a section that one can't forget easily. Let's get into the detail of the fight.
Ip Man 4: The Finale which was released in 2019 was the fourth and final film in the IP Man movie series. The movie was based on the life of the Wing Chun grandmaster, featuring Donnie Yen. It was directed by Wilson Yip and produced by Raymond Wong.
On December 20, 2019, Ip Man 4: The Finale was released.
IP Man 4 Movie Summary
Ip Man's son, Ip Ching, was expelled from school after fighting back against a bully and being expelled as a result. Bruce Lee, one of his students, upset the local martial arts scene in San Francisco by founding a Wing Chun school and authoring an English-language martial arts book.
The Movie ended in Wan ( real name Wu Yue – Chairman of the Chinese Benevolent Association (CBA) and Master of Tai Chi ) and IP Man fighting against Geddes ( real name Scott Adkins – US Marines Corps gunnery sergeant and Karate expert) at the Marines' camp.
Wan was able to block Geddes' punches at first, but he is finally overwhelmed and badly hurt. Hartman subsequently brings Ip Man into the Marines' camp, where he eventually beats Geddes after a lengthy and vicious struggle.
According to the final onscreen caption, Ip died of cancer in 1972, at the age of 79. In the epilogue, Lee pays his respects to Ip at his burial, while the additional text indicates that the Marines formally adopted Chinese martial arts into their training in 2001.
Donnie Yen vs Scott Adkins Fight
During the planning of the movie, Donnie Yen made a special request for Scott Adkins to be his opponent. "I believe Donnie Yen asked for me," Adkins said, Showbiz Cheat Sheet reported. "He said to the production, 'Get Scott Adkins for this role.' So they did and I was happy to oblige. It means a lot to me that he specifically asked for me."
"m a huge fan of Donnie Yen, always have been, for a long, long time," Adkins said added. "He's one of the best to ever do it. Actually, he was the last person on the bucket list, the wish list of people to work with so being able to do that was perfect really. I've worked with everyone else and he specifically asked for me. I'm a big fan of the franchise so I was very, very happy to oblige."
Adkins stated that they spent seven days filming the last battle of Ip Man 4: The Finale. The reason it took so long was that they didn't merely practice and execute the choreography. They fully remodeled it.
Will, there be IP Man 5?
There is a new series titled "Ip Man: Kung Fu Master"
The new part which was released in 2019, talked about Ip's early days during the Communist Revolution of 1949. On December 23, 2019, the film was released digitally exclusively on Youku in China. Watch the trailer below:
There have been several reactions on social media following the release of the new series. "This looks pretty good, but I still feel like they are milking this "IP MAN" stuff WAY too much. It's confusing because these films don't have anything to do with each other. I would rather see a continuation where you get to see a Bruce Lee adventure, so long as they cast the role correctly." One wrote.
Another said: "Looks more like the anime version of Ip Man". A man wrote: "To put it chronologically, this is the story before Yen's Ip Man, which is why he's pretty much younger. The Final Fight takes the story after Ip Man 3, and sticks to the more realistic parts of the story." Another said: "Bruh, after ip man 4, we really didn't need another movie."
The 'Ip Man: Kung Fu Master' is not available on Netflix.