Gangs Of Lagos Review and Cast
Check out Gangs Of Lagos review and cast.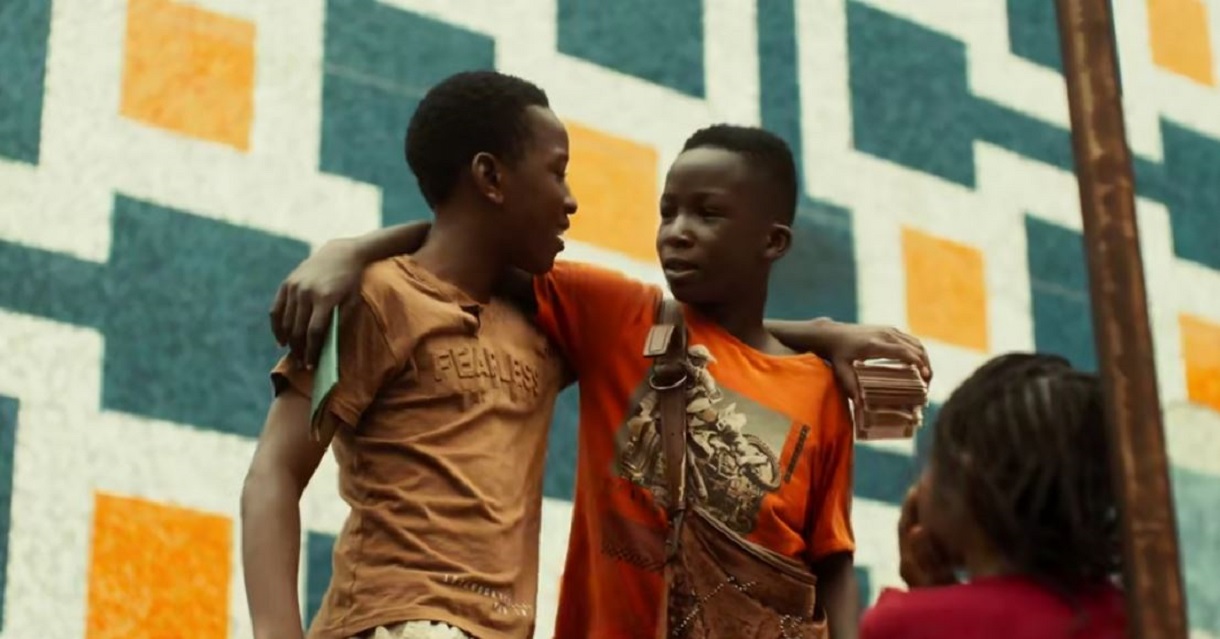 Are you looking for the Gangs Of Lagos review and cast? Here you have it with the full details and our rating.
Gangs Of Lagos Cast
Tobi Bakre as Obalola
Adesua Etomi as Gift
Iyabo Ojo as Mama Obalola
Chike as Ify
Olarotimi Fakunle as Kazeem
Tayo Faniran as Nino
Toyin Abraham as Bamidele
Chioma Akpotha as Mama Ify
Zlatan Ibile as Kash
Maleek Sanni as Young Obalola
Pasuma as London
Mr. Macaroni as Wemimo
Eniola Badmus as Isale Eko Woman
Yvonne Jegede as Princess
Iyabo Ojo as Mama Oba
Damilola Ogunsi as Ekun
Funke Williams as Blessing
Maleek Sanni as Young Oba
Pamilerin Ayodeji as Young Teni
Small Mummy as Young Gift
Oluwanifemi Lawal as Young Ify
Bimbo Ademoye as Teni
Gangs Of Lagos Review
The film Gang of Lagos which is one of the Best in Lagos movie, depicts the reality of how political thugs and some uncivilized youths live on the mainland, collecting taxes, being used by political leaders, trafficking drugs, and always being violent in all their ways.
I liked how it started with the kids (OBALOLA, IFY, and GIFT ). The transformation from children to adults was thrilling, and the characters chosen were ideal for the film.
One should discuss the slang (omo aye kin je oju aye) and how they incorporated it.
Obalola's mother also played a nice role in the film, giving us a real Nigerian mother vibe.
Let's talk about Ninalowo, who aspired to be Eleniyan but was murdered by thugs. His part was also excellent in how he cared for OBALOLA, and the scene had a father-son feel to it.
We should not forget about the makeup in the film, which made all of the shooting scenes look so real; the make-up artist must be a professional, and they should be given a special award for it.
The cast Kazeem, who later became ELENIYAN, also played an important role in how he switched moods.
I began to enjoy the movie when Ify died, and I knew that trouble was on the way.
Also, the emotional pain on Obalola's face as he sought vengeance for his father's and friend's deaths (ify), as well as his supposed father Ninalowo, who was killed, and the removal of all old rulers who had ruled them for a long time, was palpable.
I also love this part: how they were able to disguise themselves into the party in an eyo style for the celebration of Tajudeen Kamoru AKA LONDON, their entry should be given a 10/10, and how well the plan was executed.
People like Macaroni popularly known as DADDY WA, terrible known as KAMORU, people's favorite YEMOLEE, ify popularly known as CHIKE, London popularly known as PASUMA and other underground cast members performed admirably in the movie set.
On a scale of 5, I'd give the movie a 4 because it was close to perfection in terms of makeup, cast, story line, attire, and locations.
It is unquestionably a must-see for everyone.
Rating:
Wrap Up
The film depicted some political leaders' rules, how thugs were used against society, how rich people used their position to exert power over minorities, betrayal, kindness, true friendship, and love.