Was Citation movie featuring Temi Otedola worth the hype? See Review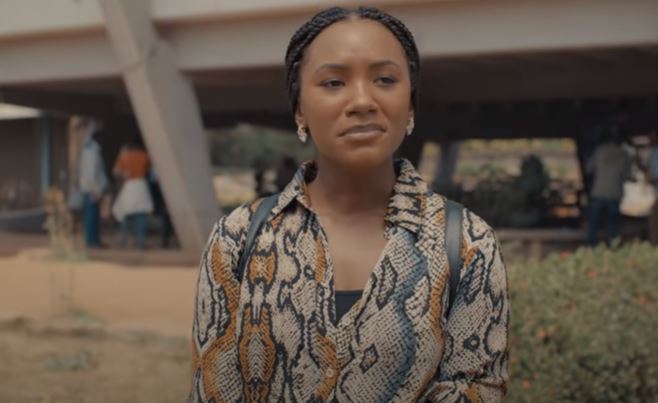 Citation movie featuring Temi Otedola is presently one of the most talked about movie in Nigeria today — few hours after it was released.
Femi Otedola daughter, Temi played the lead role of 'Moremi Oluwa' in the kunle afolayan movie.
A little gist on Citation: A bright student in Nigeria takes on the academic establishment when she reports a popular professor who tried to rape her. Based on real events.
Prominent actors Jimmy Jean Louis, Gabriel Afolayan, Joke Silva among others definitely made the movie mind blowing ….. going by different reviews from fans.
The movie has also been able to hit "Top 10 in Nigeria Today". See Top 10 reviews from fans below:
@marina_esiri – 1.19am and i just finished watching the citation movie. Wow!! Very brilliant movie. It is definitely on my top 3 list of Nigerian movies on Netflix
@simplydee_x – I just finished watching 'Citation' on Netflix and honestly it is such a great movie. I feel the movie really covers an important story. I definitely recommend this movie.
@Nenabekee – I just saw the movie "Citation" on netflix and my comments will be on Temi who played the role of Moremi and Mrs. Awosika since it is their first time. They were spectacular. Mrs. Awosika looked like she was born to act. Temi convinced me she deserved the role. The french.
@CeratheCera – If you didn't hear it before, I'll say it again. Citation is a GOOD movie. The story, scripting, cinematography, even coloring, acting, everything was nicely done!! Wahala for who never see Citation on Netflix o.
@esthizzle_ – I'm simple, I see a movie made by @kunleafolayan I watch it. He is def one of the few movie makers that tell original Nigerian stories. Just saw Citation on Netflix…ah!Really good storytelling, great production and acting too Now I want to visit Senegal.
@Official_Abdulm – I'm Proud of the Nigeria movie industry for such a wonderful movie. Thank you @kunleafolayan@TemiOtedola@IbukunAwosika@jokesilva Gabriel Afolayan, Sadiq Daba @netflix and so on. The Plot, sequence, characters and so on. I rate it 10/10.
@DoraDor16403764 – Lol, when I saw Temi in my school, I was wondering the kind of storyline that she was acting . Not knowing my school will enter Netflix. Citation is good movie to watch if you feel like watching a movie.
@andizzle48 – Just finished watching Citation,in my own honest opinion it's worth the hype fromthe reviews I saw…At least the storyline,cast and directing is different.
@prhurmeeze – @kunleafolayan Nice work in CITATION. I salute you sir. You've got to love the movie mehn. I can say it's worth the hype. From Content to Script to Acting to Editing to everything.
@moyinoluwade – Usually, I see nollywood movies and I have something negative to say about the hype it got and all but I must say:I just saw "CITATION" and its worth alllllllllllllllllll the hype and more. Y'all should see it