'14 People Shot' – Mass Shooting in South Street, Philadelphia
South Street Philadelphia shooting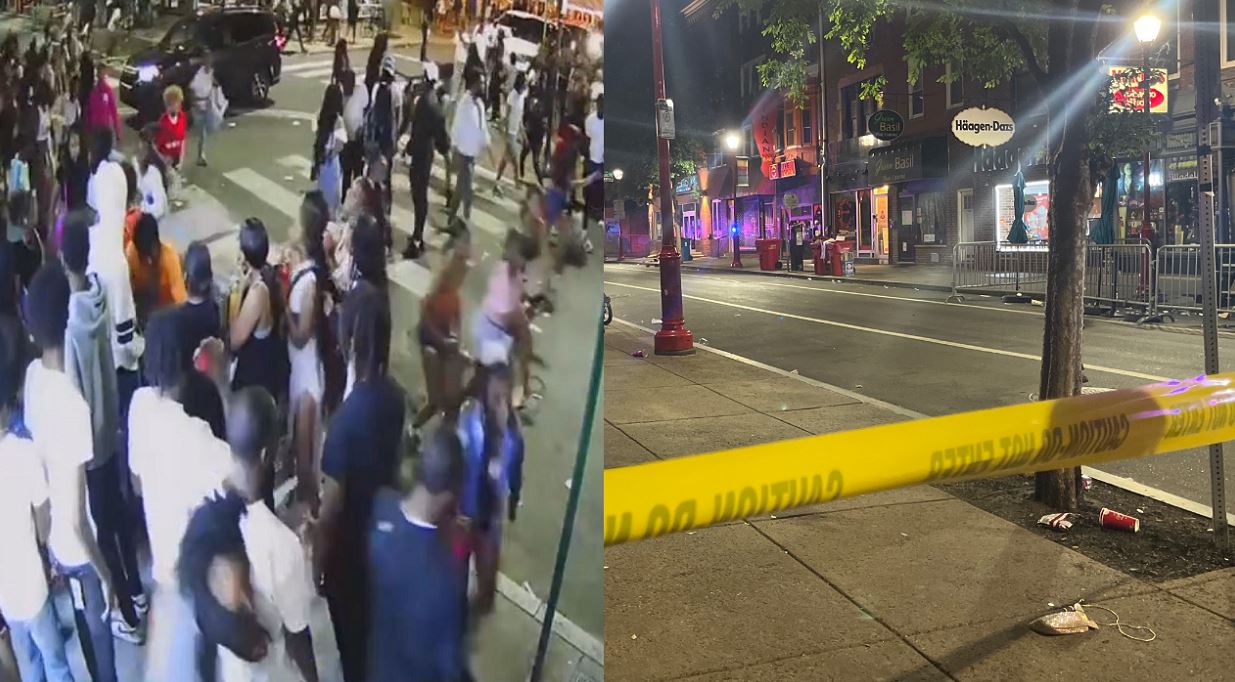 Authorities say three people were murdered and 11 others were injured in a shooting in downtown Philadelphia on Saturday night.
According to New York Times, Inspector D.F. Pace of the Philadelphia Police Department stated at a news conference early Sunday that officers were monitoring South Street, a lively area with many restaurants and bars, when "they observed several active shooters shooting into the crowd,"
Inspector Pace said one of the officers had fired at one of the gunmen, but it was unclear whether the gunman had been hit.
After the incident, fourteen people were rushed to the hospital, he said, adding that two men and a woman were confirmed dead on arrival. Their identities have yet to be revealed.
"You can imagine there were hundreds of individuals just enjoying South Street, as they do every single weekend, when this shooting broke out," Inspector Pace said.
He stated that the investigation was ongoing and that police would analyze surveillance material to aid in the identification of the gunman.
Inspector Pace claimed at least two firearms were seized from the scene, one of which had an extended magazine, and that several shot shells littered the area.
14 People Shot Twitter
"14 People Shot" and "Mass Shooting" is trending on Twitter after the news update. There have also been several reactions.
"It's 5 am & I haven't slept yet Heartbroken that there was just a mass shooting in our beloved Philly several blocks away from me on South Street Dunno what to say anymore except that GOP greed did this The NRA did this They spilled blood on the streets of the city we love," One said.
Rep. Malcolm Kenyatta wrote; "Waking up this morning to yet another horrific and gut wrenching mass shooting — this time in my city. Words escape me, but not the pain. Countless lives stolen and ruined because of a gun.".
Another said. "Nobody commits a legal mass shooting. There are multiple gun laws the shooter ignores prior to the mass murder. Y'all think one more law will stop him?"
Stay Tuned For More News Updates.