Ahmaud Arbery: Protesters stomp on Confederate flag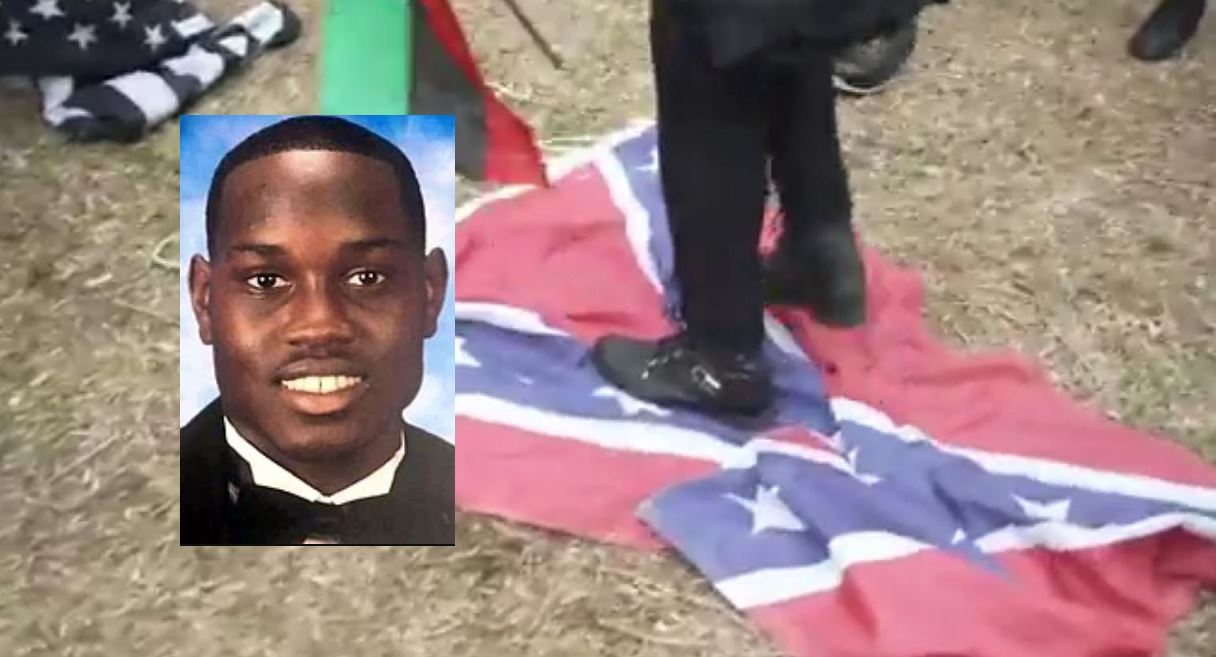 Outside the Brunswick Glynn County Courthouse, enraged protesters were yelling "Ahmaud Arbery" and stomping on the Confederate flag.
After a gruesome video of Arbery's death was published online two months later, his tragedy became part of a greater national awakening on racial injustice. Despite the fact that prosecutors did not claim that the homicide was motivated by racism, federal authorities have charged all three men with hate crimes, alleging that they pursued and killed Arbery because he was African-American.
After discovering Arbery sprinting through their community on Feb. 23, 2020, father and son Greg and Travis McMichael grabbed pistols and chased him down in a pickup truck. William "Roddie" Bryan, a neighbor, joined the chase and captured video of Travis McMichael firing fire while Arbery threw blows and reached for his shotgun.
Until Bryan's video leaked and the Georgia Bureau of Investigation took over the case from local cops, no one was charged in the death. All three men have been charged with murder as well as other crimes.
Prosecutor Linda Dunikoski told the jury that the defendants acted on assumptions based on neighborhood rumor and speculative social media posts rather than having proof Arbery committed crimes.