Amsterdam Protest: People mauled by Police dogs, beaten with batons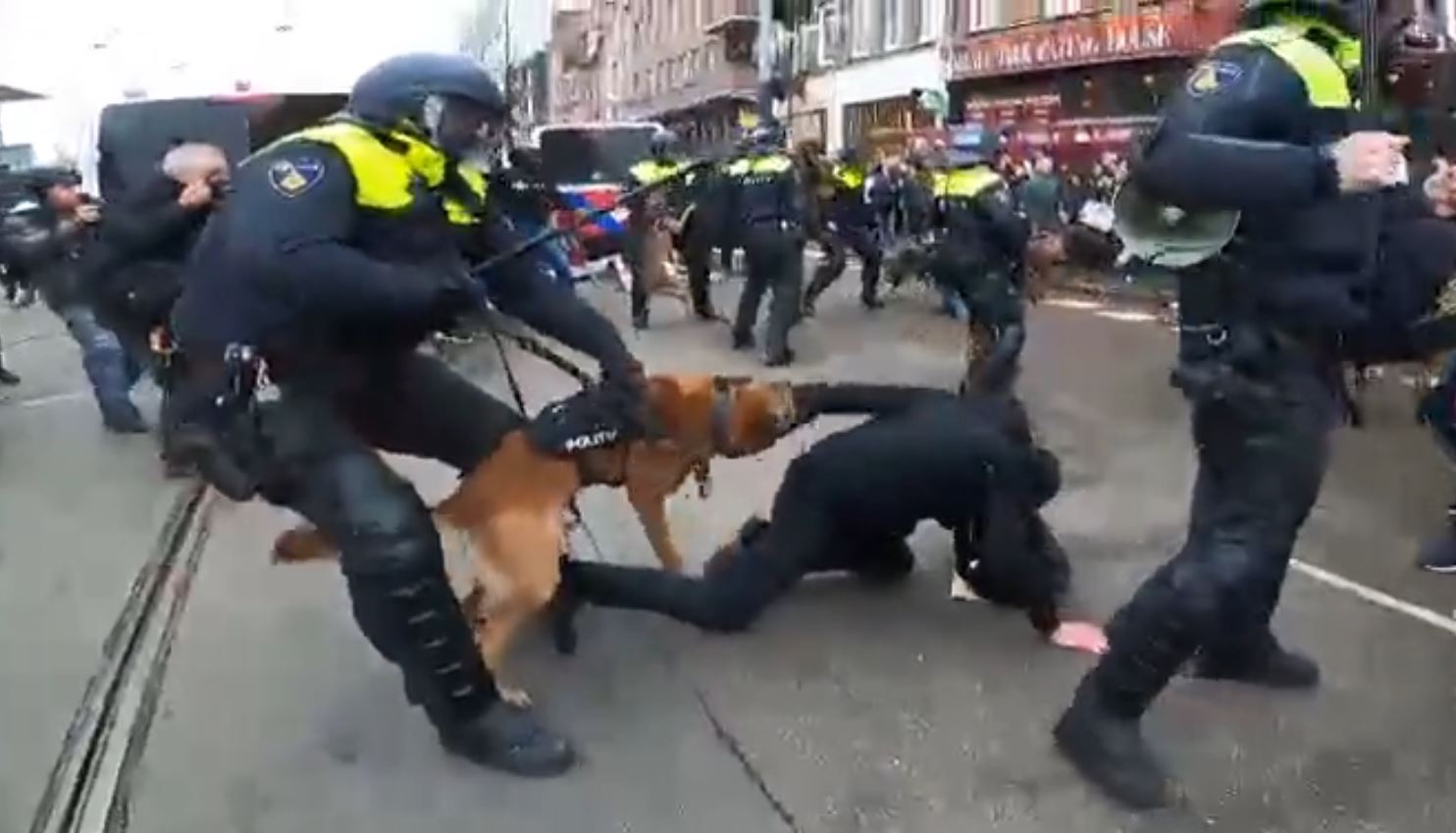 Thousands of people disregarded a prohibition and assembled in Amsterdam, Netherlands for a protest against the Dutch government's coronavirus lockdown.
They met on a central square on Sunday before marching to a park in the city's west end. Following an order from Amsterdam Mayor Femke Halsema, riot police briefly clashed with a small group of demonstrators as they were evicted from Museum Square.
Amsterdam Police reportedly used dogs on protesters following videos shared on Twitter.
Even when the Omicron mutation became the nation's prevalent form, the seven-day rolling average of new daily cases fell marginally this week to 85.55 new cases per 100,000 persons.
All non-essential shops, as well as bars, restaurants, and institutions such as museums, theaters, and cinemas, are closed during the lockdown.
A coronavirus rally in Rotterdam devolved into violent rioting in November, and rallies in Museum Square have resulted in clashes between police and demonstrators who refused to leave the area.