Californians receive $600 Golden State Stimulus check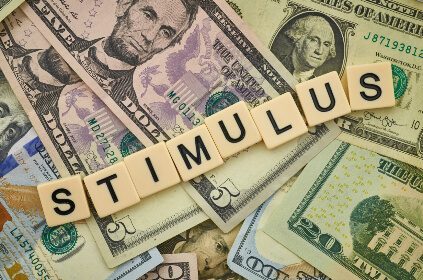 Some eligible Californians have started to receive the $600 Golden State Stimulus payments.
On Feb. 23, Gov. Gavin Newsom signed the Golden State Stimulus plan into law. Those who qualify must have filed their 2020 taxes, lived in California for more than half of the 2020 tax year, be a resident of the state on the date the payment is issued, and not be eligible to be claimed as a dependent.
With some income restrictions, Eligible Californians must either be a CalEITC recipient or an ITIN filer who made $75,000 or less.
ITIN filers with income below $30,000 are also able to claim the California Earned Income Tax Credit (CalEITC) and receive an additional $600. 
"Eligible Californians will receive their Golden State Stimulus payments after filing their 2020 taxes. It will come either as a direct deposit or a paper check, depending on the refund option selected on your tax return." Account of the CA Senate President pro Tem, Senator Toni Atkins wrote on Twitter.
When will i get my california stimulus check
The $600 Golden State California stimulus is out as some Californians went on social media to share screenshots of their payment.
A man wrote: "Golden State California stimulus just hit Chase here!"
"Congrats!! Wells Fargo- mine just hit also." Another said.
Another added: "Same I got mine today as well!!! DD thru Chase"
One said: "Got it in from Bank of America at 1:30am :)"
Another said: "Got mine as well this morning, Ally Bank. Filed my taxes back in the end of February."
One added: "I was very surprised to see that I got a deposit for one. I wasn't expecting to get anything because even though I'm an adult, independent who makes under 30k ( files with a ssn) a year, I never qualified for the credit (Afaik). I'm a little apprehensive to touch the funds tbh."