"Dash for Cash" held in South Dakota for Teachers [Watch Video]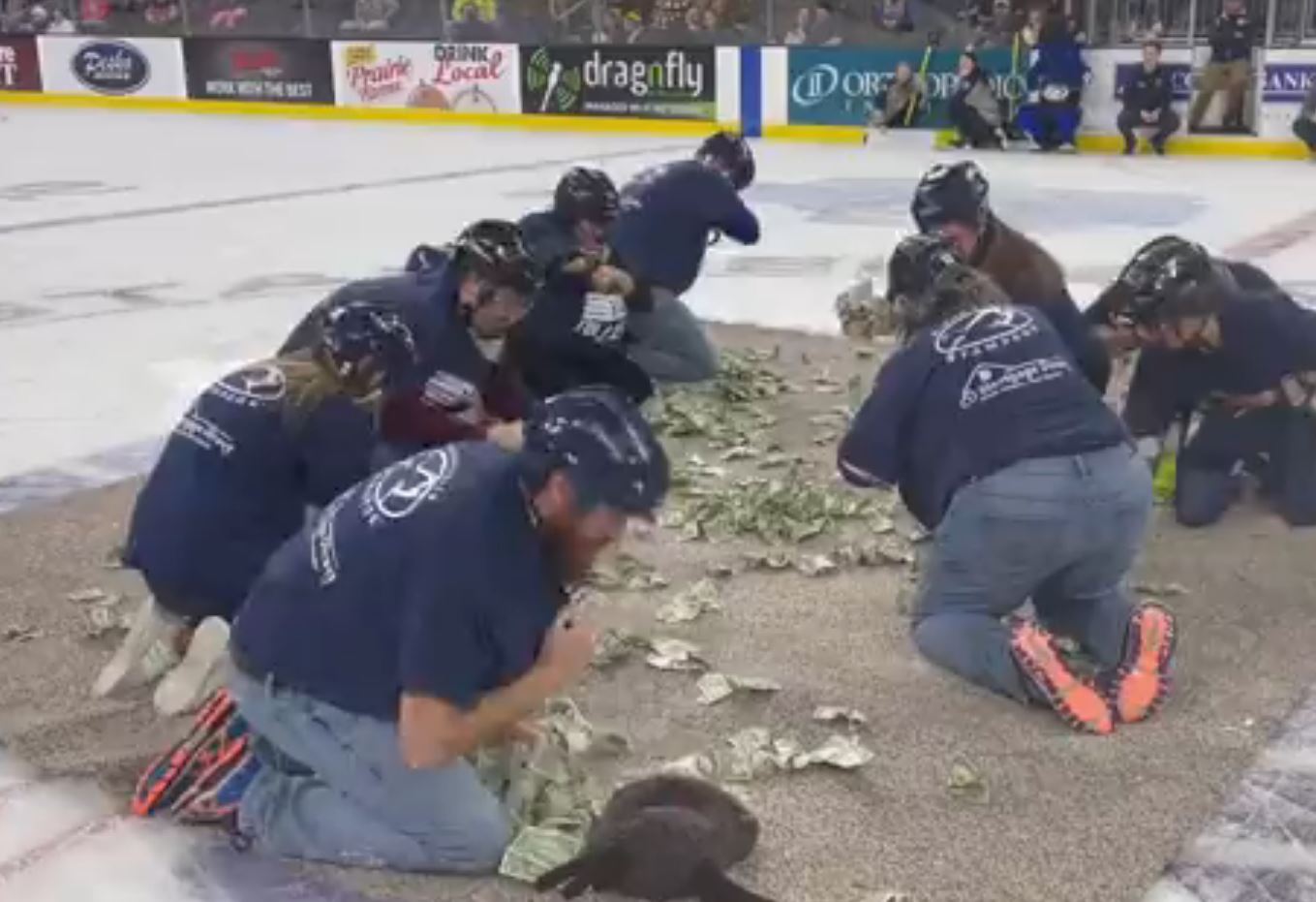 Local South Dakota teachers "Dash for Cash" to raise money for their classes by fighting over $5,000 in $1 bills in front of a cheering crowd.
The first-ever Dash for Cash event pitted ten teachers from the Sioux Falls area against each other in a race to gather as many single-dollar bills as possible in under five minutes. CU Mortgage Direct provided the funds, which will be used for either their classroom or school. Local publication Sioux Falls Argus Leader reported.
"With everything that has gone on for the last couple of years with teachers and everything, we thought it was an awesome group thing to do for the teachers," Ryan Knudson, business development and marketing director at CU Mortgage Direct, told the Sioux Falls Argus Leader. "The teachers in this area, and any teacher, they deserve whatever the heck they get."
Many of the teachers stated that they planned to use the funds to purchase flexible seating, such as standing desks or wobbling chairs, as well as document cameras to transmit lessons to the internet.
"It just gives them options to be comfortable when they're in the classroom," Patrick Heyen, a seventh-grade math and science teacher at Memorial Middle School, said, explaining flexible seating.