'Flying' Tesla Crash in Failed Rally in Los Angeles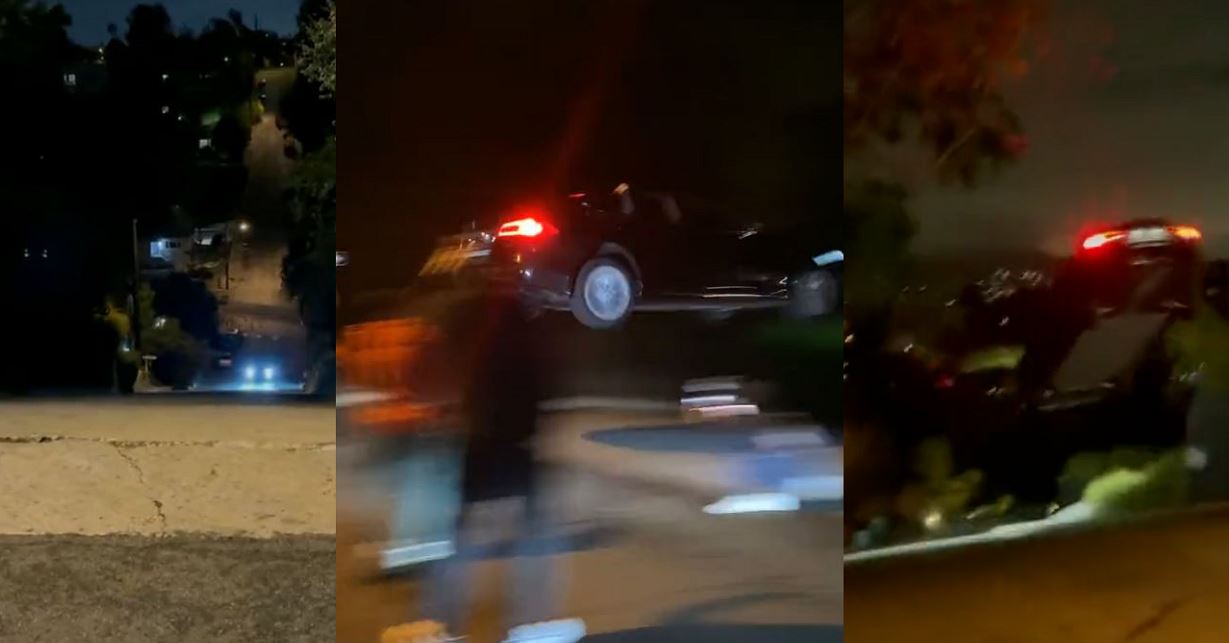 Should we call this a jumping Tesla or Flying Tesla? In a viral video, A tesla crashed after jumping a hill during a rally in Los Angeles.
The crash happened in an Echo Park neighborhood.
The Tesla collided with two parked cars and many garbage cans. According to the Los Angeles Police Department, the incident occurred soon after midnight on Sunday.
Who is the Flying Tesla Driver?
There is no information about the driver. The rented 2018 Tesla was abandoned at the site, according to the police.
According to the LAPD, the motorist, who is still on the loose, will face hit-and-run charges.
There is a $1,000 reward to anyone who provides information leading to "the offender's identification, apprehension, and conviction or resolution through a civil compromise," LAPD said.
Watch the video below: