Fort Hood responds to Sgt Jewel Scott allegations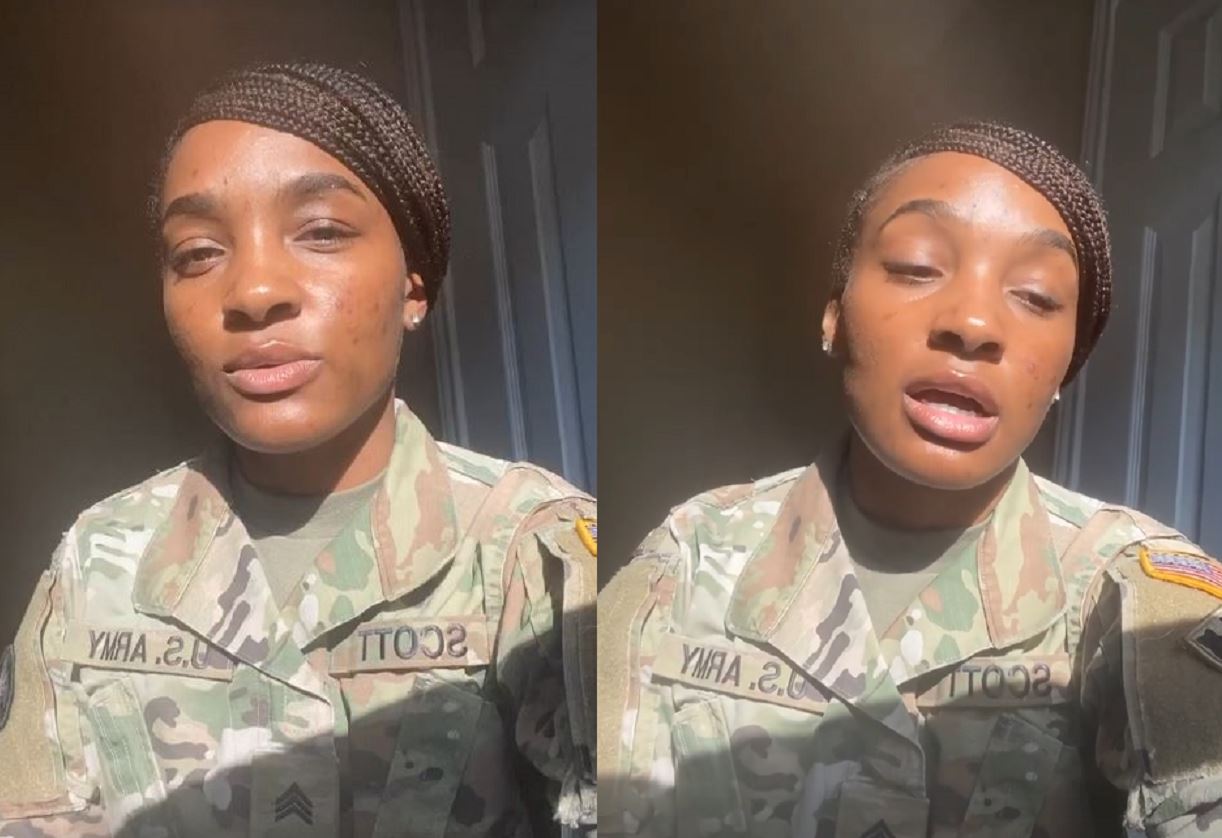 Sgt. Jewel Scott has made allegations against Fort Hood. After detailing her recent experiences at the military base in Killeen, Texas, the young woman's story has gone viral on social media.
Jewel claims that she has been "arrested and tormented," and that her life is in jeopardy. Jewel's words prompted a response from the military facility, which stated:
We are aware of the allegations and concerns raised by Sgt. Jewel Scott. We take all allegations of misconduct seriously and commanders will investigate and take action as appropriate. Sgt. Scott is safe and in the care of her unit leadership,"
They added: "Our Soldiers can always bring up concerns to their leadership, who will take appropriate action commensurate with Army Standards and values."
Jewel, on the other hand, claims that this is a fabrication. She claims that the only actions taken were to silence her and discharge her.
"THIS IS A LIE! I am NOT in the "CARE" of my LEADERSHIP. The last time I have spoken to my leadership was when they had me illegally arrested by undercovers, and taken to the hospital," She said.
"The hospital discharged me soon after, as it is very obvious to everyone (even the social workers) whats truly going on! My leadership begged them to keep me there after repeatedly being told no by medical professionals. 
"You have not taken ONE single step to ensure my safety or investigate anything even when provided hard evidence. Instead after sending out this email as a cry for help after 11 months of fighting this corrupt system and leadership, you had me hawked down like a criminal arrested and harassed. 
"After being discharged from the hospital, y'all had multiple police show up at my door and my 1SG, 1SG Debril, at 3:00 AM threatening me of what's going to happen if I leave my room, that I am not restricted to. I COULD'NT EVEN USE THE BATHROOM WITHOUT SOMEONE STANDING INSIDE OF MY ROOM OUTSIDE OF MY BATHROOM DOOR."
Sgt. Jewel Scott added, "that was the last time I spoke with my leadership… 2 DAYS LATER, I was informed that I would be discharged in 10 days for misconduct !! What makes it even worst is that they didn't even want to tell me under what conditions or what for. I had to find out the hard way!
"Our Soldiers can always bring their concerns to their leadership…. "
"Complete LIEE! I was denied my RIGHT to the open door policy multiple times and have audio to PROVE each time. No action has been taken except the disgusting efforts to shut me up and discharged me…
"You will be held accountable for the pain that myself and many other soldier have endured and lost their lives over. More evidence to come. Thanks for your support and love everyone!".
Scott originally made the charges in a tale on her Instagram account, which she shared as a story video. Check it out Here.
Scott has set up a GoFundMe campaign to help her adjust back to civilian life.
"Hey, my name is Jewel Scott, I am a Sergeant in the U.S Army, stationed here at Fort Hood. While stationed here, I have witnessed awful. For months I have tried to bring awareness to these things in which Fort Hood continues to cover up and neglect," the soldier wrote on the GoFundMe page.
"Once they were made aware that I have been working with news stations. I quickly became a target and person they needed to hush.
"In their efforts to do so, on May 19th, they informed me that I will be discharged from the military in 10 days. I now have 9 days to transition to the civilian sector without the proper allotted time to establish stability and without any benefits. Please help me reach my financial goal to make this devastating transition a little smoother. Thank you so much!"