GOP congressman Thomas Massie and family pose with guns for Christmas photo days after school shooting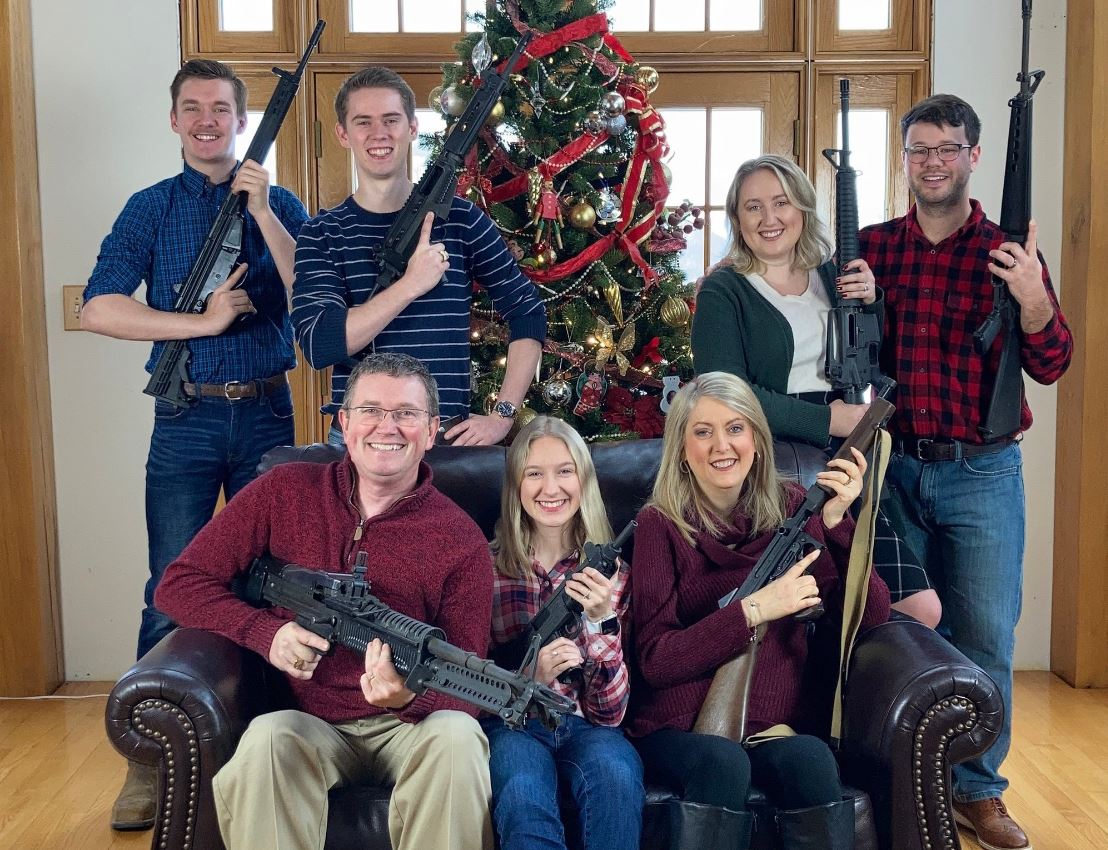 Just days after four students were killed in a shooting at a Michigan high school, a U.S. representative uploaded a Christmas photo of himself and what appeared to be his family, laughing and posing with an assortment of guns.
"Merry Christmas! ps. Santa, please bring ammo," U.S. Representative Thomas Massie of Kentucky wrote on Twitter.
Ethan Crumbley, 15, on Tuesday carried out the deadliest U.S. school shooting this year, the latest in a decades-long series of mass shootings at U.S. schools. His parents were arrested on Saturday in connection with the slayings.
Massie, who represents a firmly Republican district, uploaded a photo of himself and six other people carrying weapons that looked like an M60 machine gun, an AR-15 semi-automatic rifle, and a Thompson submachine gun.
Twitter reactions
There have been several reactions on Twitter after the photo was shared by the congressman.
"An incredibly puerile tweet from Massie, as well as insensitive and tone deaf. I think of my father, who hunted when he was a young guy and carried a BAR on Iwo Jima. He was always deeply disturbed by this gun fetishism. What a ridiculous photo." One wrote.
Another said: "I was trying to find a gif of him with a gun to reply with but I guess he never got to be the action hero that Congressman Massie thinks he is, so he's just Tony B for our purposes.".
A lady said: "As a Canadian, seeing pictures of families with guns like Massie's is frightening."
A man said: "In fairness to Massie, he's probably just jealous of Margie Greene because she has a bigger "gun" than him."